The Ultimate Back to School Supplies Guide
More back-to-school essentials? Of course, there's always more!
As the school bells prepare to ring once again, students of all ages are gearing up for another exciting academic year. And even though we covered some essentials a couple of weeks ago, the list can be never-ending, so buckle up!
Whether you're a bookworm, an artist, or an athlete, having the right tools in your arsenal can make a world of difference. In this part of our blog series, we'll explore a diverse range of back-to-school supplies that cater to the needs of every type of student.
So, let's dive in and discover the must-have items to make this school year a smashing success!
Whiteboard Wall Decals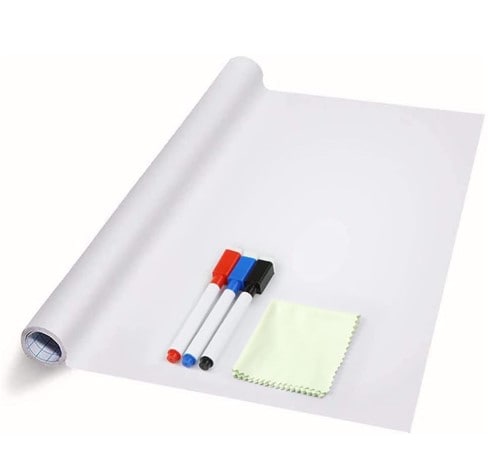 Whiteboard wall decals turn any surface into a writable and erasable space. These decals are not only practical but also fun and creative, allowing students to brainstorm ideas, jot down reminders, and solve problems visually. They are ideal for visual learners, artists, or those who like to keep their study space organized with colorful notes and doodles. Get yours here.
Customer Review: "Put it on a somewhat bumpy surface but still worked amazingly!! I love studying with whiteboards and now i have one in my room and on the back of my notebook!" – Hailey.
Reusable Water Bottle with Infuser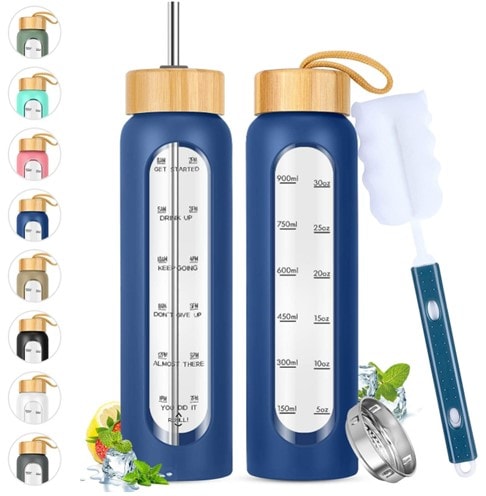 A reusable water bottle with an infuser is a clever way to stay hydrated while infusing your water with fruits, herbs, or other flavorings. This versatile bottle encourages healthy hydration habits and adds a touch of freshness (pun might be intended) to your daily routine. With it, students can stay hydrated during long study sessions or classes by enjoying flavored water that boosts energy and vitamins. Click here to get one.
Customer Review: "Love this bottle. This has been the beast bottle I have had by far. I like how it comes with its own straw that riches the bottom. And not to mention I don't struggle putting ice in the bottle like I have had in the past with other." - Berenice Lara Prado
Ergonomic Wrist Rest Pad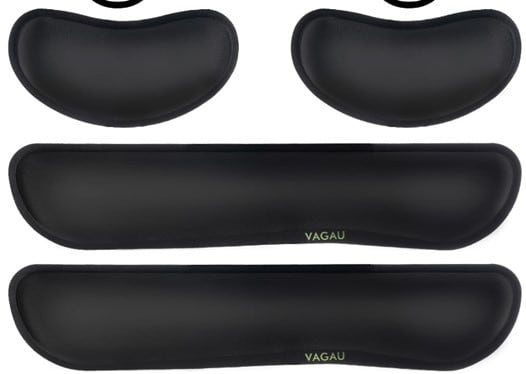 We talked about the importance of ergonomic chairs in our previous post, now we feel that ergonomic wrist rest pads deserve a mention too. They provide much-needed support while typing or using a mouse for extended periods, and they help maintain proper wrist alignment, reducing the risk of strain, carpal tunnel, and just discomfort in general. Students who spend a lot of time working on assignments, essays, or projects on their computers will appreciate the comfort and health benefits of a wrist rest pad. Sounds like a good deal? Get one on this link.
Customer Review: "I spend a lot of time on the computer for work, these are comfortable, easy to move and adjust for different desk setups, and have reduced my wrist pain and discomfort." – sg792
Wireless Charger with Desk Organizer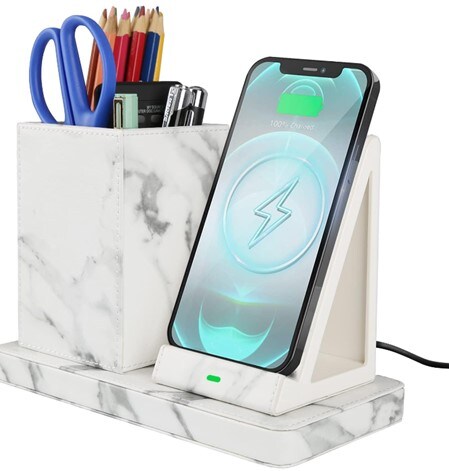 If you're a neat freak, a desk organizer with a built-in charging station will keep all your essentials in one place while ensuring your devices stay charged and ready to use. With compartments for pens, sticky notes, and other supplies, it's a tidy solution for busy students who need to manage multiple devices and keep their study area clutter-free. You can get one with a modern marble design here.
Customer Review: "Very cute and useful. Great in my gold and marble themed home office!" – Cherub Road
Foldable Lap Desk with Storage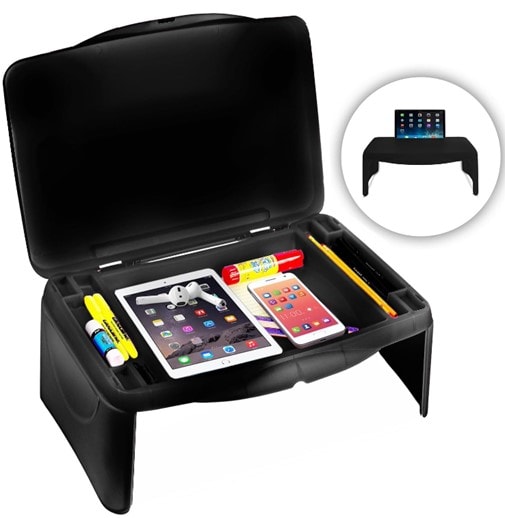 Last but certainly not least, every student needs a foldable lap desk with storage. This is a versatile accessory that transforms any space into a functional workstation. The lap desk provides a stable surface for writing, reading, or using your laptop, and its storage compartments help keep your essentials organized. Those who prefer studying in bed, on the couch, or even outdoors, will love this item as the lap desk ensures comfort and efficiency while providing a dedicated space for your supplies. If it looks like something you might enjoy, go ahead and buy it here.
Customer Review: "I like that this desk has pretty much storage. It folds well and I like how the sides lock in position. Worth the money to me." – Patricia Hahn
Equipping yourself with the right back-to-school supplies can significantly enhance your learning journey. A well-rounded set of back-to-school supplies will, without a doubt, make your daily tasks more efficient and enjoyable.
Don't forget to explore the wide selection of back-to-school supplies available through MyUS Shopping to make your shopping experience convenient and efficient.
Get ready to conquer the academic year with the right tools at your side!
We always aim to bring our members the best shopping options available, but some of the products featured in this post may have purchase restrictions. Please visit the merchant's terms of sale, shipping guidelines, and terms and conditions to find more information.
More from the MyUS Shopping blog