Shipping Information
When you shop with MyUS Shopping, your domestic and international shipping charges are included upfront at checkout, which means no surprises! Not sure if your item can be exported from the USA? Check our prohibited and restricted items list before you shop.
Domestic Shipping (US stores to the MyUS Shopping facility)
When you place your MyUS Shopping order, we calculate the lowest domestic shipping rates available from the stores you've shopped. Many stores even offer free shipping to our US facility! Once you've placed your order, it can take up to ten business days for your purchases to arrive at MyUS.
International Shipping (MyUS Shopping facility to your door)
MyUS Shopping offers two international shipping options to 200+ countries worldwide:
International Priority: Delivery in 1 to 4 days from our US facility with full package tracking (one-pound rates starting at $21.92, depending on country)
International Economy: Delivery in 7 to 10 days from our US facility with limited tracking (one-pound rates starting at $16.67, depending on country)
Final international shipping rates are based on overall weight of items you purchase, and are calculated at checkout.
Package Consolidation
When you place an order, we will hold your purchases from that order at our secure facility until all your items have arrived. Our expert packing team then efficiently repacks and combines your purchases into one box, saving you up to 80% on international shipping.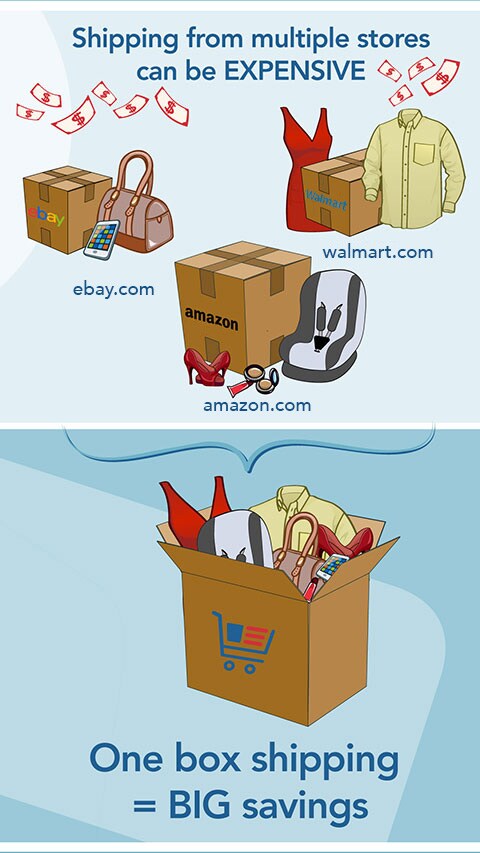 Questions? See our help section.