Fall in Love with These Fun Jackets
The Fall season is upon us! It's time to store the shorts, swimming trunks, and flip-flops, and bring clothes that keep you cozy during chilly days. If you need new outerwear for autumn, check out these trendy coats that complete your Fall-style look. Whether you want to add layers of warmth or look slim and cute, these jackets are long-lasting, always fashionable, and appropriate for the fall season. Ship your favorites to your doorstep in time for the new season with MyUS Shopping's easy one-cart checkout.
Belted Twill Field Jacket, $177 (Was $295)
This Lauren Ralph Lauren Field Jacket offers a crisp, polished, and sophisticated look without compromising comfort during the fall weather. Adjust the buckled self-belt, buttoned-barrel cuffs, and signature horn-effect buttons that match your style. Pair it with your favorite shirts, button-ups, jeans, slacks, and shoes for a casual or utilitarian outfit.
Michelle Chamot calls this item the perfect transitional safari jacket, saying, "A substantial cotton weight, this jacket is Perfect for spring or the upcoming Fall. I've already laundered it, and it washes beautifully."
Nine West Textured Knit Moto Jacket, $54.40 (Was $68)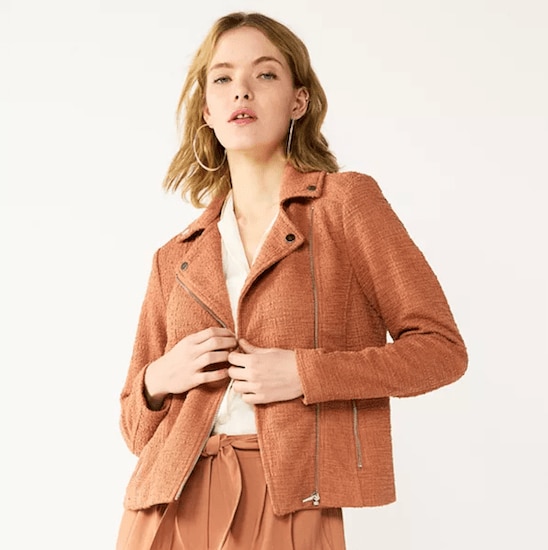 Do you need a Fall jacket that compliments last-minute outfits? This Textured Knit Moto Jacket should do the trick! It's lightweight, cozy, and roomy for anyone who wants to dress up or down. Choose between four colors that compliment your wardrobe and wear it on chilly days.
"This jacket is absolutely gorgeous and oh so trendy! It can be dressed up w/a skirt or dress and dressed down with jeans. Very versatile and well made as well," AuntieS says.
ZeroXposur Brooke Packable Puffer Jacket, $69.99 (Was $100)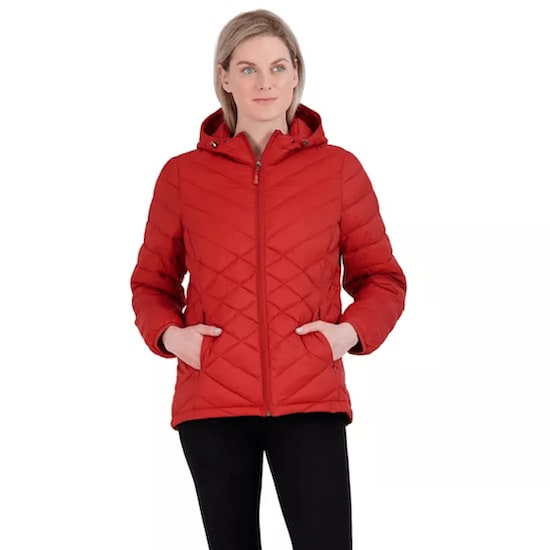 If you like quilted designs, you will love wearing this ZeroXposur Puffer Jacket! The protective hood offers cover against rain and strong winds, and the puffer design keeps you warm without adding layers. It's the perfect travel coat you can pack in your luggage without taking up space.
Robyn comments, "It is warm without being bulky. Easy to pack, wrinkles shake out & just the right comfort for cool to cold temperatures."
Levi's Denim Trucker Jacket, $89.50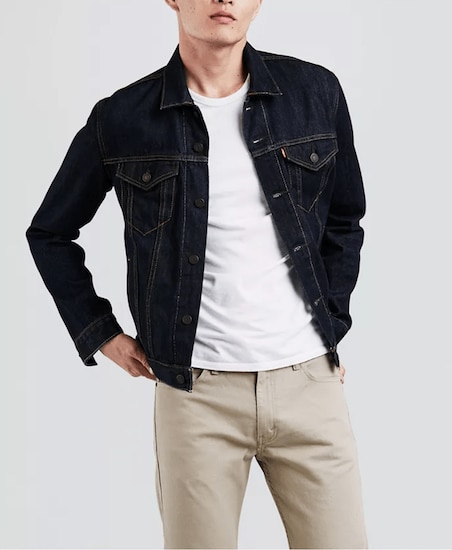 This Classic Denim Trucker Jacket provides a chic, rebellious, and rugged look to your Fall collection. The 100% cotton, non-stretch denim makes this jacket durable, long-lasting, and a classic go-to for outerwear. It's also super comfy, well-fitting, and a timeless example of fashion for every season.
"After trying it in-store, I knew I had to get it. It's versatile & extremely comfortable for any occasion. I love that I can wear it to an event or a get-together with friends." JAStyle comments in their five-star review.
Cole Haan Hooded Trench Coat, $199 (Was $375)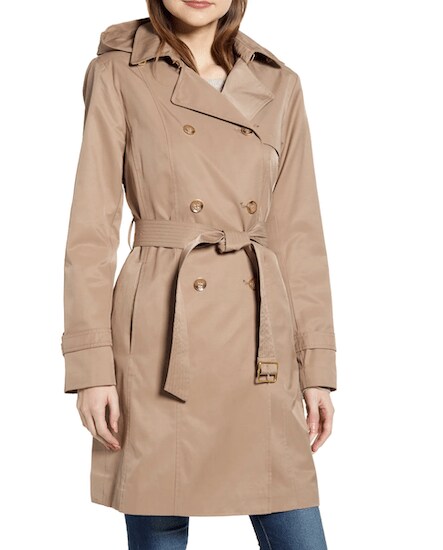 Do you need a jacket that compliments relaxed and dressy outfits for all seasons? Try on this Cole Haan Hooded Trench Coat! The trench coat's water-resistant fabric keeps the jacket and clothes dry on rainy days. It also features a removable hood and an adjustable belt that produces an elegant and versatile fashion piece.
"Love this trenchcoat! It's so cute and versatile, the color is perfect, and the quality is fantastic," IshtarKali states.
Landing Leathers A-2 Leather Bomber Jacket, $249.99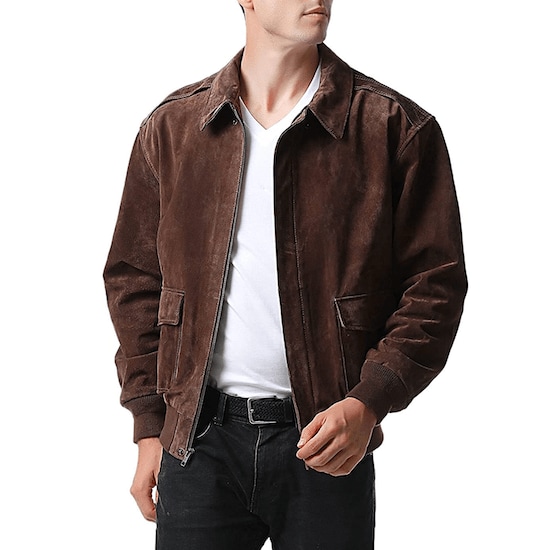 Are you a fan of military-style jackets? Add this A-2 Leather Bomber Jacket from Landing Leathers to your collection! Its polyester fill and 100% genuine supple Nappa leather glides right through the sleeves for a quick slip-on and provides warm insulation.
Charlessteegmuller says, "This jacket is exactly what I was looking for; classic styling like the original, a perfect fit, and the leather feels really soft and supple. Now I just have to wait for the cold weather to start wearing it!"
Reversible Windbreaker Jacket, $54 (Was $65.99)
Why settle for one jacket when you can switch between two with this Reversible Windbreaker Jacket? The pure cotton fabric presents a soft, lightweight, and breathable feel to the touch, and the two colors offer two ways to add variety to your Fall outfits. It's the ideal outdoor rugged jacket that's affordable and adaptable.
Diana P. recommends this Reversible Windbreaker Jacket, giving this particular item five stars for its "Excellent Quality!" and says it feels "very nice!".
Plaid Quilted Lined Flannel Shirt Jacket, $69.98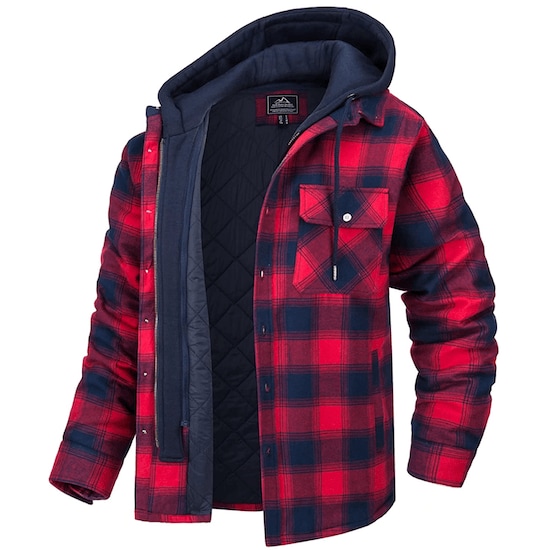 Add more color to your Fall collection with this Plaid Quilted Flannel Jacket from Magcomsen. Its unique flannel cotton fabric keeps you warm and comfy in various climates, specifically cold winds. Wear it during school days, hiking, fishing, or shopping without compromising style and comfort.
"I received this shirt jacket last week, liked it, and yesterday, bought a second version in a different color pattern. I would recommend this to anyone who likes style and comfort." Robert says.
You do not have to sacrifice your fashion style for the fall season. Instead, wear new jackets that compliment and enhance your autumn look. Whether you want a slim or rugged look, they'll pair well with your favorite pants, boots, sweaters, and shirts. Also, they will cover you during drizzles, strong winds, and chilly days.
Ship your favorite Fall jackets internationally from top US stores with MyUS Shopping!

We always aim to bring our members the best shopping options available, but some of the products featured in this post may have purchase restrictions. To find more information, please visit the merchant's terms of sale, shipping guidelines and/or terms and conditions.
More from the MyUS Shopping blog