Style Your Home: Modern & Vintage Area Rugs
Nothing like returning home to a house that is so spotless it virtually glows. What do you say about enhancing that feeling with a new décor touch? Add a little flair to your living room, bedroom, or nursery with these great area rugs that simply serve. We've made a selection of unique and high-quality area rugs catered to different personal tastes. Whatever your preferences are, these customer-favorite rugs from some of the most popular American shops will cater to your needs.
Enjoy browsing the collection and shop safely from US stores with MyUS Shopping. Use our browser extension to shop select US stores and leave all the logistics to us.
Lahome Boho Tribal 2' x 3' Area Rug, $18.99
If you're a fan of Oriental patterns, Lahome Boho Tribal Small Area Rug is a great choice. Its 2' x 3' dimensions make it convenient for placement in entryways, underneath furniture, by the kitchen sink, or simply wherever you want it to be. It's easy to clean with a vacuum cleaner and machine washable (which is a big plus for us!)
What customers have to say: "I love this little rug! I have it placed in my kitchen under the sink. I bought a similar rug to this, and while it was beautiful, it had too flimsy of an underside to be vacuumed (the vacuum would just suck up the rug)…this rug, however, has a firm underside and I can easily vacuum it. It's beautiful, soft, can be machine washed, and can be VACUUMED. 5/5 stars," - Rebekah Heiner.
Mainstays Pecan Titan 3'4" x 5' Area Rug, $18.98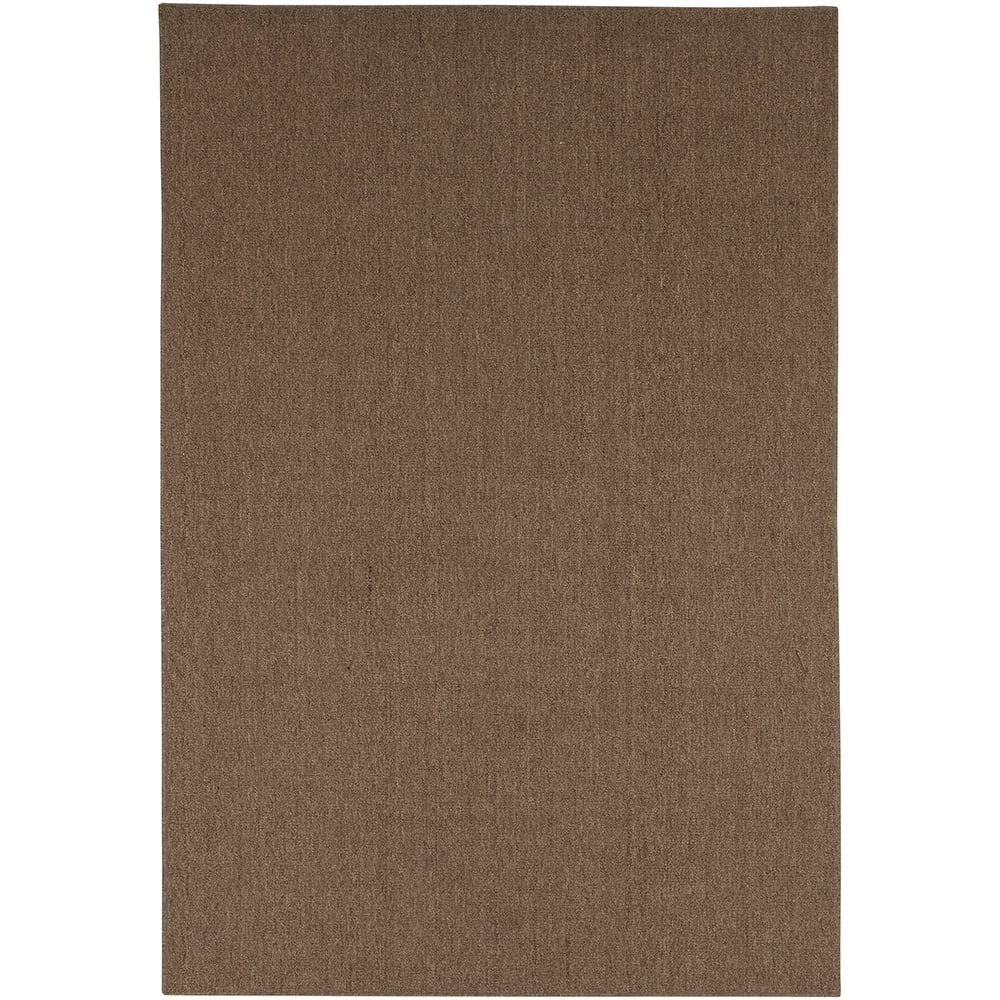 The Mainstays Titan Area Rug comes in various dimensions and color options to suit the atmosphere of your home. This style's low-profile pile height prevents crushing and matting, making it ideal for an active household.
What customers have to say: "Excellent rug at a great price. There are no flaws whatsoever. Recently purchased 7 of these Mainstays rugs in various sizes. All of them are flawless. Nice-looking rugs." - Jrh
Afghan Kazak Wool Area Rug, $108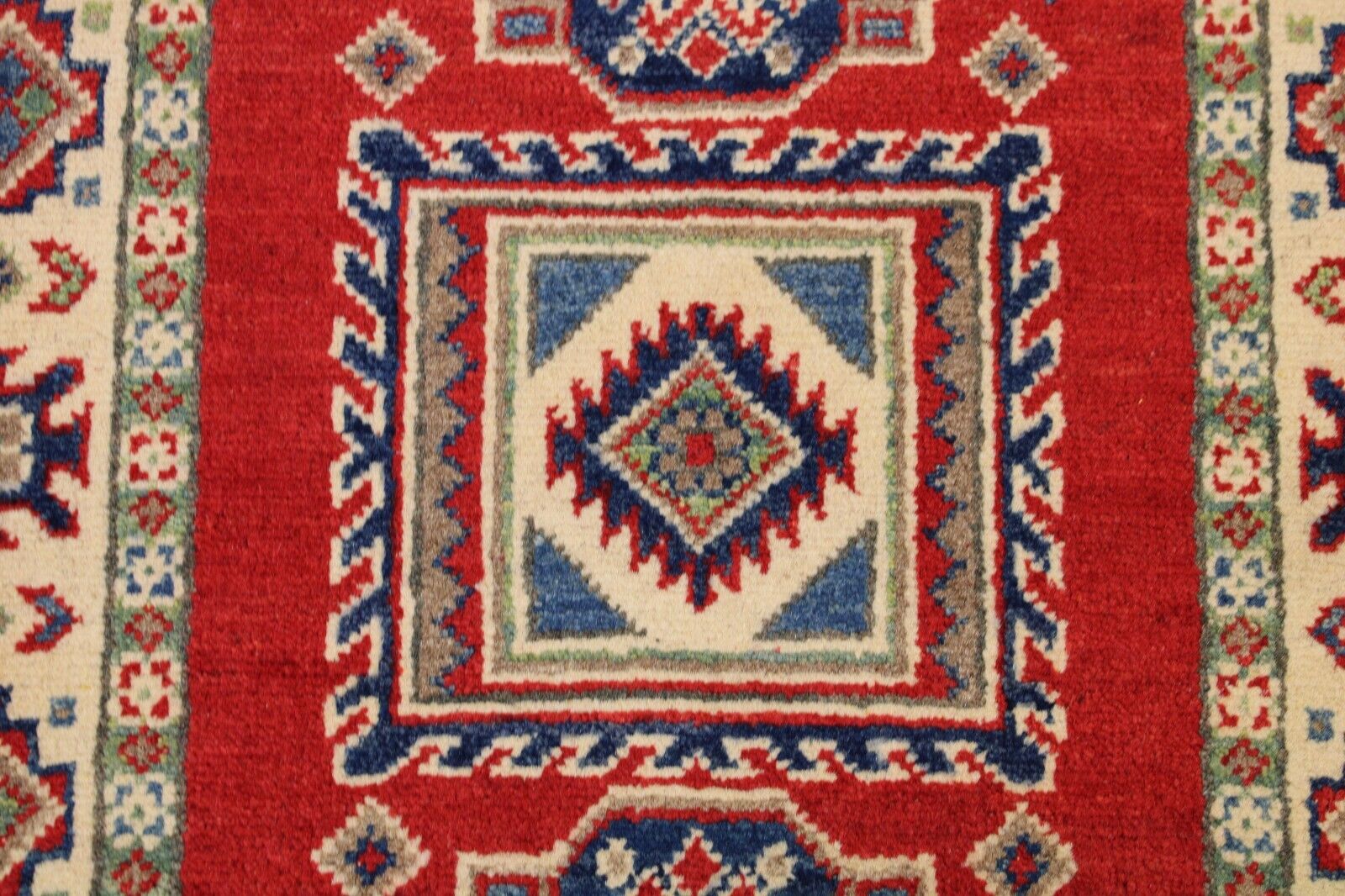 Hand-knotted rugs are durable and can last for a long time. They are made of the finest wool, which makes them more sturdy than other types of carpets available on the market. Imagine all the attention this hand-knotted Kazak rug will get once your guests see it. It is simply a unique piece of art.
What customers have to say: "The rug is beautiful! Thank you very much!"
PAGISOFE Fluffy Shaggy Area Rug 4'x6', $31.99
PAGISOFE Fluffy Shaggy Area Rug's silky velvet surface and memory-foam construction are suitable for both girls' and boys' bedrooms, bedside tables, dorm rooms, playrooms, under desks, study tables, apartments, closets, nurseries, and home offices. Indulge and choose a rug with superior durability and wonderful comfort. The rug is available in various sizes and colors to complement the décor and arrangement of your space.
What customers have to say: "I was really, really surprised by how great the quality was. The price was just so great, I thought - okay if it feels or looks cheap - I'll send it back. Spoiler alert - this isn't cheap, shedding, thin, flat, or lumpy. Once you unfold it from the packaging, lay it where you want it and gently run your barefoot with and against the grain of the carpet - this helps it settle and smooth. I would have paid much more for this. Sharing the item link with all of my girlfriends that are also building out nurseries of their own. Bonus: my dog is in love with this rug - it's his new favorite spot in the house" - Elizabeth.
Superior Mid-Century Modern Geometric Patchwork Indoor 3' x 5 Area Rug,' $37.92
The Ledbury Indoor Space Rug's modern design has a well-balanced patchwork pattern and a 0.31-inch rug thickness which is easy to clean, fits comfortably under most doorways, and allows chairs resting on top of it to glide freely. It is OEKO-TEX certified and does not contain dangerous chemicals or ingredients. With a choice of colors and shapes, this rug will look great alongside your existing home decor.
What customers have to say: "It's really nice and feels good on your feet ... the perfect complement to my room," - Susan.
Green Antep Oriental 6'x9' Traditional Medallion Rug, $129.85
Here's another beautiful and fashionable Traditional Area Rug with amazing geometric motifs that stand out. The bold contrast of green is beautifully captured, so get lost in thoughts while looking at this rug. Contemplate essential questions while sitting on an anti-allergenic, antistatic, eco-friendly rug... that is also suitable for heated floors.
What customers have to say: "These rugs are very nice, very durable, and very large. I like the way they cover my front room floor over the top of my new carpet."- Randy Hazlett.
Have you found your favorite area rug yet? US MyUS Shopping's Buying Assistant to shop smart and efficiently.

We always aim to bring our members the best shopping options available, but some of the products featured in this post may have purchase restrictions. To find more information, please visit the merchant's terms of sale, shipping guidelines and/or terms and conditions.
More from the MyUS Shopping blog