Thoughtful Gifts for World Teachers' Day
Teachers play an extremely important role in every society; they educate and nurture young minds, preparing them for the future.
World Teachers' Day falls on Wednesday, October 5th, and the theme for 2022 is "Teachers at the Heart of Education Recovery". This year's theme focuses on the role of teachers in building a more resilient world filled with young people who think critically and act accordingly. And let's be honest here – those are rare gems and need to be protected and cherished at all costs!
Now, what would make a great gift for a teacher who is the heart of education and its recovery in these trying times? Let's dive right in!
Vintage Heart-Shaped Jewelry Box, $8.50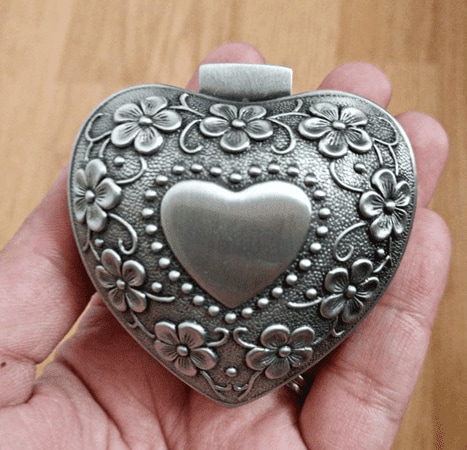 Of course, we're going with a heart-shaped box (no, not the Nirvana song) first. If you feel like staying true to the theme and can't afford to spend much on a gift, but still want to make it memorable, this is what you should go with. The small and delicate 2.36" x 2.36" x 2.36" is big enough to fit a couple of rings and your teacher's favorite necklace. The velvet interior makes it look soft and expensive, while the vintage pattern gives it an adorable aesthetic look that a woman of all ages will love.
"Great little box for rings and small jewelry - has a soft inner lining. Would purchase again if I needed to safely store more!" – Stephanie Singer
TopDesign Stylish Tote Bag, $14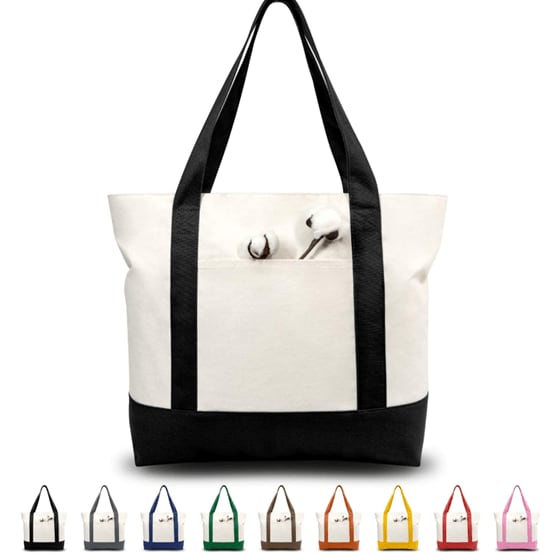 Books, scripts, tests, supplies… teachers have their hands full at all times, and that's why you should definitely consider getting a stylish tote bag for your favorite teacher this October.
Tote bags are simple and spacious, so the receiver will be able to add everything to their bag and wear it around comfortably. This specific bag is eco-friendly and doesn't require a ton of washing – a damp cloth will do the trick! However, make sure to let them know to wash it with cold water and air-dry it only if they really must.
"I ordered these for my family who came to visit this summer. I live by the beach. I filled the bags with beach supplies and local goodies. Then they used the bags to carry things to and from the beach and pool. Perfect size and everyone got a different color." – Michelle Lunsford
A Ceramic Mug with a Funny Print, $17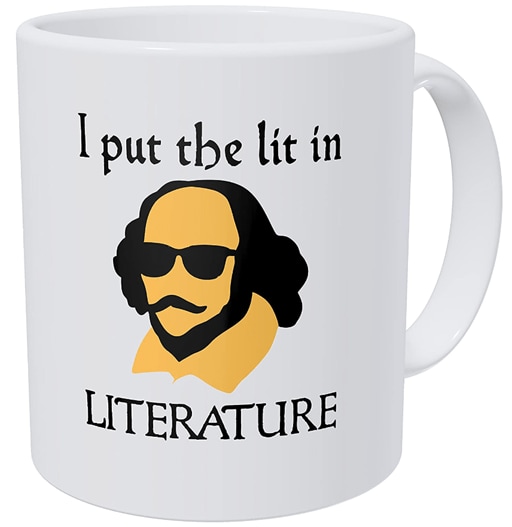 For those who want to play it safe, we recommend a funny ceramic mug; how can you go wrong with a mug that reads "I put the LIT in Literature" or "You are the core to our apple" (teachers and apples, right?)? These 11 ounces, quality ceramic mugs are 100% machine-safe, and they're guaranteed to make the favorite teacher in your life smile every time they drink their coffee from it. Trust us, they'll use it daily… several times.
"We bought this for a friend of ours that is a professor. In fact, our friend resembles the silhouette on the cup, so it was the perfect funny gift for him. He loves it." – LA Bise
Shalory Elegant Ballpoint and Rollerball Pen Set, $17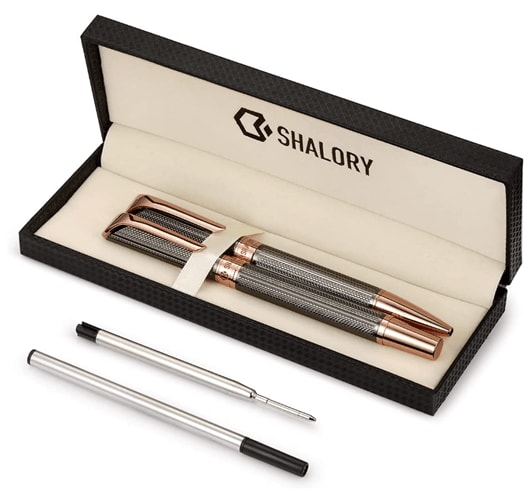 Teachers spend a ton of money on pens and pencils, so why not gift them a nice, elegant pen set for this World Teachers' Day? These 0.1mm and 0.7mm points offer extremely smooth and exquisite writing and drawing experience. They're ideal for everyday use, as well as for instances where one has to sign an official/important document (or grade your paper).
On top of that, you get 2 extra refills for the price, so this is probably our best-value item on the list.
"I collect writing instruments and use them all. This set is really well made and usable. As good as sets costing much more." – Robert C. Key
Teacher Facts Glass Jar, $32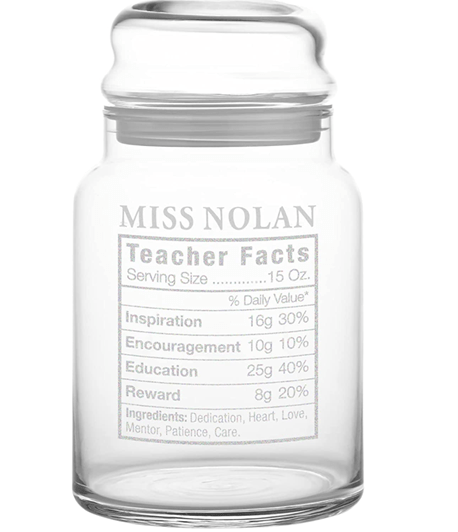 This is a pretty glass-made jar that comes with an airtight lid, has a 31-ounce capacity, and stands 7" tall. There's nothing out of the ordinary about it. However, if you have a teacher that you feel you know well, you can turn it into a unique teacher appreciation gift by adding any "ingredient" of up to 12 characters each and give it personality. Then, you can fill it up with their favorite candy or small school supplies like mini markers, stickers, colorful sticky notes, etc.
"This was delivered exactly as described. My daughter loved it as she begins her new teaching adventure ." – Angela W
Avery & Plum Paper Teacher Planner, $23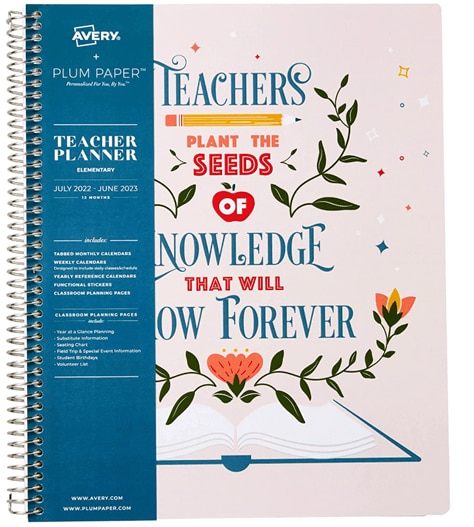 Wanna make things easier for the teacher in your life? This preprinted week-by-week academic planner was created to support teachers throughout the academic year, specifically those who are teaching in elementary schools. It has sections for substitute information, class schedules, seating diagrams, field trips, special events, student health notes, and volunteer contact information among many other useful parts. What more can one ask for?
"This is a nice planner whether you are using this for classroom or personal scheduling. I am left-handed, and planners can feel cramped, but this one gave me the needed space. The planner has pages for monthly, weekly, and daily scheduling and plenty of pages for notes. It has a variety of cover designs, and the paper stock is of good quality." – Rachel Reviews
Refrigerator Magnets for Teachers, $12
Last but certainly not least, why not get them a simple refrigerator magnet that says "Best Teacher", "Teacher for Life" or something inspirational? When you have the chance to personalize something, the options are endless. Print their favorite book quote, a saying they often say in class, or a beautiful book vector. These premium fridge magnets are waterproof and UV resistant, so rest assured that your favorite teacher will have them for a long time.
"My class got me three of these magnets and I absolutely loved them! I loved them so much that I asked for the store's name so I can order some for friends and colleagues lol! A small gift that shows great appreciation." – Coleen J
Shop various gifts perfect for the educator in your life today and ship them internationally with MyUS Shopping!

We always aim to bring our members the best shopping options available, but some of the products featured in this post may have purchase restrictions. To find more information, please visit the merchant's terms of sale, shipping guidelines and/or terms and conditions.
More from the MyUS Shopping blog