The Best Men's Chain Link Bracelets and Necklaces
Watches aren't the only accessory men attach to their classy or dressy outfits. Chain link bracelets and necklaces elevate one's fashion as well. If you need a gift for the men in your life or are looking for a last-minute accessory, browse through a selection of top chain link bracelets and necklaces.
Shop for men's accessories, fashion, and more today with MyUS Shopping's easy one-cart checkout!
Classic Figaro Chain Necklace $39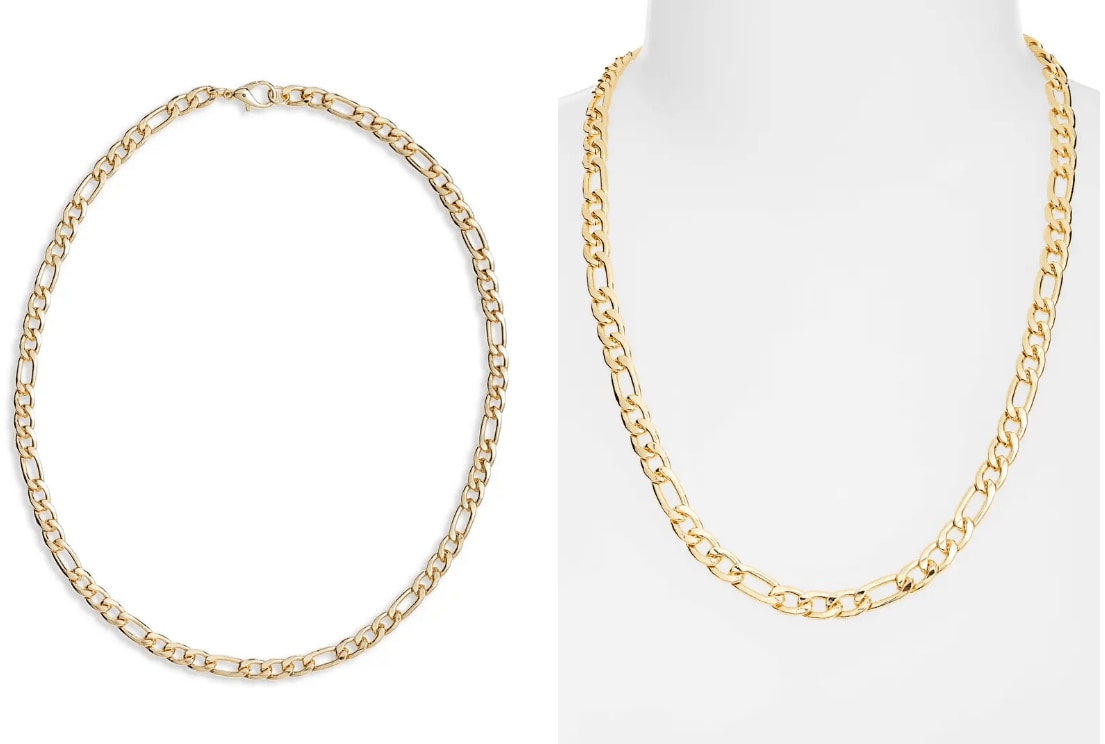 Is this your first time shopping for a chain necklace? Start simple with this Classic Figaro Chain Necklace. It's not too flashy and easy to attach with the lobster clasp on top. Choose either gold or silver and put it on for your next outing.
Jhene says, "Purchased the silver one for my love, and it's perfect! The right length, the right color, the right weight (not too heavy, not too light & feels luxurious)! Would buy it again and recommend it! He absolutely loved it!"
Feather Pendant Necklace $175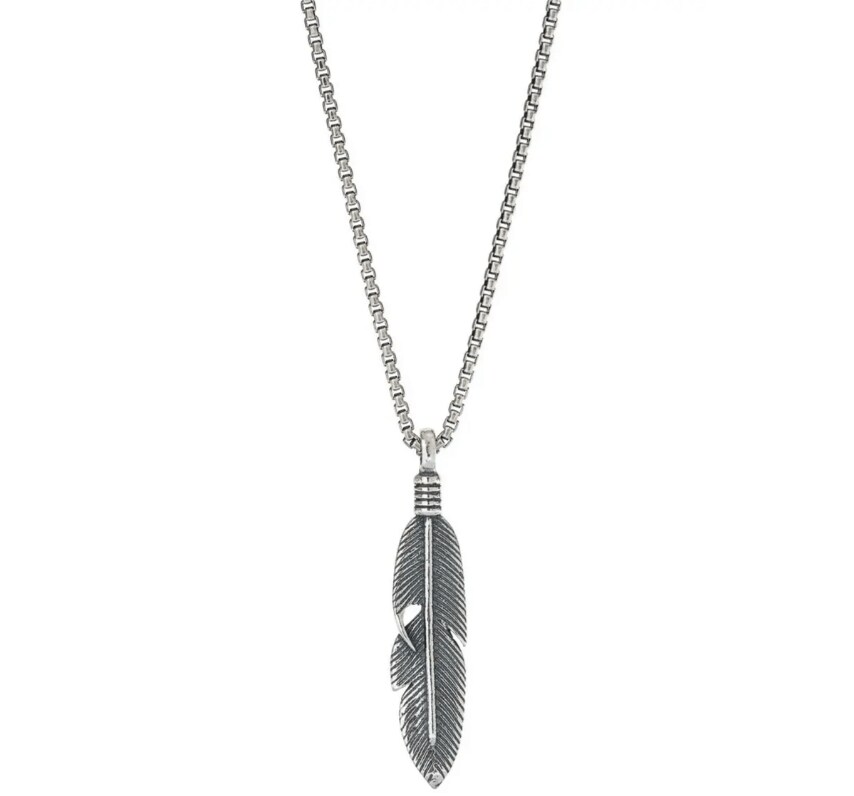 Get a necklace that stands out in a crowd like this Feather Pendant Necklace. It offers a slick and sophisticated look for any occasion.
"The Degs & Sal Feather Pendant Necklace is well-made and looks good (exactly as depicted on the Nordstrom website)...it is exactly what I was looking for!" Jimi55 states.
St. Michael Medallion Pendant Necklace $300
If you're looking for a decorative fashion piece, check out this St. Michael Medallion Necklace. Notice the diamond accent and St. Michael etching on the pendant. It will attract anyone's attention!
"It was a birthday gift, and my son loves it. He wears it 24/7." Deborah shares in her five-star review.
Heavy Silver Cuban Link Chain Necklace $15.50+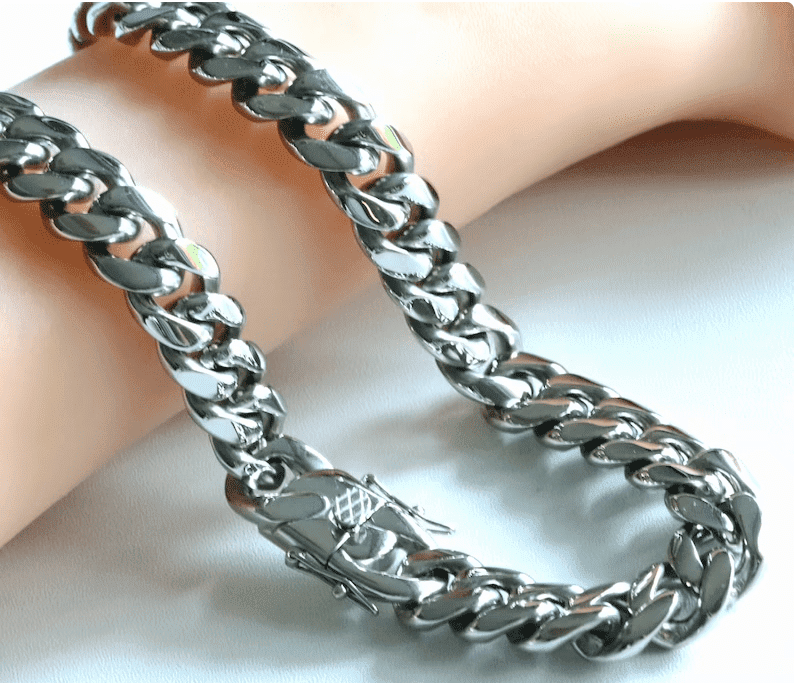 This Silver Cuban Link Necklace combines heavy-duty stainless steel with elegant chain links. It's the most affordable necklace that compliments any shirt and sweater.
Michael Long states, "Great quality! The clasp is very strong, and the chain has a nice weight to it. I would recommend it."
Personalized Bar Necklace $34+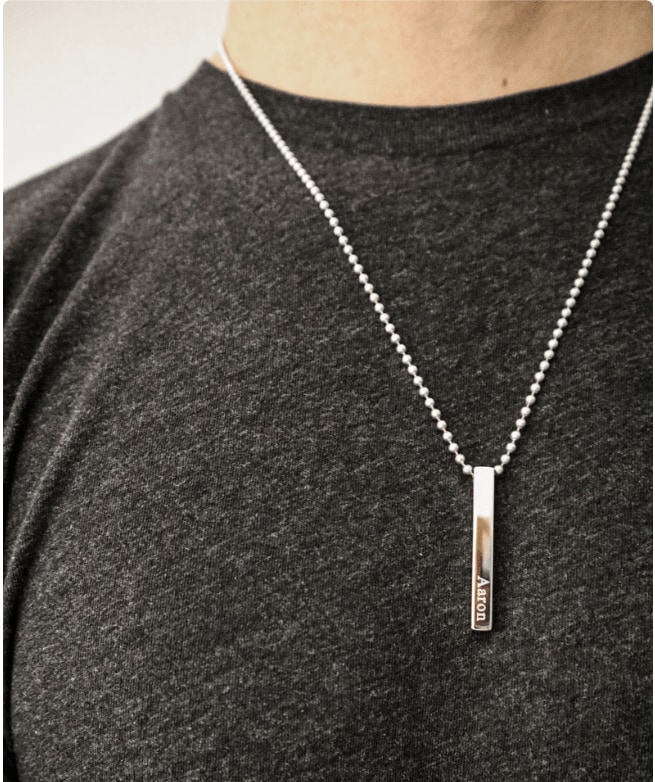 Are you searching for the perfect necklace that fits your minimalist lifestyle? This Personalized Bar Necklace should do the trick! Add your name in letters, roman numerals, morse code, or coordinates for a personal touch.
"This necklace turned out so amazingly! I requested text on one side and Morse code on the other. My boyfriend absolutely loves it and has worn it often since I gave it to him." Rebecca Vowell writes.
Esquire Gold Tone Ion Chain Bracelet $175
Surprise the men in your life with this Gold Tone Ion Bracelet to wear on special occasions. It offers another sophisticated alternative to wristwatches and necklaces.
Mary raves, "I bought this for my hubby. It is sharp looking. I wore it the other day for him when he needed it off for doing some DIY stuff. My thought? I should have got myself one!!"
Motorcycle Chain Bracelet $38.88+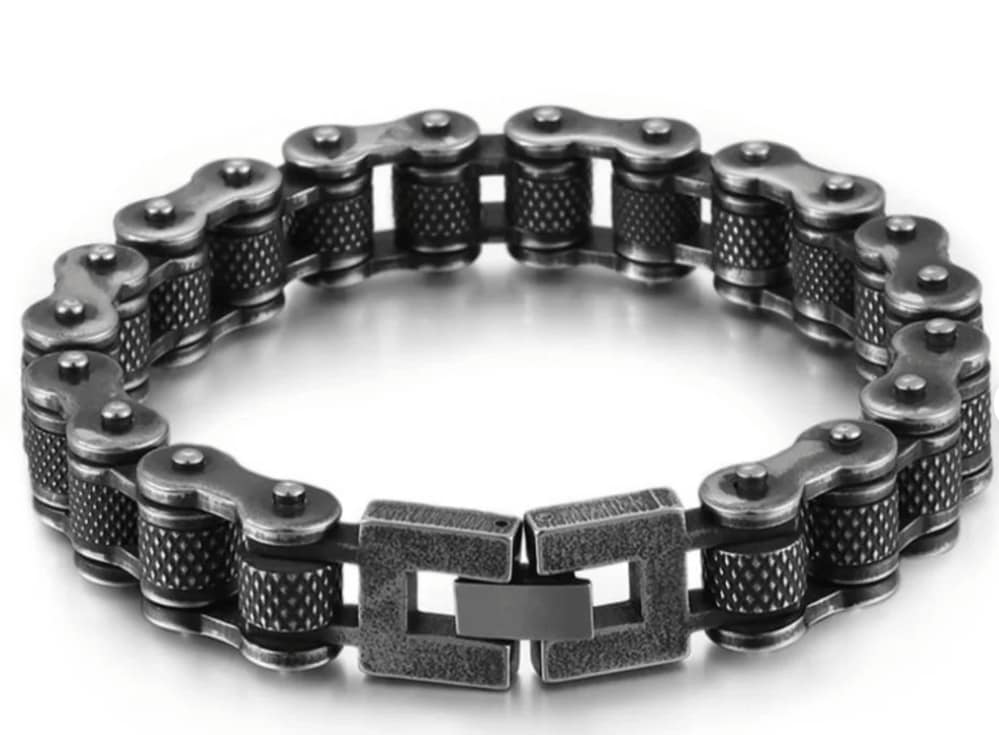 Motorcycle enthusiasts would love to add this Chain Bracelet to their collection. It's the perfect accessory for those who want to display a rugged and industrial look.
"Beautiful bracelet and great quality!" Xavier comments.
Cuban Link Bracelet $24.99+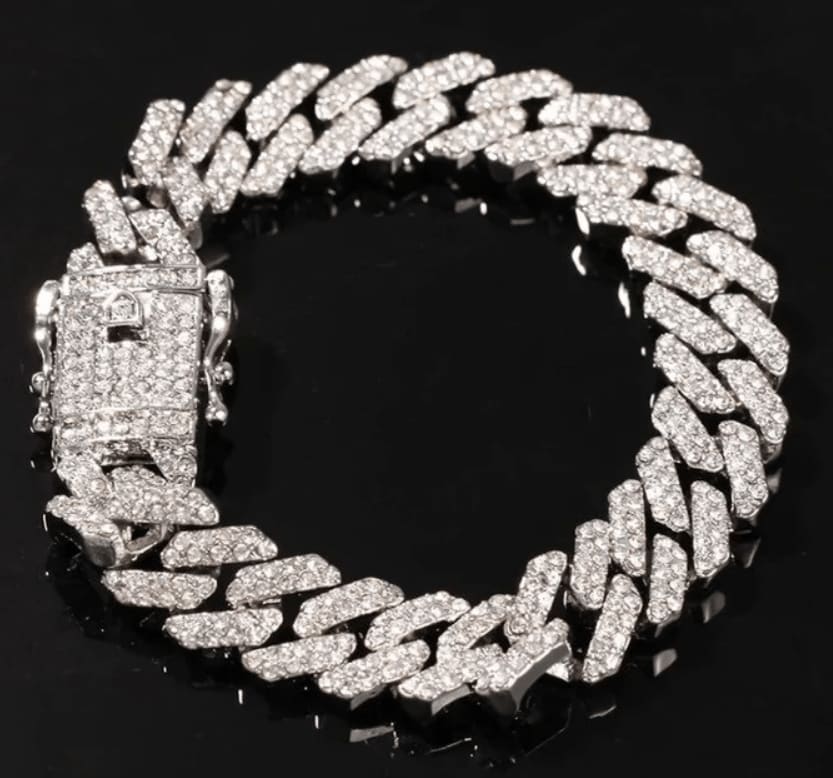 This Cuban Link Bracelet is an example of high-class and affordable men's accessories. You'll notice the shimmering texture on each link. Choose between three colors that match your style and add it to your casual or dressy attire.
"Great item! I get compliments when I wear it, and it definitely dances on your wrist," says Rafa.
Check out men's chain link bracelets and necklaces from top US stores with MyUS Shopping!

We always aim to bring our members the best shopping options available, but some of the products featured in this post may have purchase restrictions. To find more information, please visit the merchant's terms of sale, shipping guidelines and/or terms and conditions.
More from the MyUS Shopping blog