The Best Gifts from Amazon
Have an endless holiday shopping list this year? Tackle it fast by shopping Amazon's top gifts for every age.
Check out some of Amazon's hottest toys, clothing, and gadgets this holiday season and find the perfect gift for everyone on your list with MyUS Shopping:
16. ENO DoubleNest Hammock $70
Looking for the perfect gift for someone that enjoys the outdoors? They'll love the DoubleNest Hammock from Eagles Nest Outfitters. It's versatile, durable, and compact, making it perfect for camping, hiking, or lounging around with a friend. Buy it here.
15. Stemless Aerating Wine Glasses $50
What do you get for a wine aficionado that has everything? Aerating wine glasses! These stemless wine glasses each have a built-in aerator, making it easy and convenient to decant wine by the glass. Buy a set of two here.
14. Star Wars Death Star Waffle Maker $40
Star Wars fans of all ages will love Death Star waffles, we promise! Buy it here.
13. Michael Kors Access Unisex Touchscreen Smart Watch $200
This unisex touchscreen smart watch is perfect for anyone who likes the functionality of smartwatch technology but the elegant look of a "regular" watch. Buy it here.
12. InnoGear Aromatherapy Essential Oil Diffuser $24
Aromatherapy diffusers make a great gift for anyone on your list, especially for couples or as a housewarming gift. This one from InnoGear can cover larger spaces like bedrooms or living rooms, has a timer setting and color changing nightlight, and is whisper quiet. Buy one here.
11. Thumbs Up Cell Phone Holder $10
This cute and fun cell phone holder supports vertical and horizontal viewing of virtually any smartphone, making it an easy stocking stuffer for the whole family. Buy a set of two here.
10. Tweexy - The Original Wearable Nail Polish Bottle Holder $10
The wearable nail polish holder from Tweexy will let her polish her nails anywhere without fear of spilling the bottle. A great stocking stuffer, or add it to a gift basket with polish and nail tools to make a bigger gift. Buy it here.
9. Revolution 101 Balance Board Trainer $130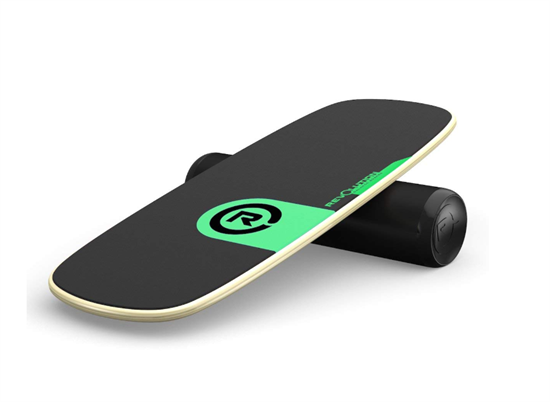 Fitness fans, kids, and anyone who wants to improve their balance and body control will have a great time with this balance board trainer that's designed for beginner and intermediate users. Buy it here.
8. Fujifilm Instax Mini 9 Instant Camera $80
Tweens and teens on your list? Try this updated instant camera from Fujifilm. It has a selfie mirror integrated on the lens, a built-in flash, auto exposure mode, and produces credit card-sized prints. Buy the Fujifilm Instax Mini 9 here.
7. Nintendo Switch $300
Gamers of every age want the Nintendo Switch. In addition to providing single and multiplayer thrills at home, the Nintendo Switch gives gamers the ability to play on the move, whenever and with whomever they choose. Buy it here.
6. L.O.L. Surprise! Bigger Surprise with 60+ Surprises $80
L.O.L. Surprise! is one of the hottest gifts for girls this holiday season, and this one has 60+ never before seen surprises inside with exclusive dolls and accessories! Buy it here.
5. Volador Freeride Longboard Complete Cruiser $56
Give the gift of outdoor activity to kids and teens on your list with a longboard from Volador. Each board is durable, harvested from sustainable woods, and delivers a smooth ride. Choose from an assortment of graphics here.
4. PAW Patrol Sea Patroller Transforming Vehicle $39
Toddlers 3 and up will have hours of fun with this Sea Patroller Transforming Vehicle from the hit TV show Paw Patrol. This Toy of the Year Award Winner uses drop-down wheels to transform from ship to land vehicle and back, to take the pups on new and exciting missions! Buy it here.
3. Kids Digital Camera $25
Designed especially for little kids with little hands, this digital camera and video recorder has a bumper exterior, a wrist strap, and two easy-grabbing handles for extra protection against drops. It's also super easy to use, with just 5 operating buttons, and pictures and video can be easily transferred to a laptop through an included USB cable. Buy it here.
2. GUND Nayla Cockapoo Dog Stuffed Animal $22
Every little one needs a soft cuddly stuffed animal, and this cockapoo dog from Gund is the perfect size for young children, and he's absolutely adorable! Buy one here.
1. Infantino 3-in-1 Grow with me Activity Gym and Ball Pit $60
Newborns, infants, and toddlers will have a ball with this action-packed activity gym that features adorable sea pals and pop-up mesh sides. It also converts into a fun sensory-stimulating ball pit that's perfect for busy toddlers. Buy it here.
We always aim to bring our members the best shopping options available, but some of the products featured in this post may have purchase restrictions. To find more information, please visit the merchant's terms of sale, shipping guidelines and/or terms and conditions.
More from the MyUS Shopping blog