Well-Rounded Secret Santa Gift Ideas under $30
Whether you are familiar with or new to Secret Santa, you cannot deny that it's fun and challenging. It requires you to put a lot of thought and care into gift-giving without going over your holiday budget. The holidays are around the corner, and time is limited to go out and purchase gifts from your favorite stores.
Add more fun to Secret Santa or White Elephant Gift exchanges with items that impress recipients without breaking the bank. Deliver your top favorites for special occasions with MyUS Shopping. Final Shipping orders cut off today, December 15th, so be sure to gather all the holiday gifts and ship them out in time for the holidays.
Winter Knitted Wool Gloves, $22.99 (Was $25.99)
Keep hands and fingers warm during the chilliest days with these Winter Knitted Wool Gloves. Switch between mittens and fingerless gloves for extra comfort and convenience using smartphones. The blend of acrylic and wool makes these gloves ideal for outdoor winter activities. Choose one of eight colors that perfectly match your recipient's style and pair them with their favorite winter outfits.
"The gloves are perfect! The fit is great, and they are comfortable and warm. Very happy with my purchase." Sue Braverman says.
Pencil Holder Desktop Organizer, $20.99
If you are participating in Secret Santa at work and know someone who keeps a tidy space, get them this PUSU Leather Desk Organizer. This holder is strong and sturdy for smartphones, cards, paperclips, writing utensils, and other small office supplies. The contemporary design makes it fit in any office setting at home or workplace.
"This looks great on my desk and has an understated elegance and professionalism to it. It suits my needs perfectly. I definitely recommend it! Outstanding!" D.M. Thompson states.
Three-Ingredient Recipe Book, $26.80 (Was $37.50)
This Three-Ingredient Recipe Book is the best Secret Santa gift for culinary enthusiasts and minimalist kitchen owners. It features at least 500 recipes anyone can replicate with three ingredients. Recipients will have a convenient resource to rely on hand for a future culinary journey without using online recipes.
Mk comments, "A terrific cookbook that makes me WANT to create meals. A friend was using it, and I couldn't wait until I had my own copy."
Air Hogs Gravitor Flying Toy, $18.50 (Was $23.99)
Level up your playtime with this flying Air Hogs Gravitor Drone. Any child or tech-savvy recipient would love to take control of this toy and perform aerial stunts indoors and outdoors. They're also less complicated and expensive than other drones and quadcopters and offer more hours of fun. It features a durable shell that bounces off the walls without damaging surfaces.
"I purchased this for my five-year-old grandson for Christmas. He loves it. It is easy to put together and operate. Just seeing him jump around all excited is such a joy. For the price, it is unbeatable." Micah B raves.
Bodum Chambord French Press, $29.95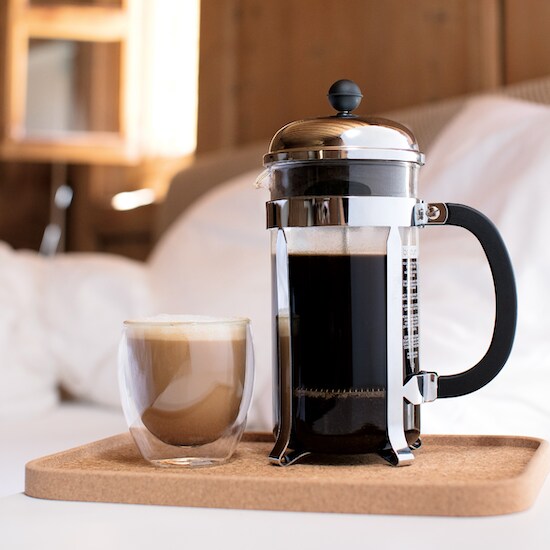 If your Secret Santa recipient loves coffee and contemporary designs, get them this Bodum Chambord French Press for the holidays. It brews up to 3 cups of fresh, hot, and cold coffee in minutes without requiring filters and capsules. This set includes a vintage Domed Chambord Towers design and a heat-resistant borosilicate glass beaker that fits in with modern kitchen countertops.
"This is perfect since I'm the only one that drinks coffee in my house. So simple, easy to use, and durable! I use an Italian expresso, and the flavor is spot on!" Breeze15 writes in their five-star review.
Dash Mini Design Heart Waffle Maker, $12.95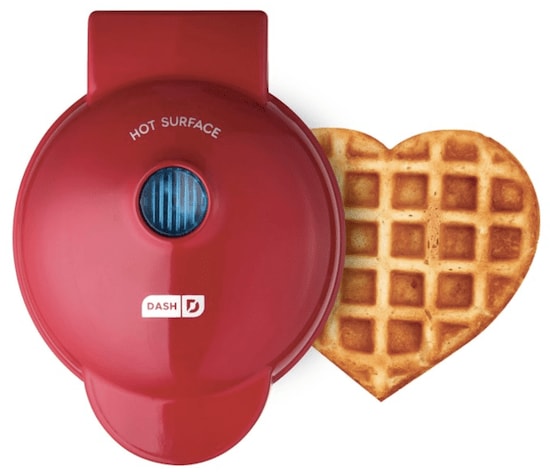 Change the way you eat breakfast with this Dash Mini Heart Waffle Maker. The heart-shaped mold produces sweet and savory snacks in a few minutes. It's perfect for snacking and last-minute food prep before school and work. The single waffle maker is also small enough to fit in smaller kitchens and living spaces without taking up space.
"My nieces and nephew love these so much that they will request waffles every morning since I bought these. Picky eaters now love eating waffles daily since I have multiple styles to make." Damaris E. states.
Stojo Biggie Travel Mug, $19.99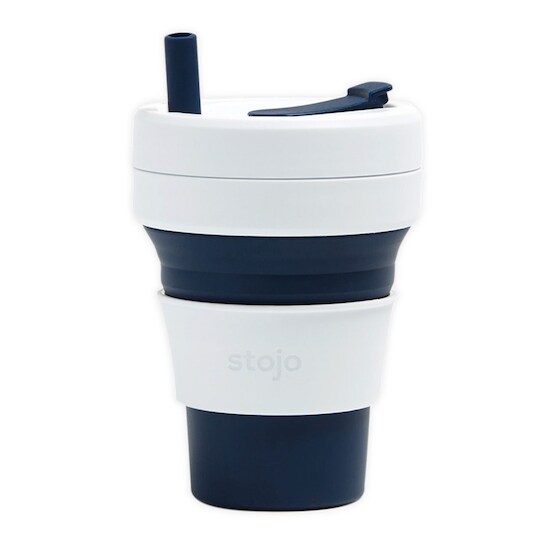 If you know anyone that loves camping, working out, and staying hydrated, they will appreciate having this Stojo Biggie Travel Mug with them at all times. It includes a flip-up straw, heat sleeve, and collapsible design for easy use and storage. You don't have to worry about bulky bottles that take up space and leak during trips and commutes.
Maloue writes, "I use it for my hot tea, hot coffee, and sometimes for water. It's collapsible, so I carry it in my purse. I wash it in the dishwasher."
Beeswax Candle Set, $29.99
Gift your Secret Santa this Beeswax Candle Set if they are candle collectors or enjoy natural scents. The natural ingredients make these candles eco-friendly and emit a fragrance that freshens any living space. Guests and recipients will notice the honeycomb exterior that adds elegance to their candle collection.
"Cute and chic affordable candles! (Candle holder set not included) These candles are exactly, what I thought they'd be, small, simple beeswax candles. They're delivered in a secure, nicely wrapped package, so none were damaged." comments Ashley H.
Beauty Bath Bombs, $25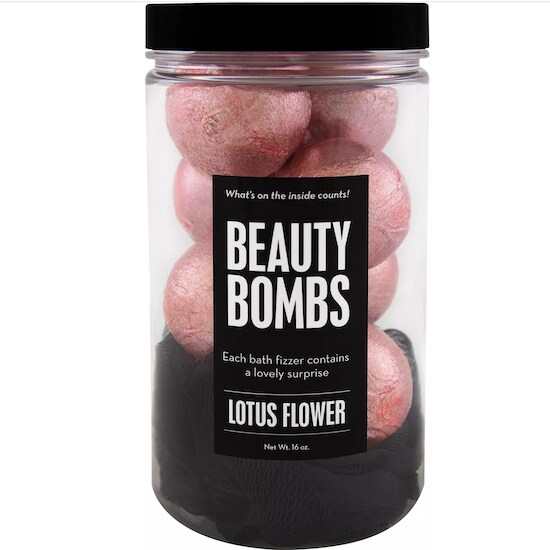 When your recipient is someone who likes to relax after a long week of work, these Beauty Bath Bombs are the ideal Secret Santa Gift. These lotus flower fragrant fizzers make bathtime feel delightful and serene. They also emit a pleasing fragrance while the bath bombs hydrate and moisturize your skin.
"I've bought the beauty bomb jar twice now and probably will again soon. I love the scent and haven't noticed any staining of the tub or my skin. The surprises inside are fun too." Skybunny states.
Please note that December 15, is your last day to ship any items you may have in your MyUS suite to receive them in time for Christmas Eve. If you want to complete any last-minute holiday shopping, now is the time. Send your gifts in time to celebrate a Secret Santa party, a White Elephant party, and Christmas. Check out potential products from US websites with MyUS Shopping!
Have you already bought your gifts, or are you still unsure what to get? We hope our suggestions helped a little! Tell us all about it on our Facebook, Instagram, or Twitter.
We always aim to bring our members the best shopping options available, but some of the products featured in this post may have purchase restrictions. Please visit the merchant's terms of sale, shipping guidelines, and terms and conditions to find more information.
More from the MyUS Shopping blog