Preparing Your Kitchen For The Holidays
The fall and winter holiday season is quickly approaching and that means you have to prepare your kitchen for the onslaught of feasts that will be prepared for your whole family. Getting a headstart now on finding items to make your kitchen manageable and organized is a sure way to ensure your recipes are created with a minimal chance of something going wrong. With MyUS Shopping, you'll be able to find all the items you need to keep your kitchen organized and ready for making the best meals for the whole family.
Spice Racks
The best recipes require various spices and seasonings. Without them, all of your favorite dishes lack flavor and taste bland. With spice racks, you can arrange your essential spices and keep your recipes exciting!
4-Tier Wall Mounted Spice Rack from G.a HOMEFAVOR, $11.99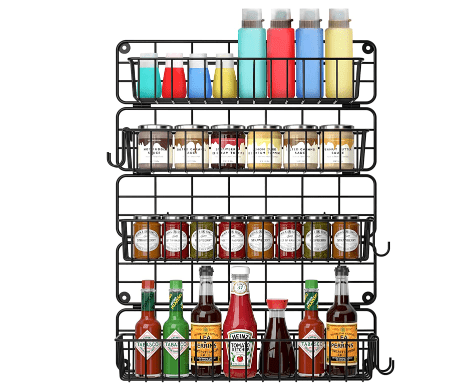 This 4-tier spice rack organizer is made to fit perfectly into any cabinet space. The thick iron wire makes the product more stable and durable to hold all types of spices - from glass jars to hot sauce containers to little bottles of cinnamon. The wall-mount spice rack organizer comes with installation accessories, making it easy installation in a matter of minutes. Six mounting holes can make the spice rack more stable on the wall and six extra hookups for hanging more things!
Kamenstein Revolving 20-Jar Countertop Rack Organizer, $43.64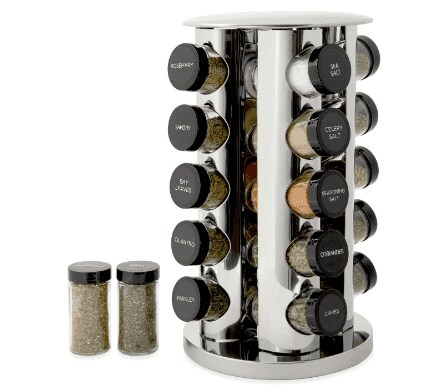 Enhance your kitchen organization with this Kamenstein 20-Jar Stainless Steel Revolving Spice Rack. This rotating spice rack holds 20 jars that come filled with frequently used spices - perfectly ready to help you season holiday meals like turkey, chicken, soy, and so on! Each jar is filled and sealed in a Massachusetts spice-bottling facility which is licensed and inspected by the Commonwealth of Massachusetts, Department of Health Division Food and Drugs.
Setting The Table
If you and your family are celebrating Thanksgiving in the United States, setting the table is an important part of setting the ambiance and bringing the family together. Here are some items you can use to keep the theme of Thanksgiving and fall alive during any feast.
242 Piece Thanksgiving Tableware Set, 25.99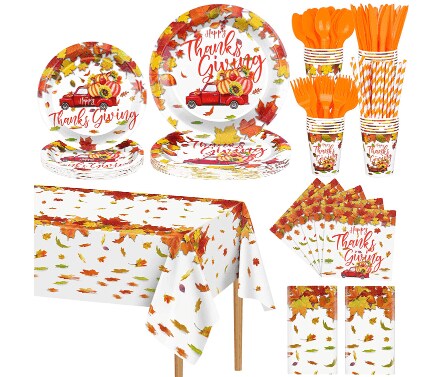 A Thanksgiving Party Supply set that will set the tone and put everyone in a fall festive mood. The package contains 48 paper plates, paper cups, napkins, cutlery, and straws, 24 for each kind, and 2 pieces of plastic table covers are provided. This set is perfect for a dinner for the whole family - or 24 of your closest friends. Each item has a printed pattern of maple leaves, pumpkins, "Happy Thanksgiving" lettering, and so on.
600 Piece Gold Dinnerware Party Set (100 Guests), $86.99 (Was $99.99)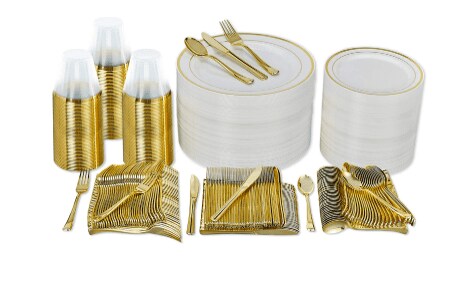 Add a touch of elegance to your holiday dinner parties with this 600-piece dinnerware set. Crisp white plates with gold trim and an ornate golden silverware set to complement each other in a luxurious color ensemble bursting with style. The package includes 100 dinner plates, 100 salad plates, 100 9 oz cups, 100 knives, 100 forks, and 100 spoons. Keep these handy whenever it's time to feast and you would rather spend your evening cleaning dishes. (And it can be used at any themed party or event!)
For The Important Meals
Holiday festivities almost always revolve around the delicious meals you may be preparing for the whole family. It is important that you have your items ready to cook your turkey, mash the potatoes, collard the greens, and more! By having the proper cookware on hand, you're sure to have an easy time in the kitchen and a delicious meal with the whole family.
Covered Oval Roaster Pan, $23.99 (Was $25.99)

This turkey roaster pan with a lid is designed for you to bake a delicious, juicy turkey perfect for Thanksgiving (or any holiday that calls for turkey)! The practical dome lid design will lock the water in and avoid it from being released from the turkey during the cooking process, providing juicy and tender meat for the whole family to enjoy! Easy to clean and a reasonable size - This cookware is just what you need to get your meals cooked to perfection this holiday season.
Turkey Brining Bags, $10.99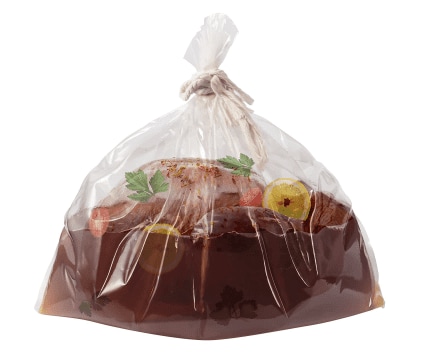 Not only will this make your turkey well-seasoned and juicy, but these brining bags are also perfect for chicken, beef, lamb, and pork as well. Marinating a turkey (or any meat) is the secret to making it juicy and adding flavor, these extra-large brining bags are a great choice to marinate and roast your meat before Thanksgiving, Christmas, or any festive holiday dinner.
For Desserts
Nothing completes a delicious meal like a sweet and savory dessert. Whether you like cookies, cakes, or pies - keeping the proper utensils on hand is a must to keep these desserts ready for when the family is ready to end the day with a sweet treat.
3 Piece Dough Presser Hand Pie Molds, $17.00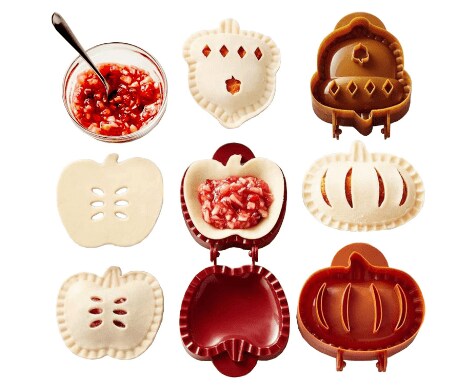 Make desserts fun and festive with these innovative hand-pie molds. Perfect for Halloween or Thanksgiving, this can make the perfect gift for the baker of the family. With this hand-pie mold set, it's easy to cut out your favorite shape and make neat hand pies, stuffed with your favorite sweet or savory fillings.
10 Piece Thanksgiving Cookie Cutter Set, $13.99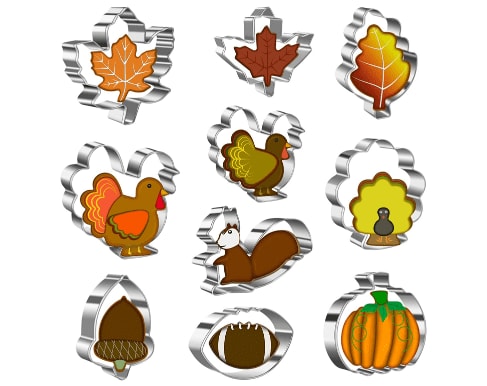 Take your cookies to the next level with this Thanksgiving-themed cookie-cutter set. The variety of shapes includes a pumpkin, turkey, maple leaf, oak leaf, squirrel, and acorn. Different shapes and sizes of Thanksgiving cookie cutters can make the perfect dessert for fall parties and can be great favors for family, kids, and friends. Bake away and keep everyone satisfied with their holiday meals by keeping these handy.
Are you creating something unique and delicious for your holiday feast with your family? Let us know your recipes by leaving a comment on our Facebook, Instagram, or Twitter page.
We always aim to bring our members the best shopping options available, but some of the products featured in this post may have purchase restrictions. To find more information, please visit the merchant's terms of sale, shipping guidelines and/or terms and conditions.
More from the MyUS Shopping blog