Pickleball Equipment Essentials
Pickleball is a popular sport that has been gaining traction in recent years. It's a fun and exciting game that people of all ages and skill levels can play. However, if you're interested in getting started with pickleball, you'll need to purchase a few essential items. In this blog post, we'll discuss the products or items you need to purchase with MyUS Shopping to participate in the trending sport of pickleball.
Pickleball Paddles
The pickleball paddle is the most essential piece of equipment that you'll need to play pickleball. The paddle is similar in shape to a tennis racket but smaller and made of different materials. Pickleball paddles are usually made of wood, composite materials, or graphite. The weight of the paddle, the grip size, and the shape of the paddle face all impact the performance of the paddle. Select a paddle that feels comfortable in your hand and suits your playing style.
Recruit by ONIX Pickleball V4 Paddle for All Ages and Skill Levels, $44.88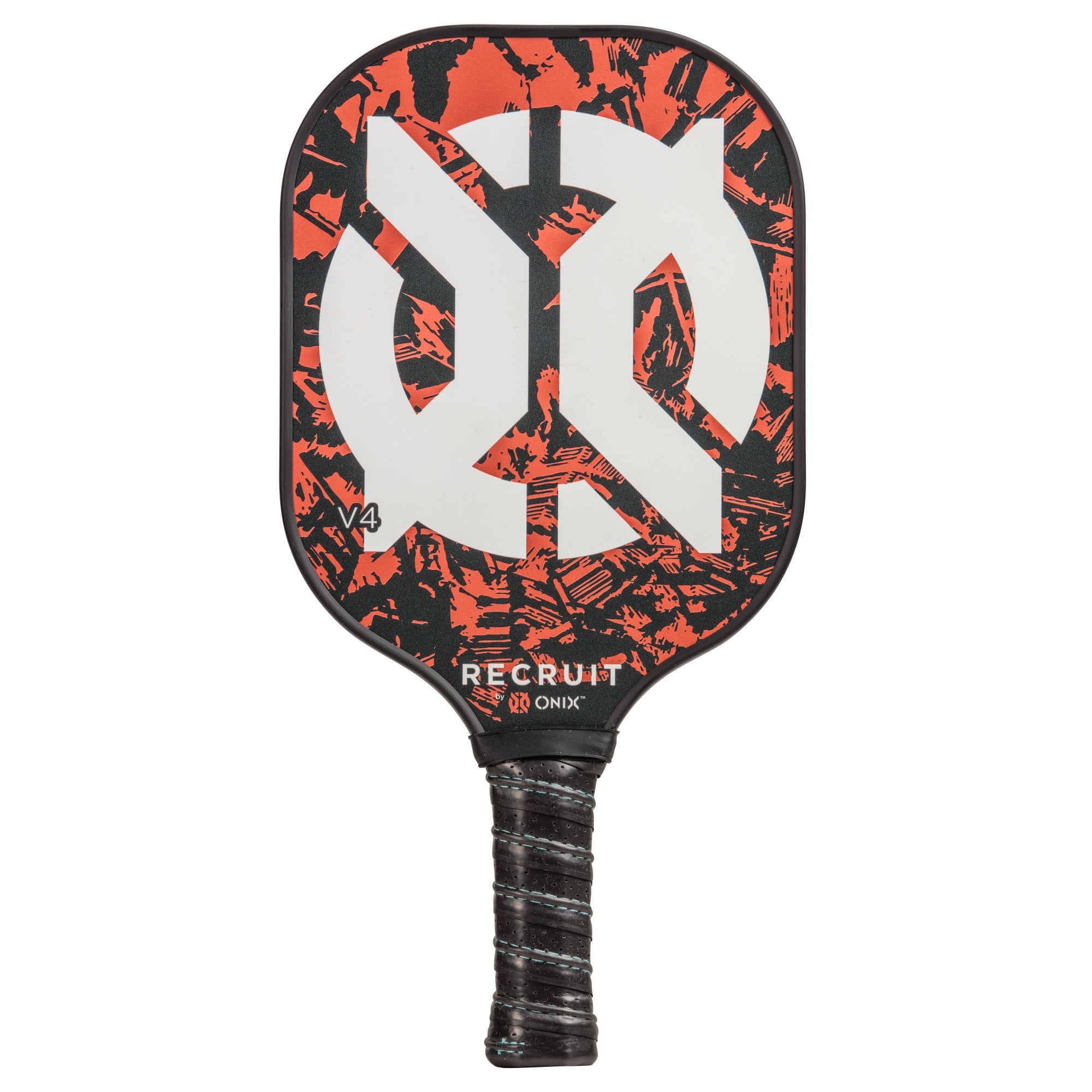 Learn to play the fast-growing sport of pickleball with a paddle made for beginners. The Recruit by ONIX will help you train like professionals as players designed it for players. The polypropylene honeycomb core delivers this paddle's great feel while balancing all the desirable play characteristics.
What customers have to say: "This was a big step for me from my wooden paddle I have been using in our driveway. This was much lighter and way easier to control the ball! This was recommended to me as a beginner paddle, and I would recommend this for sure for those looking to start playing more often." - Clay27.
Pickleball Balls
Pickleball balls are specifically designed for this sport. They are slightly smaller than a tennis balls and have holes in them. Pickleball balls come in various colors, with yellow being the most popular. When selecting balls, consider the bounce and the material used to make them. Outdoor balls are made of harder plastic and are suitable for playing on rough surfaces, while indoor balls are made of slightly softer plastic and are better for playing on smoother surfaces. There are three other main differences between indoor and outdoor pickleball balls, such as:
1. Indoor balls have 26 holes, while outdoor balls have 40
2. Indoor balls have holes with a broader diameter than outdoor balls
3. Outdoor balls are heavier than indoor balls.
CORE Outdoor Pickleball Balls 12 pack, $34.99
Focus on mastering your pickleball skills with these outdoor, durable CORE Pickleball Balls. Made from five times more polyurethane than the average pickleball, these are made to withstand aggressive sticking during play. The heavier weight and 40 precisely drilled holes improve wind resistance, ensuring your shot is straight, accurate, and fast. These balls are engineers for every game's consistent bounce and perfect balance.
What customers have to say: "These are very durable and bouncy, even in the cold weather. With other brands of pickleball, I've had issues with them cracking when playing outdoors in 40-degree weather. These are holding up well so far. No cracks, no loss of bounce, and no signs of wear so far." - mbledsoe
Proper Shoes to Play Pickleball
Pickleball requires a lot of quick movements and agility, so you'll need to wear shoes that provide good traction and support. Tennis or court shoes are typically suitable for playing pickleball. Look for shoes with a non-marking sole that won't damage the court surface. The shoes should also provide good cushioning to protect your feet from the game's impact.
ASIC Women's Gel-Renma Pickleball Shoes, $68
These pickleball shoes are designed to provide exceptional comfort, support, and durability on the court. In addition, the ASIC Women's Gel-Renma Shoes feature a breathable and lightweight mesh that ensures maximum ventilation and keeps your feet cool and fresh during even the most intense pickleball matches. These shoes are a perfect blend of style, comfort, and performance and the ideal choice for any female pickleball enthusiast looking for shoes that can keep up with their competitive spirit on the court.
What customers have to say: "I especially like the court tread, which allows me to move left or right as well as back & forward. The shoe does fit a little too narrow on my foot, but overall, a great pickleball court shoe!" TeriB
Pickleball Net
You'll need a net similar to a tennis net to play pickleball. Pickleball nets are slightly lower than tennis nets, at the height of 34 inches at the center. The net is also shorter, spanning a width of 20 feet. A pickleball net typically comes in a set that includes the net, the poles, and the hardware needed to set it up.
ZENY Portable Pickleball Net Set Systems with Carrying Bag, $ 69.99
Perfect for Pickleball or Tennis, this portable net is a great accessory to store in the car or a storage closet so you can be prepared for an impromptu game. This pickleball net is easy to set up and break down within minutes. It also can be used for other sports such as badminton, volleyball, tennis, soccer, and other outdoor activities. Have hours of fun with your friends and family with this net that can sustain bad shots and windy days.
What customers have to say: "This Pickleball net was the cheapest on Amazon BY FAR, and is perfectly wonderful! Yes, the middle fIberglass pole needs to be trimmed by 2", but it's not hard to do. No, there are no locking wheels, no wheels at all, and it takes 2 people to move it. But those things are also true in higher priced nets. It is taut (unlike the ones at my gym that have to be constantly fiddled with) and sturdy. And very finished, with super nice paint, plastic end caps, and numbered pieces with good directions. I honestly cannot see putting it up and down and setting it up at the park, but it comes with a nice zip case, so I *could* do that." - Kathleen.
Pickleball Equipment Bag
It would be best if you didn't have to send over USD 100 for a bag to carry your pickleball items. But you'll need a pickleball bag to take all your equipment. A good pickleball bag should have compartments to hold your paddle, balls, shoes, and other accessories. Look for a bag that is comfortable to carry and made of durable materials.
Pik'le' Ball Women's Premium Pickleball Bag, $54.99
Go green as you carry your pickleball items around. The Original Pik'le'Ball Tote Bag is now partially made from recycled ocean plastic! No harmful inks or bleaches are used in their printing. This fabulous pickleball bag is designed to store and protect all pickleball paddles, equipment, phone, balls, and water bottles. Carry around your items in style.
What customers have to say: "I love this product. I use it every time I go out to play pickleball holds everything that I need and then some." - Burns.
Choose MyUS Shopping to Find Your Pickleball Equipment
Pickleball is a fun and exciting sport that is easy to learn and play. If you're interested in starting a new hobby like pickleball, choose MyUS Shopping to find all the equipment needed to start playing sooner. From a good paddle to a net, MyUS Shopping is the perfect tool to find trending high-quality US and UK sports brands.
Need a certain pickleball item? US MyUS Shopping's Buying Assistant to shop smart and efficiently.

We always aim to bring our members the best shopping options available, but some of the products featured in this post may have purchase restrictions. To find more information, please visit the merchant's terms of sale, shipping guidelines and/or terms and conditions.
More from the MyUS Shopping blog