Hot Summer Deals: Must-Have Attire You Can't Miss
With summer in full swing, it's time to revamp your wardrobe with stylish, comfortable attire that perfectly complements the season. Fortunately, online retailers like Amazon, Walmart, and eBay offer exciting summer sales, allowing you to snag some must-have summer outfits at unbeatable prices. Thankfully, customers just like you can shop through all three popular retailers on one convenient platform with MyUS Shopping's Shop Direct feature! In this blog, we'll explore the trending sales on these platforms and showcase the top summer attire you should consider adding to your collection.
Shop Amazon With MyUS Shopping: Your Ultimate Summer Fashion Destination
The retail giant Amazon has an extensive range of summer fashion options for all ages and preferences. Here are a few trending sales categories you shouldn't miss:
Beachware Galore:
From vibrant bikinis and swimsuits to trendy cover-ups and beach dresses, use Shop Direct to find everything you need from Amazon to make a splash this summer.
Pinziko Women's Summer Beach Dress, ($35.99) $27.97
Take on the beach in style with the pinziko Women's Summer Beach Dress! This versatile and chic dress is the ultimate summer essential, perfect for lounging by the beach or exploring exotic destinations. Its lightweight fabric and flattering silhouette effortlessly combine style and comfort, making it a must-have addition to your summer wardrobe. Don't miss out on this trendy piece that will have you turning heads wherever you go!
What Customers Have to Say: "I order Xl my weight is between 195 to 205 I love this dress it's not too thin and I love how it fits me. I bought it for my trip and it did what it needed to do and that was to look cute on me. I will be ordering another one in a different color" = violet cox
Stylish Sunglasses:
Protect your eyes while staying fashionable with discounted sunglasses from renowned brands. Aviators, cat-eye frames, or oversized lenses—take your pick!
SOJOS Small Round Polarized Sunglasses, ($26.99) $14.99
Protect your eyes in style with the SOJOS Small Round Polarized Sunglasses, the perfect blend of classic vintage style and modern functionality. Designed for both women and men, these shades in the stunning Bright Gold/Grey color combination are an absolute summer essential. With polarized lenses providing UV400 protection, they not only keep your eyes shielded from harmful rays but also reduce glare for clear vision in any sunny setting. Step out in style and embrace the retro charm with these sleek and fashionable sunglasses from SOJOS.
What Customers Have to Say: "Love these all black sunglasses! I can wear them whether I am wearing gold or silver jewelry! Give just the right vibe! Super dark too!" - Lori Peterson
Flowy Maxi Dresses:
Perfect for both casual outings and special occasions, maxi dresses offer comfort and style. Look for floral prints, bold colors, and lightweight fabrics for that breezy summer vibe.
ANRABESS Women's Casual Maxi Dress, ($52.99) $36.99
Introducing the ANRABESS Women's Casual Loose Sundress, the perfect summer staple for effortless style and comfort. Crafted with a breezy sleeveless design and a flattering split maxi length, this dress is made for sunny days and beach getaways. With its vibrant printed leaves pattern and a touch of tropical flair, you'll turn heads wherever you go. The added convenience of pockets ensures you can keep your essentials close at hand while enjoying a carefree day out. This medium dress guarantees a relaxed and comfortable fit for all-day wear. Embrace the essence of summer fashion with the ANRABESS Women's Casual Loose Sundress and embrace the warm weather in style!
What Customers Have to Say: "I was a bit hesitant to order this because of the price but I'm so glad I did. It initially looks extremely small when you first open the package but it stretches really well!" – CCam
Shop Walmart With MyUS Shopping: Affordable Summer Essentials for All
Walmart is known for its budget-friendly options, and its summer sales are no exception. Keep an eye out for the following summer attire deals:
Casual Tees and Tanks:
Stock up on basic tees and tanks that are perfect for everyday wear. Look for breathable fabrics like cotton linen to beat the heat.
LONGYUAN Women's Summer Casual Sleeveless Tank Top, $24.99
This stylish and comfortable LONGYUAN Women's Casual Tank Top is the perfect addition to your summer wardrobe. Its loose fit and cute design make it a versatile piece that can be dressed up or down for any occasion. Crafted from high-quality materials, this camis tank top offers breathability and a lightweight feel, ensuring maximum comfort during hot summer days. The elegant wine-red color adds a touch of sophistication, while the pleated details provide a trendy and fashionable look. Whether you pair it with jeans, shorts, or skirts, this camis tank top will turn heads and make you feel confident and fabulous all summer. Upgrade your style with the LONGYUAN Women's Summer Casual Sleeveless Camis Tank Top and embrace the perfect blend of comfort and fashion.
What Customers Have to Say: "Stretchy, bouncy, nice color true to picture, good quality at first sight. Very long, very loose at the bottom. To wear with stretch pants or tie it to wear with jeans, ties in a knot nicely. I also ordered some 80's shirt rings and they pair well. I'm 36A, 115lbs, I have such a hard time finding shirts that fit around my chest that aren't baggy, but small fit perfectly on me. I ordered 5 of these in different colors and glad I did." - Someone's Mom
Denim Shorts
Stay cool and trendy with a pair of denim shorts. Shopping Walmart directly through MyUS Shopping offers a wide range of options, including distressed, high-waisted, or classic styles.
Alivia Ford Women's Plus Size Bermuda Shorts, ($20) $14.98
Available in a range of sizes, the Alivia Ford Women's Plus Size Bermuda Shorts are a must-have addition to your summer wardrobe. Don't miss out on this stylish, comfortable piece that will effortlessly elevate your seasonal style. Crafted with a stretchy and breathable fabric, these Bermuda shorts provide a comfortable fit that moves with you. The plus-size design perfectly fits all body types, embracing and celebrating your curves.
The destructed detailing adds a touch of edginess and a trendy vibe to your look. With a roll-cuff feature, you have the flexibility to adjust the length to suit your preference, giving you multiple styling options. Perfect for casual outings or dressing up for a laid-back summer party, these Bermuda shorts can be paired with a variety of tops, from flowy tanks to classic tees. Dress them up with wedges or keep them casual with sneakers or sandals.
What Customers Have to Say: "Perfect fit! Love the material and true to size 😊great quality %26 love the price! I just ordered 2 more ❤️" - Jenny
Outdoor Adventure Gear
If you're planning on spending time outdoors this summer, check out Walmart's sales on activewear, hiking boots, and camping gear. Stay comfortable and protected while exploring nature.
Nortiv 8 Men's Low-Top Outdoor Hiking Boots, (Was $48.99) $42.99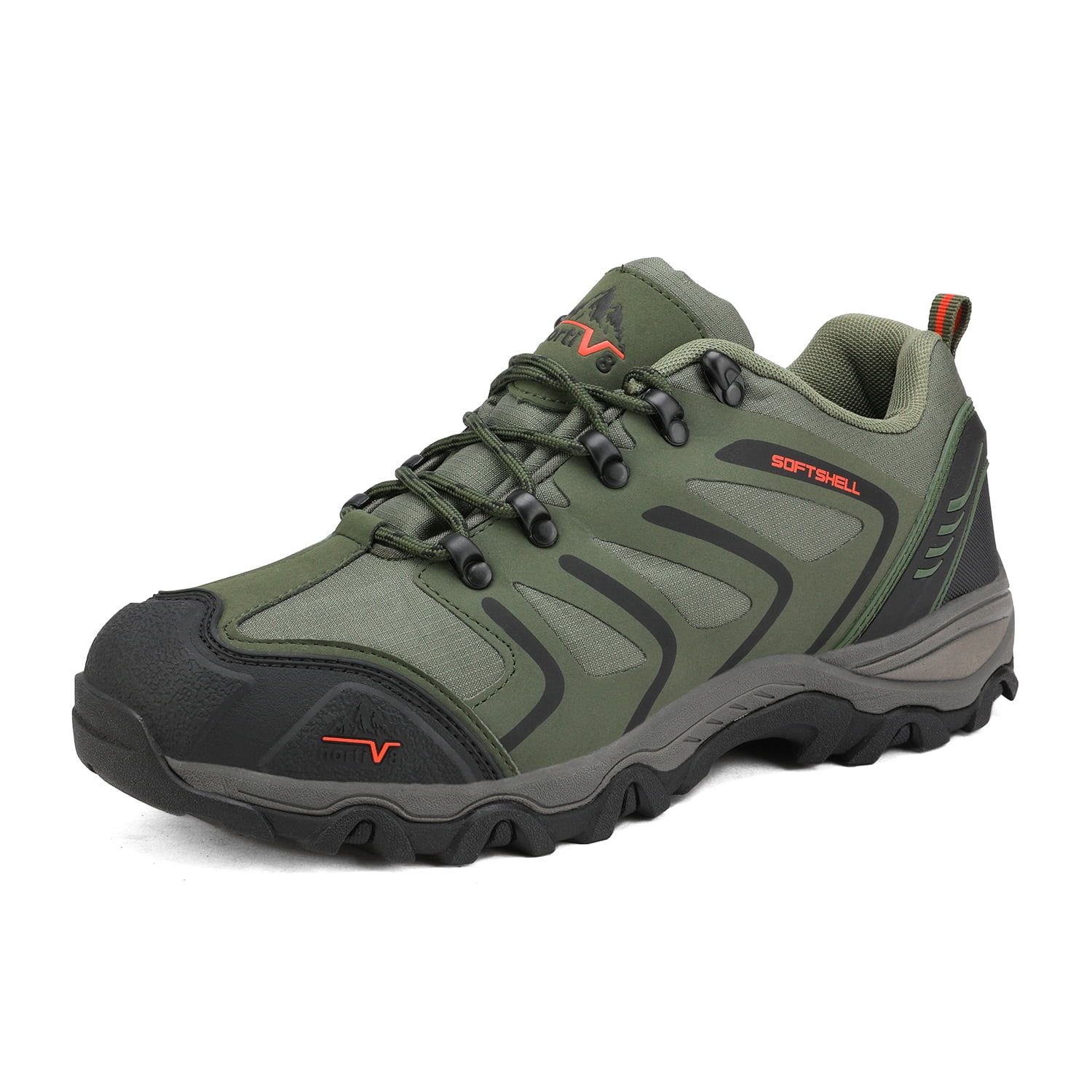 Invest in the Nortiv 8 Men's Low Top Waterproof Outdoor Hiking Boots and experience the perfect fusion of style, performance, and reliability. Don't let anything hold you back from embracing the great outdoors or conquering demanding work tasks – these boots have got you covered!
Crafted with durability in mind, these boots feature a waterproof design, ensuring your feet stay dry and comfortable even in wet conditions. The high-quality materials used in the construction of these boots provide excellent protection against rugged terrains and potential hazards, making them ideal for hiking, backpacking, and various outdoor activities.
With a low-top design, these boots offer a perfect blend of ankle support and freedom of movement, allowing you to navigate uneven trails and challenging landscapes easily. The vibrant Army/Green/Black/Orange color combination adds a touch of style to your outdoor ensemble, making you stand out from the crowd.
What Customers Have to Say: "Just got these shoes, first day wearing them, and so far so good! Comfy, look good and should last a long time, despite me being rough on shoes!" - Joshua
Shop eBay With MyUS Shopping: Unique Finds and Vintage Treasures
EBay is a goldmine for those who appreciate unique fashion pieces and vintage finds. Explore these summer sales categories on eBay:
Retro Swimwear
Dive into the past with vintage-inspired swimwear that showcases your individual style. Retro one-pieces, high-waisted bikinis, and ruffled swimsuits are all the rage this season.
Unbrand Women's Retro Swimsuit, $19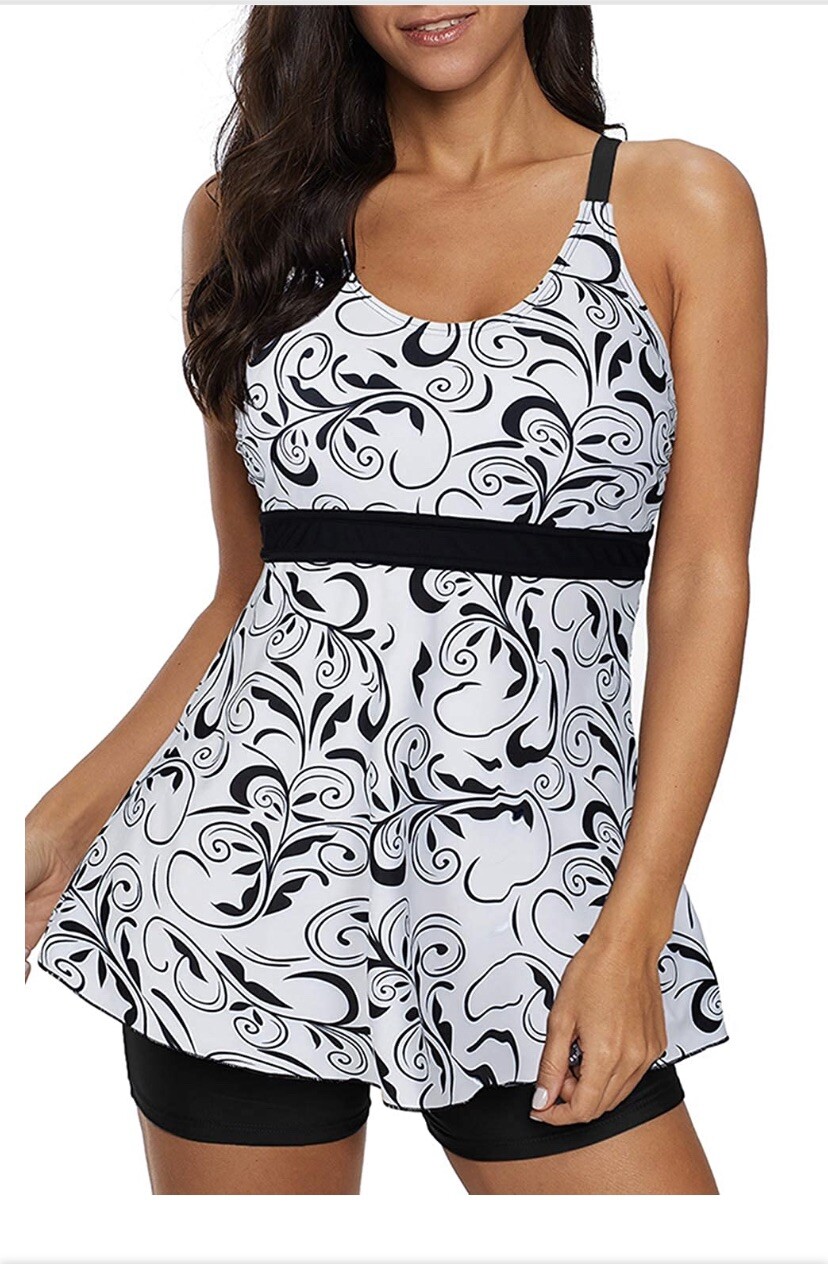 Strut your stuff in the Unbrand Women Retro Swimsuit in a sleek white color and size 3XL! This timeless one-piece features tummy control technology, ensuring a slimming and flattering fit while exuding a chic retro vibe. Embrace the beach with confidence and style in this must-have swimwear essential.
Boho Chic
Embrace the bohemian vibes with flowy skirts, embroidered blouses, and statement accessories. eBay offers an array of boho-inspired attire that will elevate your summer fashion game.
Barbara Gerwit Boho Chic Beach Tunic Dress, $24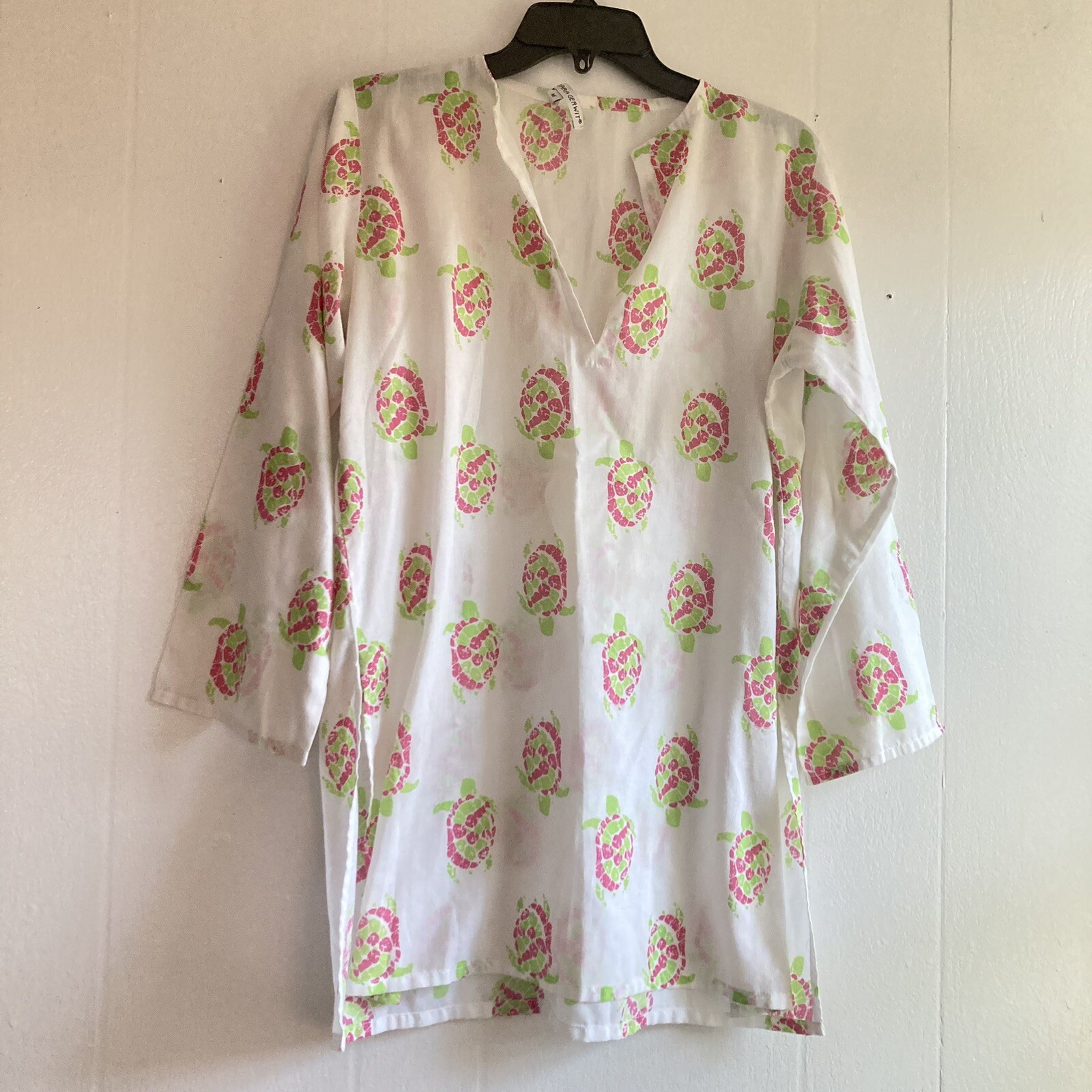 Take on the summer heat with Barbara Gerwit Beach Tunic Dress, the ultimate boho chic cover-up for your beach outings! Featuring a stunning Turtle Block Print, this tunic dress combines vibrant colors with intricate patterns, creating a stylish and unique summer ensemble. Stay effortlessly fashionable while enjoying the sun and sand in this must-have piece from Barbara Gerwit.
Stylish Footwear
Complete your summer look with trendy sandals, espadrilles, or sneakers from various brands available on eBay. Find the perfect pair to suit any occasion.
Dream Pairs Women Espadrilles Wedge Sandals, $15.99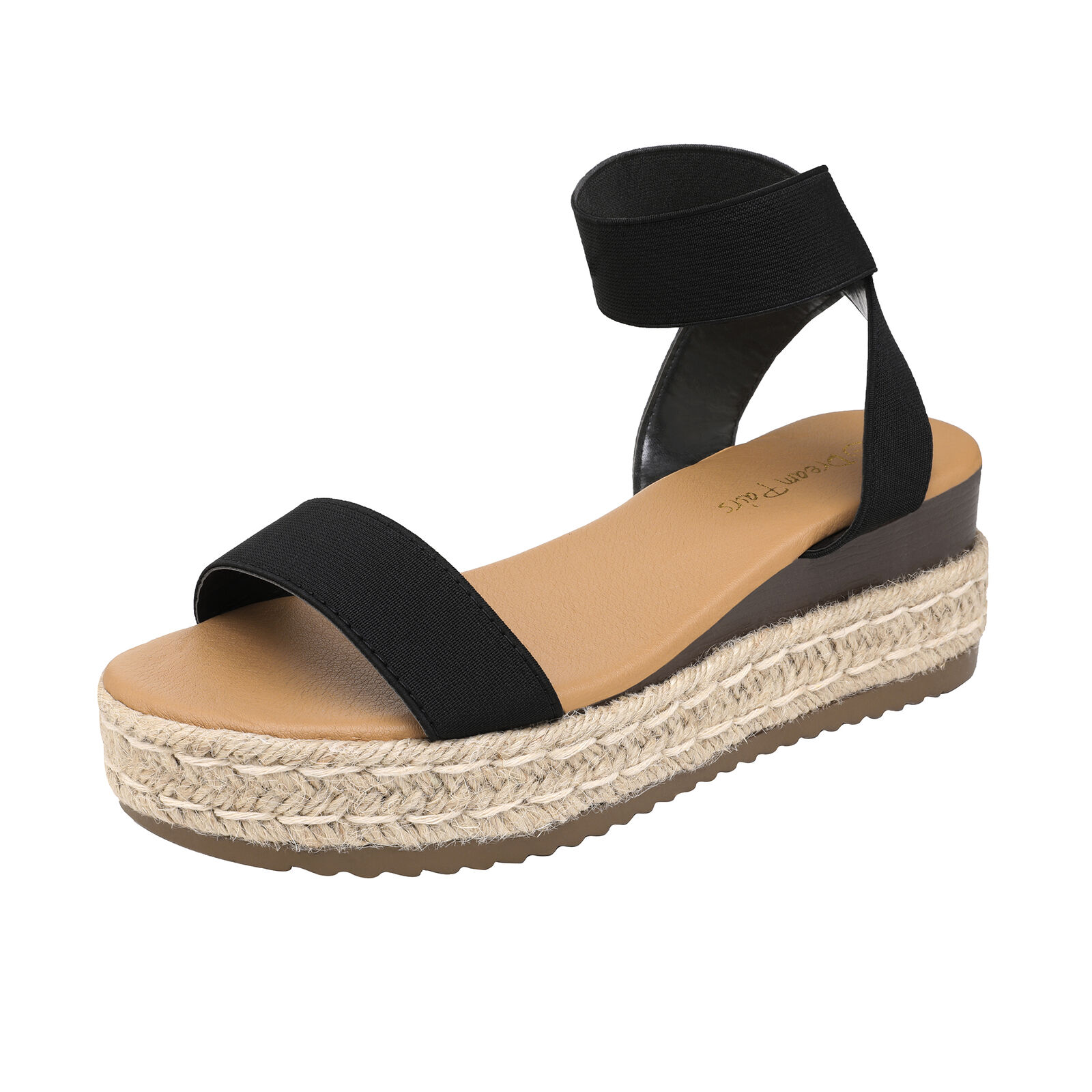 Introducing the Dream Pairs Women Espadrilles Wedge Sandals, the perfect combination of style and comfort for your summer wardrobe. These sandals feature an elastic ankle strap and an open-toe design, providing a secure fit and allowing your feet to breathe on hot summer days. The trendy espadrille wedge adds a touch of elegance, making these sandals versatile for both casual outings and more dressed-up occasions. Step into summer with confidence and style with the Dream Pairs Women Espadrilles Wedge Sandals.
Choose MyUS Shopping to Find the Best Summer Finds for Your Wardrobe
Don't let the summer heat dampen your style; take advantage of the trending summer sales on online retailers like Amazon, Walmart, and eBay through Shop Direct on MyUS Shopping. Whether you're looking for beachwear, casual essentials, or unique vintage pieces, these platforms have you covered. Remember to keep an eye out for discounts, compare prices, and read customer reviews to make informed decisions. Upgrade your summer wardrobe today and step out in style with the must-have attire you won't want to miss!
We always aim to bring our members the best shopping options available, but some of the products featured in this post may have purchase restrictions. Please visit the merchant's terms of sale, shipping guidelines, and terms and conditions to find more information.
More from the MyUS Shopping blog