Cute Girls' Dresses for All Occasions
Whether they're headed to a picnic, family photoshoot, or just a regular school day, your child will be dressed to impress—and feel great too!
MyUS Shopping has everything a fashionable kid needs. We've picked some great dress options for them below, but you can find lots more on Marketplace! Shop and have cute girl's dresses delivered straight to your door.
Short Sleeve Play Dress 2-Pack, $14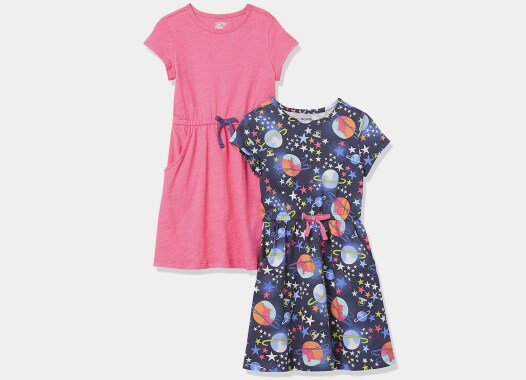 Why stick with one dress when you can have TWO in this set of 2 Short Sleeve Dresses? Your little ones will love to sport a solid pink or space dress for school and playdates. They're so lightweight and soft that they'll want to keep wearing them for days.
IZYJOY Toddler Baby Girl Summer Linen Dress, $17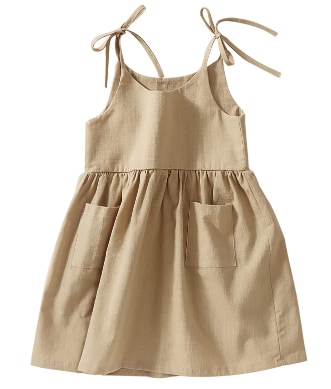 Add more elegance to your child's collection with this Cotton Linen Dress from IZYJOY. The stringed sleeves and beige neutral look provide an adorable look for any dressy occasion. It's an easy last-minute dress you can get for under $20!
Buffalo Check Twill Dress, $16
Your daughter will become the center of attention with this Buffalo Check Twill Dress. With two black bows around the waistline, a black and red checker pattern, and polyester taffeta, it's the most sophisticated and comfortable dress for your children. Save it for the next picture day or family gathering.
Simplee Kids Long-Sleeve Girls Dress, $30
If you're looking for a comfortable dress, we recommend this Long Sleeve Dress from Simplee Kids. It offers a cozy outfit without sacrificing style. Also, its long sleeves offer protection against hot and cold weather.
Disney Girls' 2-Pack Beauty and the Beast Belle Dresses, $23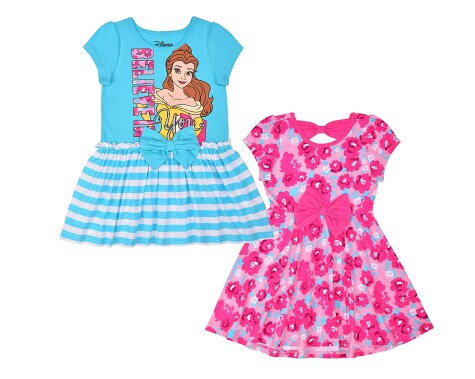 Step up your child's wardrobe game with Disney Beauty and the Beast Dresses that make adorable summer outfits for fun and play.
Simple Joys Long-Sleeve Dress 2-Pack $23.00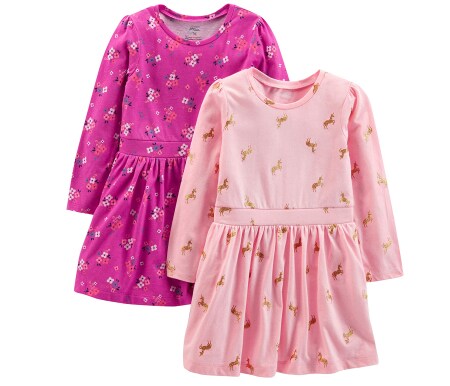 Simple Joys offers clothing items that are wonderful, affordable, and environmentally friendly. This pack of Cotton Dresses features organic cotton that's free of synthetic pesticides and fertilizers. They also contain premium fabrics for extra breathability and easy pullovers without tearing.
Toddler Baby Girl Sun Dress, $14.59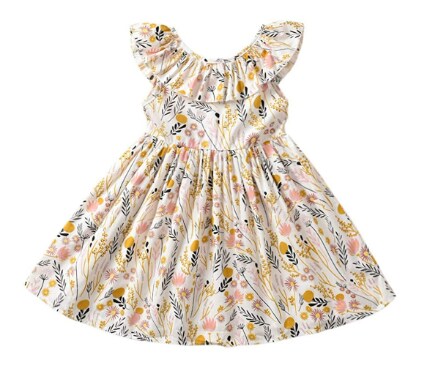 If you need a last-minute dress for toddlers or a gift for new families, shop this Wildflower Dress from Fioukiay. Pair it with the included shrug or with your child's favorite jackets for a classy or casual look.
Girls' Casual Maxi Floral Dress, $16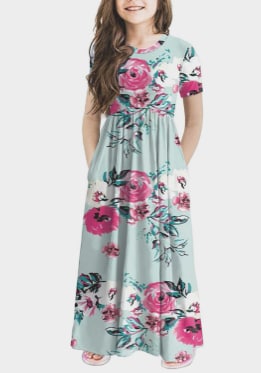 With delicate floral details and two side pockets, and casual style, this Girls' Maxi Dress makes any girl look like a princess. Its maxi styling will make your little girl feel confident wherever they go. Wear it to weddings, school dances, and other special occasions with friends and family.
Girls' Skater Dress 2-Pack, $18
Teach your children the importance of fashion with this Skater Dress 2-Pack from The Children's Place. They can wear these dresses for any school day or hang-out session. You'll also notice that each dress comes with ruffle detailing and cross-back detail upon observation. Both dresses are cute, adorable, and trendy for indoor and outdoor activities.
Shop elegant and fashionable dresses for your kids from our Marketplace, and have them delivered straight to your door with MyUS Shopping!
We always aim to bring our members the best shopping options available, but some of the products featured in this post may have purchase restrictions. To find more information, please visit the merchant's terms of sale, shipping guidelines and/or terms and conditions.
More from the MyUS Shopping blog