Sports Meet Spirit: CONCACAF Gold Cup Merchandise
One of the most prestigious tournaments in North and Central America has reached its thrilling semi-final stage! The CONCACAF Gold Cup is heating up, and the semifinals are here to set the stadiums ablaze!
As the top four teams (USA, Jamaica, Mexico, and Panama) battle it out for continental supremacy, it's time for fans to ignite their team spirit and show unwavering support.
Get ready to dive into a world of vibrant colors, electrifying energy, and exclusive merchandise that will make your heart race with anticipation.
With MyUS Shopping, you have access to everything you need to stand out in the crowd and be a part of the Gold Cup fervor.
Let's explore the must-have items that will take your excitement and fandom to a whole new level!
USA Merchandise
Soljer Stars and Stripes Jersey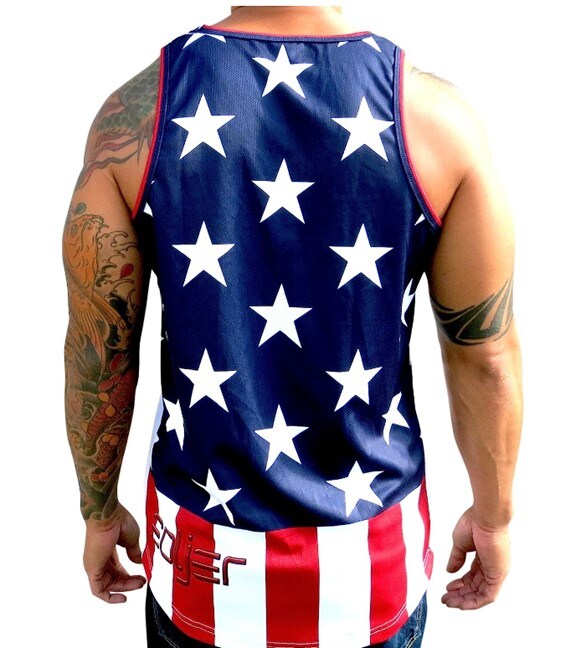 Embrace the patriotic fervor with a stylish sleeveless USA jersey featuring iconic stars and stripes. This sleek and comfortable jersey is not meant to make you stand out in the crowd but rather blend right in with those who share the same passion. And while it's not a traditional football jersey, it will definitely keep you cool during intense matches. Whether you're cheering from the stands or watching from home, this jersey is a must-have for every American.
Customer Review: "Fits my husband and looks very good on him. (He's not 5'2) like me, he got a size 2xl. He's 6"1 250lbs of yum. 😂" – Brittany Jones
"Red, White, and Blue" Scarf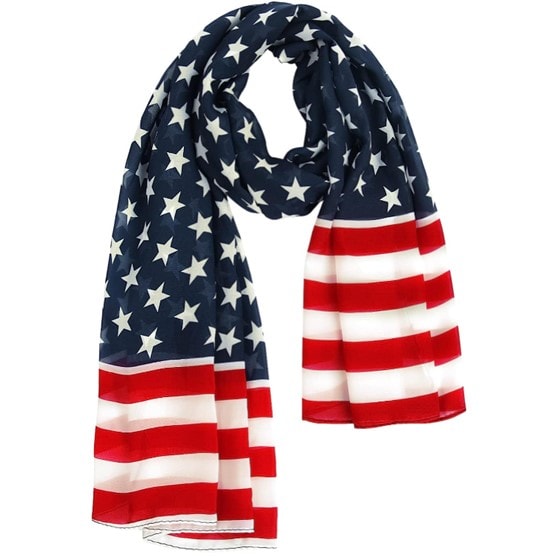 Scarfs are among every cup's top-selling merch, so it's only normal to expect it on our list.
Show your team loyalty with a vibrant American flag scarf. Made with premium-quality materials, this scarf will keep you looking cool (and collect those drops of sweat) while you cheer for the US team. Wave it high, be proud, and let everyone know you are a dedicated supporter!
Customer Review: "Nice size for a neck scarf. Lovely pastel colors that will match many outfits. Excellent fabric!" – etta
Panama Merchandise
Panama Snapback Cap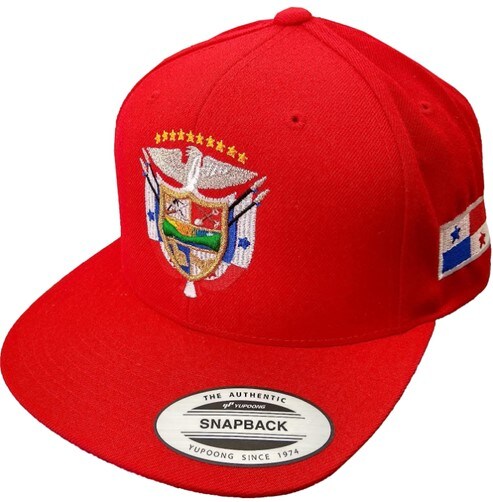 Rock the iconic Panama national team cap and let everyone know you're a proud supporter of "Los Canaleros." This stylish headgear features the national colors and the flag logo, making it the perfect accessory for any Panamanian soccer enthusiast. Wear it with pride and show your unwavering support during the Gold Cup and beyond!
Customer Review: "This hat fit perfectly on me and my daughter! We went to Panama and wore these to the Colon Parade and turned heads. Great material, and feels like great quality. I don't usually pay this much foe a hat, but it's worth every penny!" – Rozetta Marie
Panama Football Phone Case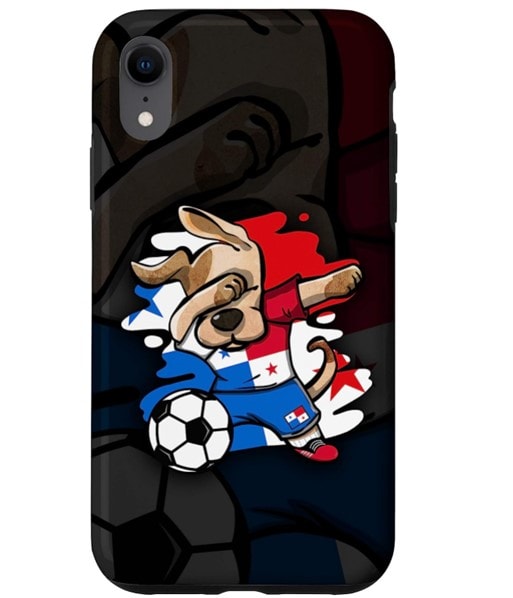 Protect your phone while flaunting your passion for Panamanian football with a custom Panama football phone case. Designed to fit various phone models, this durable case showcases an adorable dog dressed in national colors, ensuring your device looks as stylish as you. It's a fantastic way to combine your love for the sport and your favorite team!
Customer Review: "Came in a timely matter and happy with the quality. Nice that you can customize it." – Craig & Donna
Jamaica Merchandise
Reggae T-shirt
Come on. You knew this was gonna be on the list. How could it not be?
Go ahead and embrace the vibrant spirit of Jamaica with a Rastafarian lion t-shirt that captures the essence of the team's charisma. This comfortable and eye-catching shirt is designed with iconic Jamaican colors and is perfect for match days and casual outings. Wear it proudly and let your support for the "Reggae Boyz" shine!
Customer Review: "My son loves this shirt and it looks great on him. The colors and design are beautiful. He is 6'2", 155 lbs and the medium fits well." – Beach Echo

Buy It Now
Jamaican Flag Beach Towel
When we think of Jamaica, we think of endless days by the Caribbean Sea. So if you're planning a beach getaway, show off your Jamaican pride with a Jamaican flag beach towel. Made from soft and absorbent materials, this towel represents your love for the team and adds a touch of tropical flair to your beach outings. Lounge by the water in-between matches or while cheering for the Jamaican national team from your favorite beach bar!
Customer Review: "Gave as a gift to my Grandson who is serving his 1st duty station for the Army, in Hawaii. He loved it, a little reminder of home." – Amazon Customer.
Mexico Merchandise
ACACIA Mexico World Soccer Ball
Mexican fans live for their soccer, so if you happen to be one of them, you can unleash your skills on the field with a high-quality Mexico national team soccer ball. This lightweight-yet-sturdy ball features the iconic three colors (red, white, and green) and is built for durability and superior performance. Whether you're playing in a local league and dreaming big or just having a kickabout with friends, this ball is a perfect companion for every Mexican soccer aficionado.
Customer Review: "Durable and has withstood a couple of months of 4th graders playing soccer for 20 minute recess." – Brandon.
Lucha Libre Masks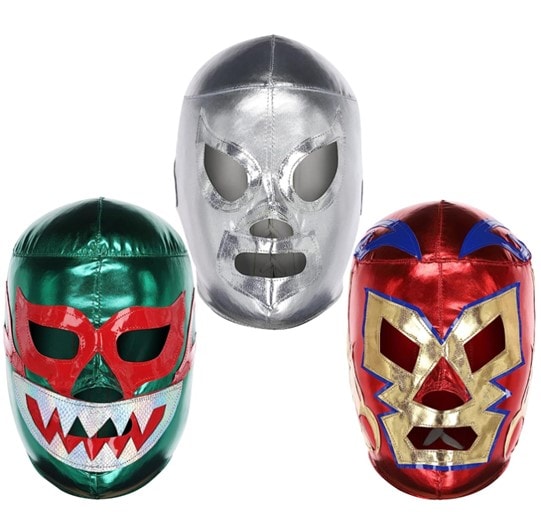 If you're into the culture, you know that Mexican Lucha Libre masks are sacred items for the locals, specifically those involved in the wrestling culture. Even though we're talking soccer here, you can choose to stand out and pay homage to Mexico with a Lucha Libre mask adorned with the national team's colors. This unique and eye-catching accessory is a fantastic way to highlight your Mexican pride in a bold and playful manner. It's a simple and worthy investment that you can wear to matches and costume parties or simply display at home as a unique conversation starter!
Customer Review: "These masks were better than expected for the price. Ordered them for the World Cup and they fit me perfect!" – Oscar.
To sum things up, the CONCACAF Gold Cup is an opportunity to witness thrilling soccer matches and demonstrate your unwavering support for your favorite teams. With an array of exciting merchandise available on MyUS Shopping, fans can gear up and proudly display their team loyalty.
From jerseys and hats to scarves and phone cases, there's something for everyone to celebrate the spirit of competition. So, do your team's colors the honor, get ready to cheer, and let your merchandise speak volumes about your passion for this beautiful game!
We always aim to bring our members the best shopping options available, but some of the products featured in this post may have purchase restrictions. Please visit the merchant's terms of sale, shipping guidelines, and terms and conditions to find more information.
More from the MyUS Shopping blog