Celebrate International Women's Day with MyUS Shopping
"I am a woman. Phenomenally. Phenomenal woman. That's me." - Maya Angelou.
As we celebrate this year's International Women's Day, 8 March, with all around the world, We'd love to showcase some women-owned businesses that you can support too. Each brand has its origin story that reminds us that a diverse, equitable, and inclusive world is possible for all of us. The topic of this year's International Women's Day is #BreakTheBias and it encourages us for a varied and equal society free of stereotypes and discrimination.
This year, take a look at how these thoughtful brands were founded and some of the best-selling products they have created. Each brand below aims to contribute to a sustainable world, aware of the differences that make us a harmonious unity.
We support an equal world for all genders. Break the bias today and support women-owned businesses—and with MyUS Shopping, it's easy to do! Take advantage of our one-cart checkout while you shop all these different stores and brands to shop and ship to the US with ease.
Hereafter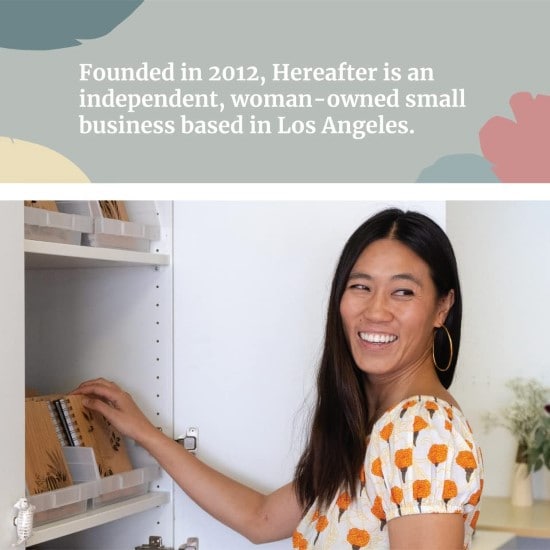 Yvonne Leung created Hereafter in 2012 starting with a single wooden greeting card. After a decade of challenges, hard work, and self-discovery, now the company features bestselling products on Amazon and inspires love and connection to its customers. Their wooden products are sustainably forested and encourage thoughtful gifts that mean to last.
Succulent Wood Journal $29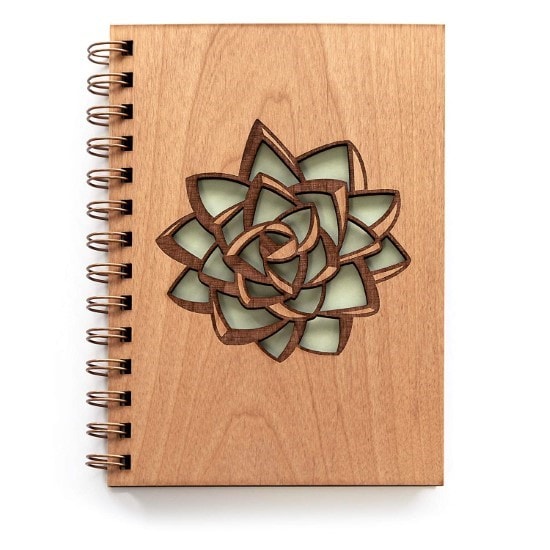 Each journal that Hereafter creates is made from certified sustainable American wood. This journal comes with 160 unlined pages, a laser-cut succulent design on the front cover, and leatherette back cover. Store your biggest dreams, reflections, and memories for the future.
"Very pretty high-quality journal! The wood was smooth and the design was clean and flawless. The pages on the inside were not lined which is what I was hoping for. The back cover is not wood but the plastic of some sort. Overall, it seems pretty and relatively sturdy. My friend enjoyed it as her Christmas gift," comments an Amazon Customer.
#CultureTags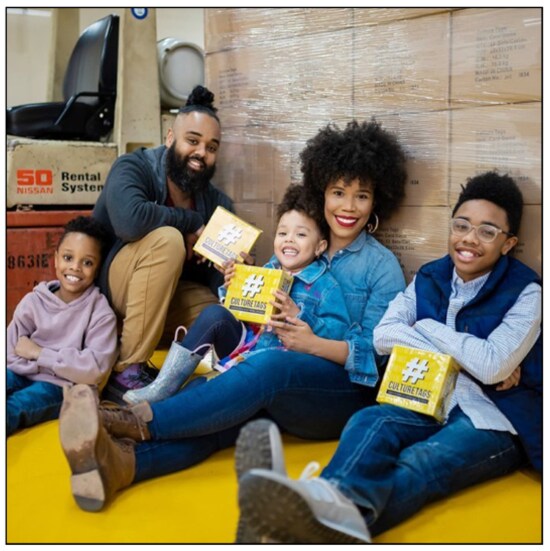 Before designing her bestselling game CultureTags, Eunique Jones was known as a social activist who believed in "the power of people, purpose, laughter, chocolate and the relentless pursuit of dreams". After a successful Kickstarter campaign, CultureTags was born to celebrate culture, community, and shared experiences.
#CultureTags Party Game $22.40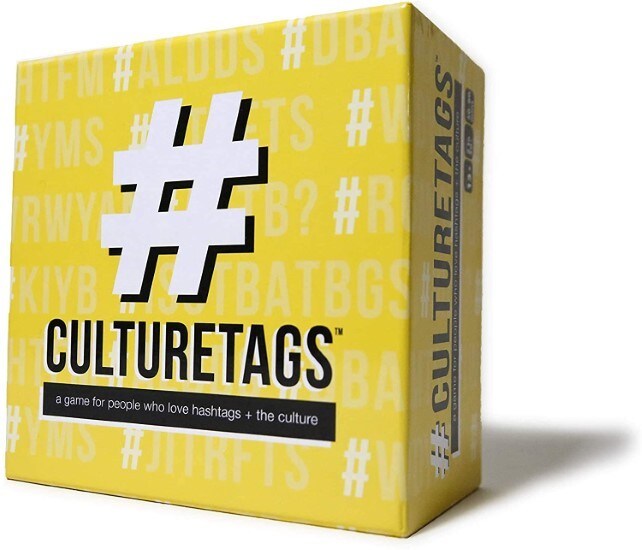 #CultureTags is a family-friendly party game for people who want to challenge their knowledge of the culture. With popular and not-so-popular hashtags, this game offers limitless fun for everyone. The game comes with 350 cards in seven categories and a sand timer!
"My friends and family loved the game! Some were really hard to guess but it really comes down to the one giving clues about it. We altered the rules to fit our needs but a great game nonetheless! If there are expansions, I'll definitely look into buying!" says Jed R.
Final.
Emma Rose Cohen, the creator of Final., found her passion in sustainability during college. While walking around campus, she felt as though she was drowning in a sea of single-use plastics⁠—solo cups, straws, and water bottles. FinalStraw launched on Kickstarter in April 2018 intending to raise $12,500. In a matter of weeks, the campaign raised $1.89 million. Since launching, FinalStraw has prevented approximately 300 million single-use straws from entering the environment.
FinalSpork Reusable Metal Spork with Travel Case $33.95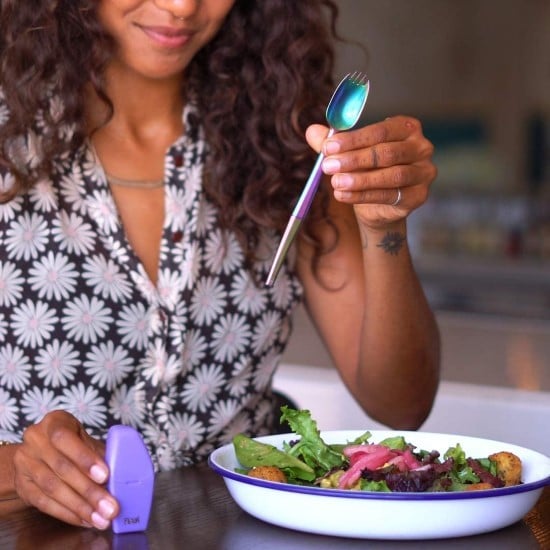 As we are trying to find smart and sustainable alternatives to plastic, Final. has a great idea. FinalSpork is the easy, eco-friendly solution to mealtimes wherever you are, thanks to its pocket-size mobility. It easily self-assembles and disassembles and is built to last a lifetime. This TSA-friendly spork is ideal for travel, office or school lunches, food truck events, and even camping.
"Use this for work very nice and useful product had to watch a YouTube video to figure out how to fold it back together so I could place it back into the container but luckily there was one available so 10/10," comments Myra.
1818 Farms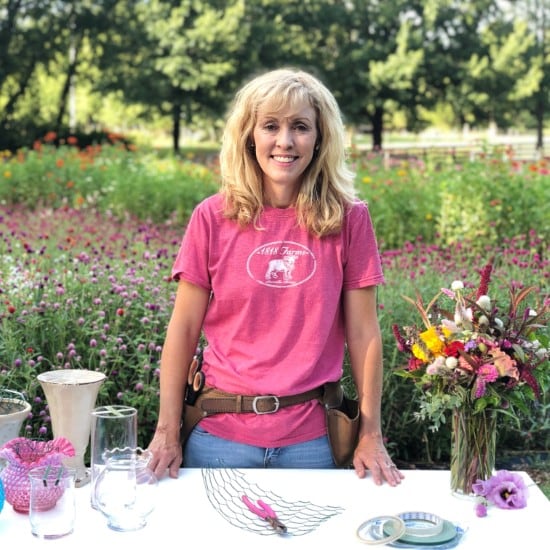 Natasha McCrary, the creator of 1818 started this business in 2011 when her eight-year-old child fell in love with a sheep that they met during a petting farm. Wanting to teach her kids the value of self-sustaining, she dreamed big and developed the ideal farm project that after a decade has become a successful and respected business. 1818 Farms creates bath and beauty products that are all handmade and hand-packaged. In 2019, Natasha McCrary's hard work was recognized with 1818 Farms winning Amazon's United States Woman-Owned Small Business of the Year.
1818 Farms Shea Crème $24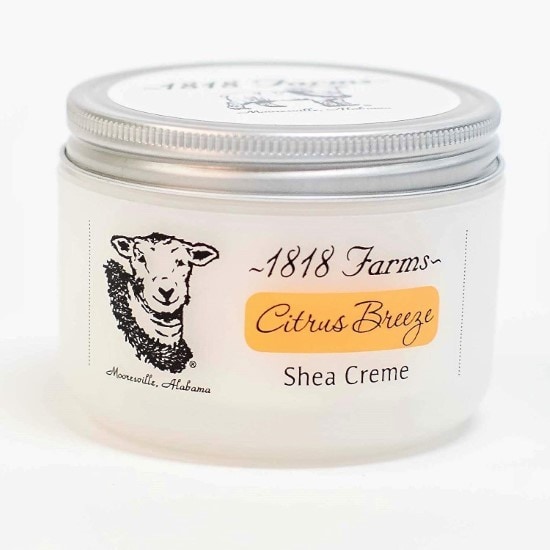 Besides being 1818 Farms' best-selling Product, this handmade and natural shea crème is available in eight scents: citrus breeze, fresh melons, green pastures, lavender, southern tea, sunny days, sweet sandalwood, or an unscented option.
Katherine K. Carlisle states: "I have been looking for a cream that would actually make a difference in my thirsty aging skin --- primarily my legs, feet, and hands. I'm 54 and have tried everything from Sephora, ULTA, and even my dermatologist. On a recent trip to Castle Rock, CO I picked up some at their marketplace called the Barn. I got the Green Pastures scent. I can't stop putting it on. It feels divine and it's light and fluffy-- the texture of marshmallow cream. It melts into my skin and it hydrates. I have longer than any $50 cream I've used. So happy to find this on Amazon! I am a customer for life."
KarmaLit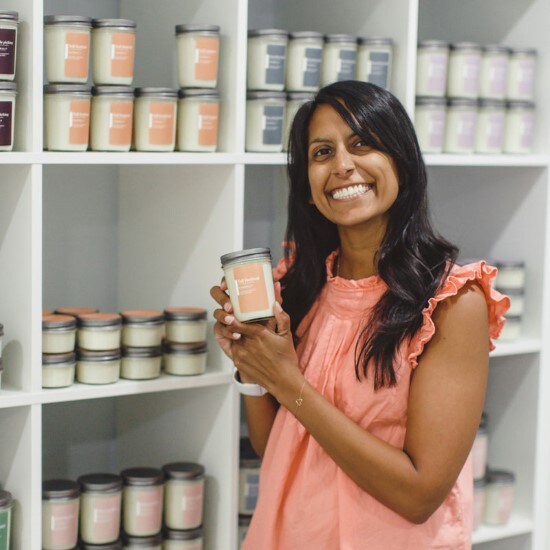 Sejal Parag was already aware of her environmental impact when she was contemplating starting an eco-friendly candle company. KarmaLit was formed as a result of these thoughts. The company's goal is to make candles from sustainable resources and components sourced responsibly. The wax is collected from soybeans farmed all year by American farmers, making it renewable and sustainable. In addition to creating beautiful candles, Sejal and her team founded the Smell Good Do Good project as a means to stand for something bigger, enable learning, and have an influence that extends beyond the transitory nature of their product.
Favorite Hoodie Soy Candle $22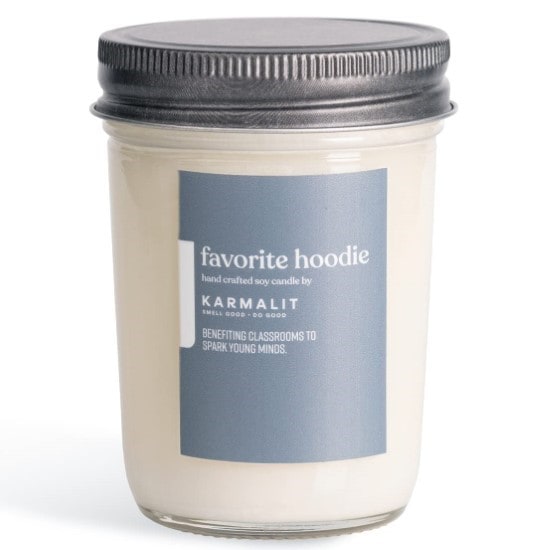 Your favorite hoodie has a smell. A great smell that will now fill your room in full coziness. With a great neutral aroma, this scented candle has just the right amount of strong notes and will spark wonderful memories.
"This candle is AH-mazing! This is the first candle I've purchased from this company and the scent is absolutely lovely! It's not too overpowering and has a hint of something sweet perhaps vanilla. Even my fiancé commented on how much he likes the scent, so I'd say that's a win! Can't wait to try some of the other scents from KarmaLit," says Ruch in her five-star review.
Stand Steady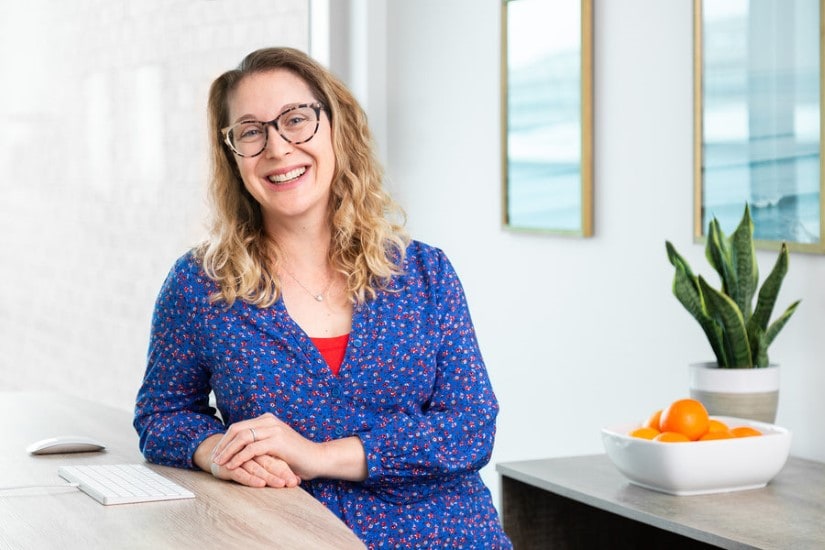 In 2012, Day Martin suffered a minor car accident which made her feel back pain and discomfort when sitting at work all day. As a natural inventor, she started to look for ways to help alleviate the pain. What started with several cardboard boxes to make a standing desk now has grown into a serious desk company. Stand Steady is in business for a decade, creating valuable solutions for the workplace.
Stand Steady Tranzendesk $249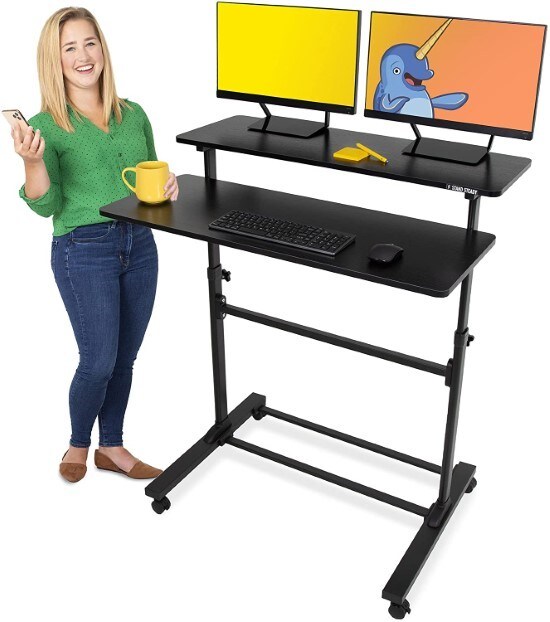 The Stand Steady Tranzendesk is designed to move with you. Simply adjust the height and decide whether you will sit or stand. The mobile desk is perfect for schools, offices, warehouses, and your home.
Librarylizzie comments, "I ordered since now I am working for home for what appears to be a lengthy amount of time and was getting back and neck pain from sitting all day. I chose this desk in particular because of the height, the wheels (mobility), and size (can easily fit through doors ). When I do return to work I can simply bring this and will have the option to sit or stand at work. It was easy to assemble, I did it in 45 minutes, and it is sturdy and as tall as advertised. I have wheeled it into several rooms in my house without a problem. Since I've put all my stuff on it, I can simply lower it to be a sitting desk as well now."
PiperWai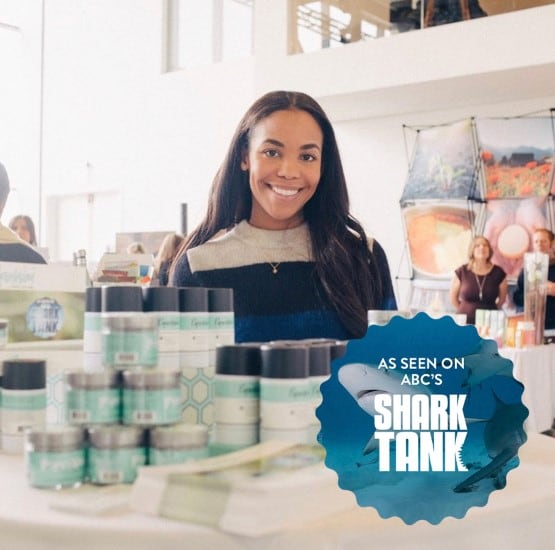 The journey for the founders of PiperWai began in 2014 while they were purging their bathroom cabinets of conventional toxic beauty and personal care products, and they were challenged by replacing the antiperspirant with a natural and effective product. So, they took the matter into their own hands and decided to create their own formula. PiperWai is revolutionizing daily hygiene essentials, beginning with the first natural deodorant that uses activated charcoal to eliminate odor and absorb moisture. PiperWai products are cruelty-free, vegan, and free of common pollutants and hazardous substances that affect the environment and our bodies.
PiperWai Natural Deodorant for Women & Men $20.99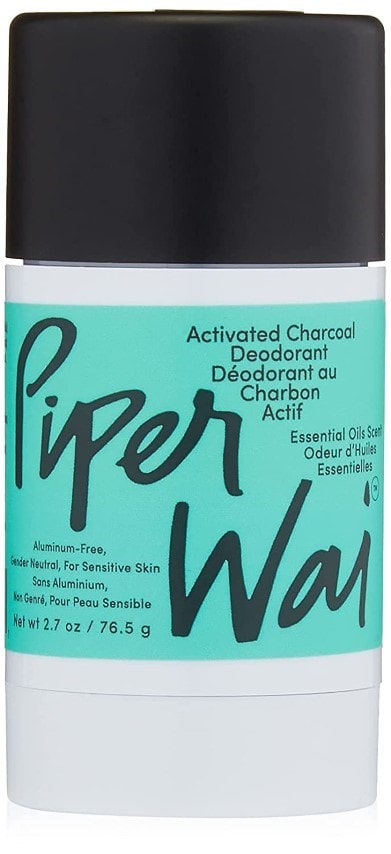 Finally, a deodorant that protects against odor for a long time without inconveniences! The Scented Natural Deodorant Stick is made with natural components that melt into your armpits, absorb moisture, and protect you from odor for up to 24 hours. This natural deodorant rubs in clear melts into your skin, won't stain your clothes, and best of all, it will keep you feeling fresh all day!
"Exactly what you'd think it is, a deodorant style stick made of Piper Wei's deodorant. It is NOT too greasy like some reviews noted and require only a medium pressure swipe to be applied. Yes, you do have to rub it in a little but you can accomplish that by putting your arm down and moving it back and forth using the friction of your pit," comments Miss Isobel Devi. "No need to get your hands dirty, pick a product out from under your fingernails or have a spatula available every time you want to use it. It also has a threaded top so it will stay on securely if you want to toss it in a bag," she adds.
What are your favorite women-owned brands? Share how you're celebrating and supporting women this month with us!
Shop and ship your favorite US brands with MyUS Shopping for a single checkout from all your favorite US stores.

We always aim to bring our members the best shopping options available, but some of the products featured in this post may have purchase restrictions. To find more information, please visit the merchant's terms of sale, shipping guidelines and/or terms and conditions.
More from the MyUS Shopping blog