Back to School Essentials for 2022
Back-to-school time is approaching and it's high time to start preparing for the new school year. There are many things you need to do before you or your young ones head back there, and it's very normal to feel overwhelmed, lost, and lazy.
However, the best thing that you can do is start early so that there are no surprises when it comes time to pack up your bags and head off.
Whether your kids are going to 6th grade this September or it is you who will be going off to college for the first time, years after graduating high school, we will look at some of the back-to-school supplies that you might want to consider buying.
Googly Monster Pencil Pouch, $6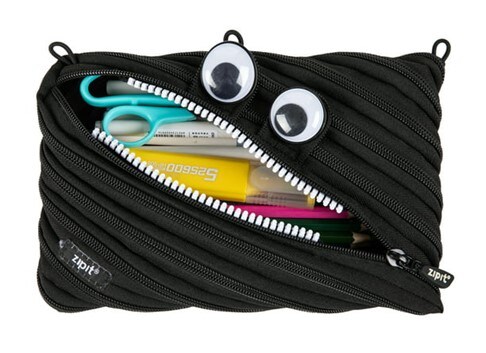 School can be very stressful at times, and sometimes we just need something silly to look at to feel better for a minute and remind ourselves not to take things to heart. This is where products like a pencil pouch with googly eyes and a zipper smile might come in handy.
This is a 9"x0.8"x6" pouch that has enough space for all of your school supplies, and then some more. Another plus side is that it's machine washable and it cleans easily, so you don't have to worry about marker or corrector stains.
"Got this while back to school shopping for my high schooler. We were both highly entertained by the eyes and zipper teeth, and the fact that it unzips ALL way around." – hmcg
Notebooks (a lot of them), $9+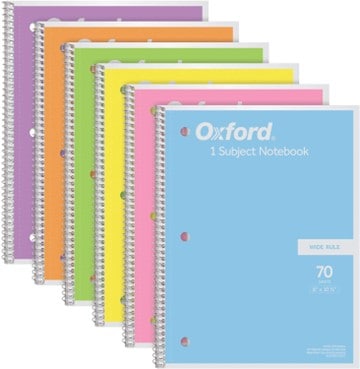 This is a no-brainer when it comes to school supplies, but with the economic downfall, everything has become more expensive, so we recommend shopping in bulks for things that are as disposable as notebooks are. Luckily, quality notebooks don't have to be expensive, and these 6 pastels, 70-sheet Oxford notebooks with spirals are here to prove it. Their thick, double-sided sheets are smudge resistant and absorb markers really well, so your notes will look impeccable for a little over a dollar per notebook.
"I spent less than I would have driving to town to find what I wanted, and likely going to multiple stores. These are much nicer and sturdier than the ones they sell at the big box store. Pretty colors." – Faux Green Thumb
Two-Pocket Folders, $12

Sometimes, it can be difficult to arrange documents that aren't in a folder, especially when you have a ton of study materials. Avery's two-pocket folders can help you keep your paperwork neat and secure. The 8" x 11 1/2" document folder is made of textured paper and has two inside pockets for holding a range of papers, such as study materials, class notes, homework assignments, plans, brochures, and more. Now imagine what you can do with all 25 of them.
Each pocket can hold up to 20 sheets of paper, which means you'll be able to carry 40 pieces of paper with you in one single folder. Talk about saving space!
"Very sturdy and worth the money. Definitely a great deal." – Mark
Nike Brasilia Kids' Printed Backpack, $35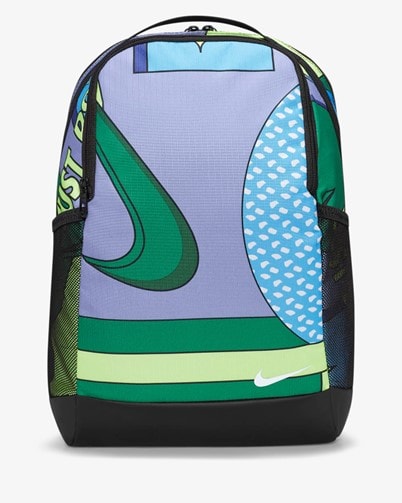 If we're being honest, they aren't a yearly necessity, but it sure doesn't hurt to put them on the list for those looking for a quality backpack.
There are a few things to consider when shopping for a backpack:
a) Does it have good back support?
b) Is it lightweight?
c) Is it worth the money?
Nike's Brasilia printed backpack checks all three boxes, and it also comes with two big side pouches so you or your kid can have your water bottle or other essentials within reach.
"What a retro-looking and fun backpack! My 11 yo loves it. The material feels nice and waterproof, which is great for when you have a vibrant boy!" – Clementine S
Crayola Washable Markers, $33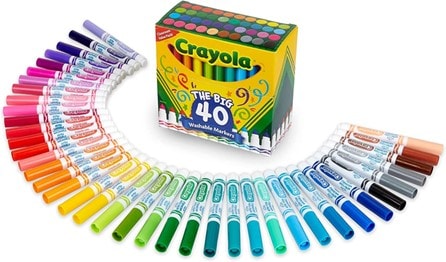 Whether your little one is a messy artist or you're a clumsy note-taker, Crayola's washable markers will make everything easier. They come in staggering 40 or 64 colors, so you can really get creative. The best part is that you can easily wash them off your clothes, furniture, hands, and even walls (phew!). There will be no more angry and desperate outbursts with these safe and non-toxic markers in your house.
"Bought these for hand-lettering practice and they are really good for it. Wide range of colors. Great value for money. Highly recommended!" – Marilla Rodrigues
Katie Daisy Wild Flower Magic Planner, $13.50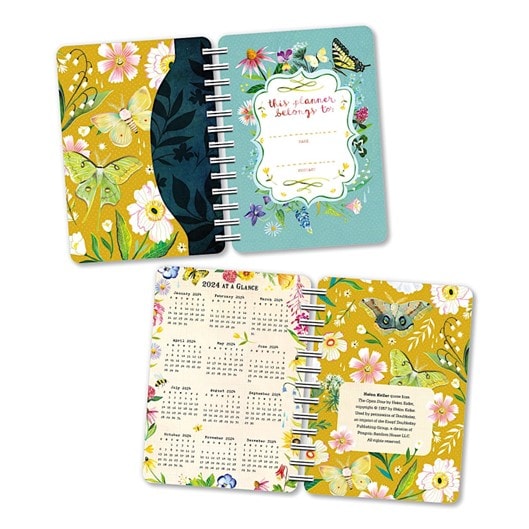 School and university require a lot of planning. One can easily get lost in the sea of regular classes, practices, extracurricular activities, and hobbies, so you might want to look into a personal yearly planner. You've probably seen a ton of them online and thought how life would be so much easier if you could jot everything down and stay in charge of your time.
Now you can! This gorgeous, best-selling planner will last you until December 2023, and you'll enjoy each carefully-crafted page of it!
On a side note, Amber Lotus Publishing uses some of the money to plant trees and help against carbon emissions, so you'll also be contributing to a good cause!
"Just received this today and can't stop turning through the beautiful pages. The format is perfect with a page for each month, daily pages, a space for notes, and a "grateful for" page. Nice pocket on the back of the front cover and a few pages for birthdays and contact information. Starts with August 2022 and ends with December 2023. Just gorgeous!" – Angela Windham
Ballpoint Stick Pens, $2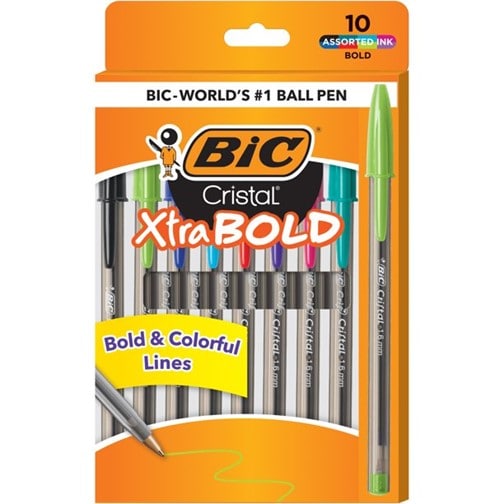 Obvious but necessary. Pens are another disposable necessity, so it's a smart idea to shop in bulks and opt for the most cost-effective option. BiC's ballpoint stick pens are a perfect example of a product that offers quality and quantity at a great price. Their extra bold pens come in a pack of 10 and in different colors, so you can easily buy 5 packs for less than $10 and be set for the upcoming school year. Shop smart, not hard!
"Love the price and quality! Strong color and smooth rolling pen. Sealed great, tips covered." – Crystal
What is your must-buy for this school year? We'd love to read your answers and recommendations on our Facebook, Instagram, or Twitter page.
Shop your favorites using the MyUS Shopping browser extension today. Purchase from your favorite US stores and ship your orders worldwide!
More from the MyUS Shopping blog