Holiday Gift Guide for Gamers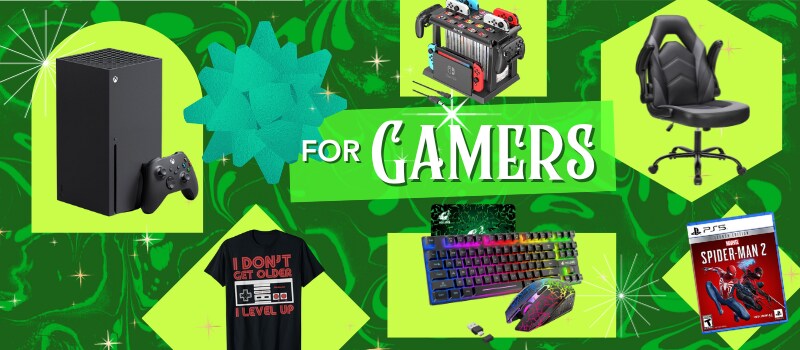 The holiday season is upon us, and it's the perfect time to spread joy and make your favorite gamers' dreams come true. Whether they're console aficionados or PC enthusiasts, finding the perfect gift can be a daunting task. Fear not, because we've compiled a comprehensive holiday gift guide for gamers, organized by console, and we'll even throw in some hot game recommendations. Plus, we'll show you how MyUS Shopping can help international shoppers easily get these fantastic gifts to their doorstep, no matter where they are.
Nintendo Switch Enthusiasts
Nintendo Switch Console: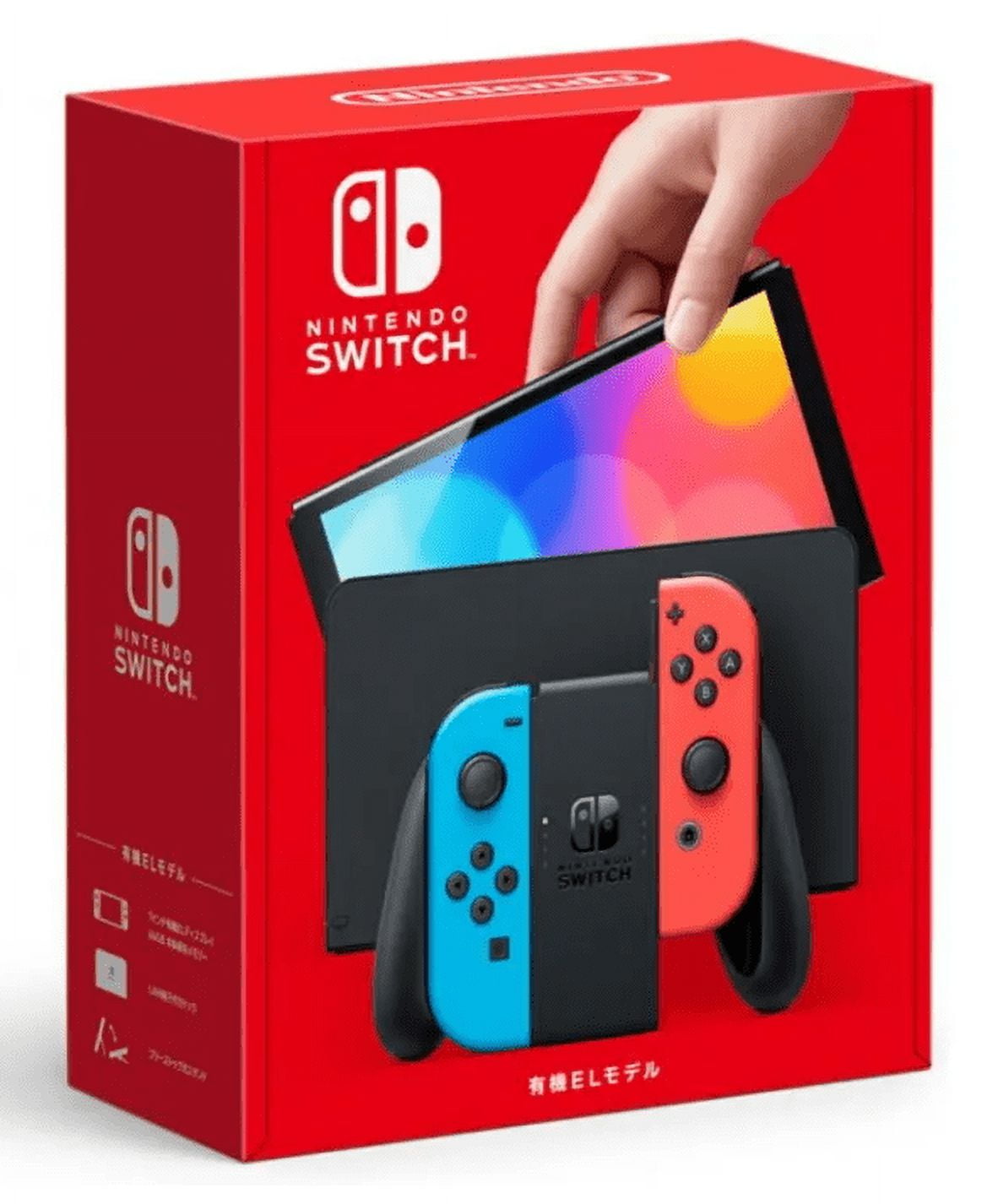 If they don't already have one, consider gifting the latest Nintendo Switch. Experience gaming like never before with the Nintendo Switch OLED Model in Neon Red and Neon Blue Joy-Con colors. Enjoy stunning visuals and vibrant colors on the OLED screen, and immerse yourself in the latest Nintendo titles. This upgraded console is the perfect gift for any Nintendo enthusiast this holiday season.
Nintendo Switch Games:
Embark on an epic journey through the enchanting world of Hyrule with this iconic action-adventure game. Join Link on his quest to uncover the secrets of Tears of the Kingdom and restore peace to the land. Purchase The Legend of Zelda: Tears of the Kingdom Standard Edition (Nintendo Switch) for the gamer in your life.
Accessories:
Get the gamer in your life the Kytok Switch Games Organizer Station – the ultimate gift for Nintendo Switch enthusiasts. This sleek black organizer not only stores games, the TV dock, Pro Controller, and various accessories but also features a controller charger to keep those OLED Joycons ready for action. It's the perfect addition to any Nintendo Switch setup, ensuring a clutter-free and fully charged gaming experience.
Gaming Merchandise:
The Nintendo Level Up SNES Controller Classic Fit T-Shirt in sleek black is the ultimate gift for retro gamers. Featuring an iconic SNES controller design, this adult-sized tee with a comfortable round neck is perfect for reliving the golden era of gaming. It's a stylish and nostalgic addition to any gamer's wardrobe.
PlayStation Aficionados
PlayStation 5 Console:
If your budget allows, the latest PS5 will be a cherished gift. Elevate your holiday gifting with the PlayStation PS5™ Console – Call of Duty® Modern Warfare® II Bundle. This bundle includes the highly sought-after PS5 console and the gripping and action-packed Call of Duty® Modern Warfare® II game, making it the ultimate gift for any gaming enthusiast. Unleash the power of next-gen gaming with cutting-edge technology and immerse yourself in the thrilling world of modern warfare.
PlayStation Games:
Experience the exhilarating world of MARVEL'S SPIDER-MAN 2 on the powerful PS5 Launch Edition. Swing through the streets of New York as Spider-Man and Venom in this epic sequel, with stunning graphics, thrilling gameplay, and an immersive open-world adventure that will leave gamers of all ages spellbound.
DualSense Wireless Controller:
Elevate your gaming experience with this stunning and ergonomically designed DualSense Controller. Its eye-catching Galactic Purple finish not only adds a touch of style to your setup but also offers advanced haptic feedback and adaptive triggers, ensuring every gaming session is immersive and extraordinary. Perfect for PlayStation enthusiasts looking to level up their gaming gear.
PlayStation VR:
Experience gaming like never before with the PlayStation VR Headset + Camera Bundle! Dive into immersive virtual worlds and enjoy breathtaking adventures with this high-quality VR headset. This renewed bundle, though discontinued, offers a budget-friendly way to bring the excitement of virtual reality to your PlayStation gaming setup
Xbox Enthusiasts
Xbox Series X Console:
If they're an Xbox fan, they'll love the next-gen power of the Series X. Experience the power of next-gen gaming with this meticulously refurbished console - the Xbox Series X 1TB Black, offering incredible performance and a vast library of games to keep them entertained for hours on end. Elevate their gaming experience this holiday season with the gift of renewed excellence.
Xbox Games:
Experience the magic of Hogwarts like never before with "Hogwarts Legacy" for Xbox Series X. This EU import region-free version allows international gamers to embark on an enchanting adventure in the wizarding world with all the captivating features of the English edition. Immerse yourself in the spellbinding universe of Harry Potter and create your own magical destiny.
Xbox Wireless Controller:
The Xbox Core Wireless Controller in Shock Blue is the ultimate gift for Xbox enthusiasts, compatible with Xbox Series X|S, Xbox One, and Windows devices. With its stunning blue design, responsive controls, and seamless wireless connectivity, it enhances gaming experiences, making it the perfect holiday present for any Xbox gamer.
Xbox Game Drive:
The Seagate Game Drive for Xbox 2TB is the perfect gift for Xbox enthusiasts. With a sleek black design accented by a built-in green LED bar, this Xbox Certified external hard drive not only expands storage but also adds a stylish touch to any gaming setup. With the added security of 3-year Rescue Services, it's the ideal solution for storing and backing up your favorite Xbox games.
PC Gamers
Gaming Peripherals:
Elevate your gaming experience with the Wireless Gaming Keyboard and Mouse Combo in sleek black. This high-performance duo boasts an 87-key mechanical-feel keyboard with rainbow LED backlighting and a rechargeable 3800mAh battery, paired with an anti-ghosting, waterproof RGB mouse for a seamless and immersive gaming experience. Perfect for PC gamers, this combo ensures precision, style, and comfort.
Graphics Card:
The XFX Speedster SWFT 210 Radeon RX 6600 CORE Gaming Graphics Card is a powerhouse for gamers seeking high-performance visuals. With 8GB of GDDR6 memory, AMD RDNA 2 architecture, and multiple display ports, this graphics card ensures smooth and immersive gaming experiences on your PC. Upgrade your gaming rig and elevate your gameplay with this exceptional graphics card.
RGB Lighting:
Elevate your gaming and home entertainment experience with KEXU LED Lights for TV. These 9.84ft USB LED strip lights are designed to fit 22-65 inch TVs, offering vibrant RGB lighting with music sync capabilities via a convenient app control. Transform your gaming room or bedroom into a captivating, immersive space with customizable, dynamic lighting.
Gaming Chair:
Elevate your gaming or work-from-home experience with a Gaming Chair in sleek Grey. Crafted for both comfort and style, this ergonomic office chair with adjustable features and flip-up armrests ensures you'll stay comfortably immersed in your gaming world or focused on your tasks while adding a touch of sophistication to your setup.
How Does MyUS Shopping Work?
Shop your favorite US stores, even if they don't ship to your country. MyUS Shopping handles all international shipping to over 200 countries. So all you have to do is start shopping.
Step 1: Start Shopping (There are three ways to do it!)
Search Bar - Type a keyword to search top US Stores like Amazon, Walmart, and more!
Shop Now - Click the "Shop Now" menu to browse your favorite US stores by category.
Copy & Paste - Paste a product URL from any US store and let our Buying Assistant purchase it for you!
Step 2: Add to Cart
Add items from different stores to your MyUS Shopping cart and pay for international shipping at checkout.
Step 3: Bundle Your Goods
We bundle your items into one shipment, and you save BIG on shipping costs.
Step 4: Wait for Your Items to Arrive
Your purchases are delivered to your doorstep just about anywhere in the world!
Get your goods fast and worry-free, thanks to our premier service and long-term partnerships with DHL, FedEx, UPS, and USPS.
We always aim to bring our members the best shopping options available, but some of the products featured in this post may have purchase restrictions. Please visit the merchant's terms of sale, shipping guidelines, and terms and conditions to find more information.