The Most Anticipated Gifts of the Year!
Looking for the perfect gifts for everyone on your holiday gift list?
We've rounded up the most anticipated gifts of the holiday season to make shopping quick and easy. Find the gifts they're secretly hoping for, and purchase them all with MyUS Shopping!
12. L.O.L Surprise 'Bigger Surprise' $90
With over 60 new never-before-seen surprises, all with exclusive dolls and the cutest accessories ever, L.O.L Surprise's 'Bigger Surprise' will be one of the hottest gifts of the 2018 holiday season. Get it now, it will very likely sell out quick! Buy L.O.L Surprise 'Bigger Surprise' from Amazon here.
11. Fingerlings Untamed Dinosaur Raptors $15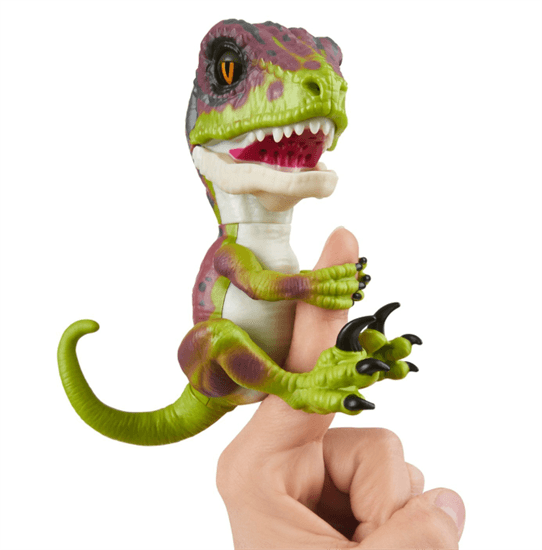 Last year, it was all about Fingerlings monkeys. This year, the dinosaurs, or 'Untamed Raptors' take over. Cute and ferocious all at the same time, they interact, learn to talk and roar, and appeal to both boys and girls, making them an easy gift choice. Buy Fingerlings Raptors here.
10. HatchiBabies $60
The Hatchimals craze continues this year with their latest offering called 'HatchiBabies.' That's right, baby Hatchimals! For an added level of anticipation, you won't know if it's a boy or a girl until they hatch! Order yours here from Amazon while you can.
9. Fugglers $18
If your kids are over the Hatchimals and L.O.L. surprise phase, they're likely to love a Fugglers stuffed animal. Fugglers (or Funny Ugly Monsters) are a little creepy, very odd, and said to be on track as one of the surprise hits of the 2018 season. Choose from several monsters here.
8. Harry Potter Hogwarts Express LEGO Kit $64
Every Harry Potter fan will love this new 801 piece LEGO set that builds the Hogwarts Express - it even includes Ron Weasley, Hermione Granger, Remus Lupin, the Trolley Witch and Harry Potter figures, plus a Dementor and Scabbers! Buy the Harry Potter Hogwarts Express LEGO Kit here.
7. Pomsies Plush Interactives $15
Do your kids love (but already have) fingerlings? These cute little balls of puff latch onto just about anything, are completely interactive with 50 different reactions and love to be pet and taken care of. Choose your Pomsies color here.
6. Elsa's Magical Ice Palace from LEGO $62
Disney's Frozen is as popular as ever, and this year, little ones will be captivated by LEGO's new Magical Ice Palace for Elsa. With over 700 pieces, this set is recommended for kids ages 5 and up. Buy Elsa's Magical Ice Palace here.
5. Monopoly Board Game: Fortnite Edition $16
If your kids are obsessed with Fortnite, here's a way to still enjoy some quality family time! Monopoly's new Fortnite Edition challenges players to claim locations, battle opponents, and avoid the Storm to survive. Buy Fortnite Edition Monopoly here.
4. Google WiFi System $250
The Google WiFi System delivers whole home coverage that eliminates dead zones and endless buffering, so you'll never have to hear complaints about spotty connections again. Buy it on Amazon here.
3. Motiv Fitness & Sleep Tracking Ring $200
This sleek and stylish ring tracks sleep, heart rate, and activity all hours of the day, perfect for fitness junkies that don't like the feel or bulk of a fitness band. Buy one on Amazon here.
2. Canon Digital SLR Camera Kit $500
Photography aficionados are obsessed with Canon's latest SLR camera, and so will everyone on your holiday shopping list! The EOS Rebel T6 delivers highly detailed, vibrant photos and videos even in low light, and its built-in WiFi and NFC connectivity make it easy to share, print, and upload pics to social media. Buy the complete kit with extra lens and bag here.
1. Bose SoundLink Revolve + Bluetooth Speaker $300
Music lover on your holiday gift list? They'll love the jaw-dropping sound of this bluetooth speaker from Bose. Along with deep, immersive sound that's tough to come by with a small speaker, it boasts up to 16 hours of playtime, connects to Siri or GoogleNow for calls and access, and is water resistant for complete portability. Buy it from Walmart here.
We strive to bring our members the best shopping options available, but some of the items featured above could have purchase restrictions, or may not take every form of payment. Find more information by viewing merchant's terms of sale, shipping guidelines and/or terms and conditions.
More from the MyUS Shopping blog