Delicate Blouses for Work, Home, and More!
Is your next event dressy, but not formal? Can't decide what's the best thing to wear? These easy-going blouses are perfect for that in-between situation, where you'd still like to look neat and presentable but not too stuffy.
We chose a few of our favorite blouse silhouettes below that can be shopped in Marketplace! Don't forget to explore more to find the styles you're looking for.
V-neck Blouse Top, $26.99 (Was $29.99)
Start your day by pulling over this stunning Blouse from Milumia. The v-neck and fluttery layered cap sleeves give this blouse a nice body-skimming shape. It pairs perfectly with pants, leggings, shorts, and so on.
Plus-Sized Kimono Blouse Top, $23.99
If you want a top that best compliments your shape and size, this Kimono Blouse is the go-to top. The ruched front, scoop neck, and subtle crochet details along the sleeves add subtle details while keeping this top simple and comfortable.
Women's Lace Casual Loose Blouse, $25.99
Update your going-out wardrobe with this Lace Long Sleeve Blouse from MIHOLL. This top has peek-a-boo lace details that make the otherwise plain color more casual.
Women's Short Puff Sleeve Blouse Top, $23.99
This Short Sleeve Ruffle Blouse Top is the go-to shirt if you love a top that's smooth as silk and soft as a cloud. This top works well for the office and paired with a blazer or cardigan, and it is also right at home on your couch due to its stretchy knot fabric and fluttering dolman short sleeves.
Front Smocked Peplum Top, $27.99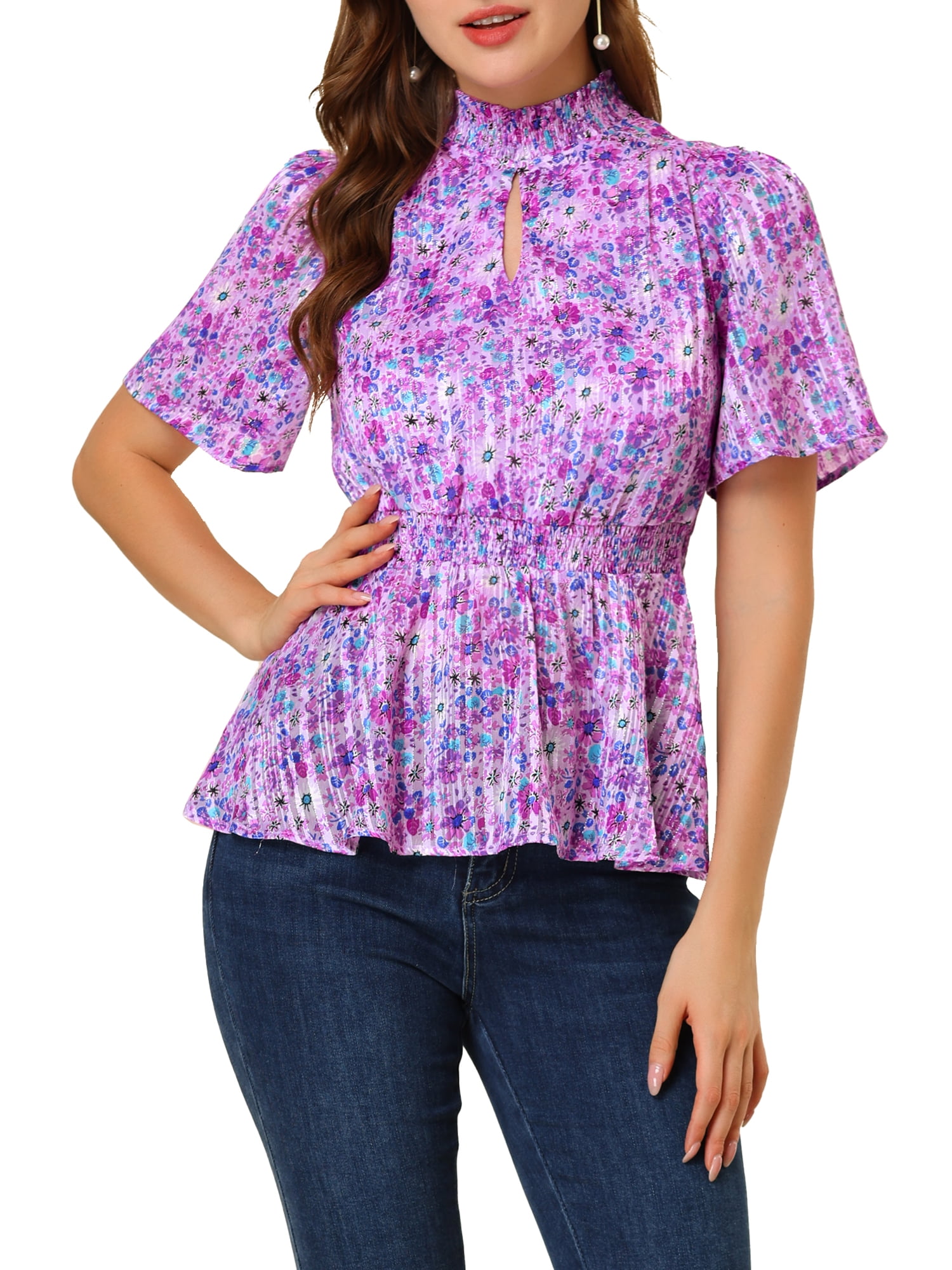 For a feminine take on the classic floral, try this Peplum Top. In lightweight woven fabric, adjustable ruching tie waist, and collarless v-cut neckline, this shirt is great for casual dates or wearing to work. It also comes in a variety of vibrant patterns and colors!
Square Neck Blouse, $17.95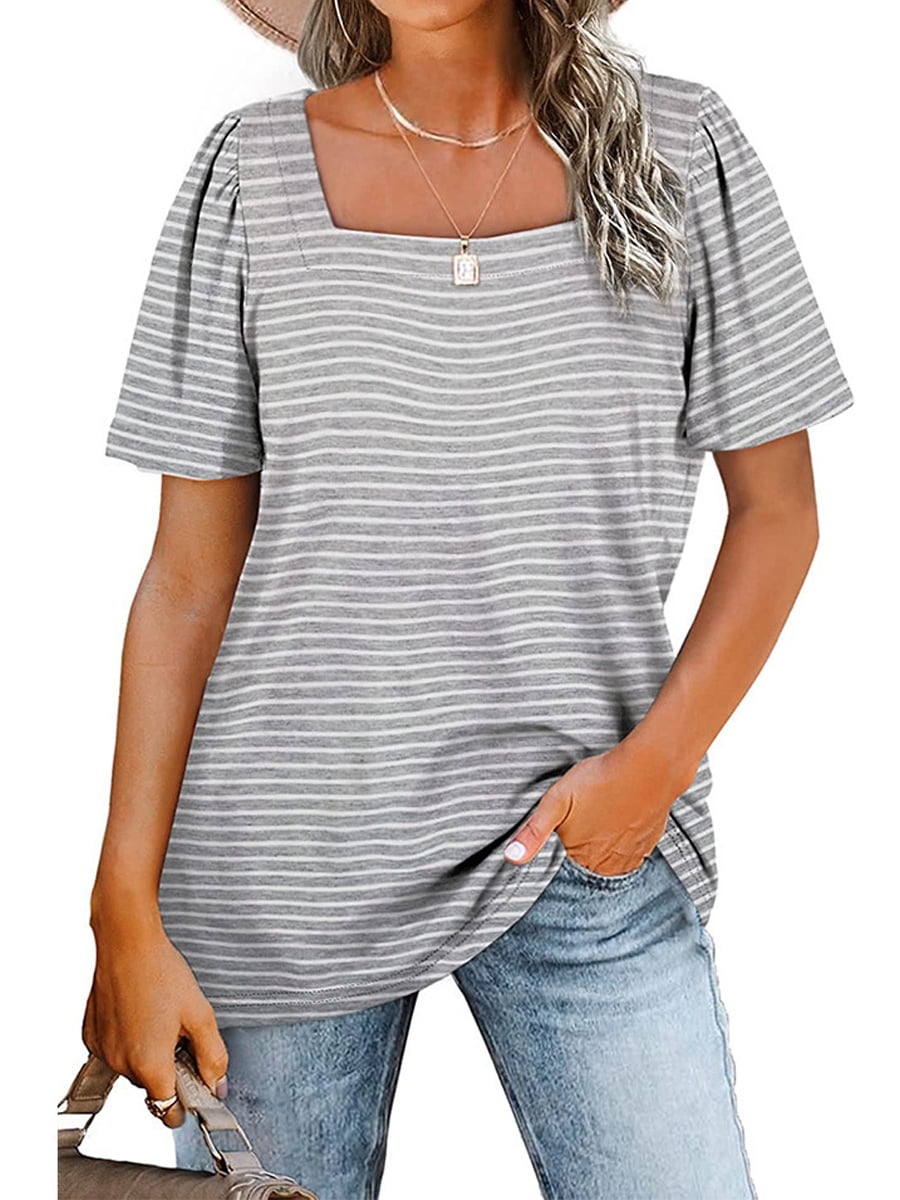 Add this charming Square Neck Top to your collection. The sharp square neckline is super on-trend, while the classic grey strip pattern, three-quart bracelet sleeves, and relaxed billowy bottom make this appropriate for any age or event!
Shop casual and elegant women's blouses with MyUS Marketplace. Will you be wearing a blouse like these for Valentine's Day? Tell us all about it on our Facebook, Instagram, or Twitter.
We always aim to bring our members the best shopping options available, but some of the products featured in this post may have purchase restrictions. Please visit the merchant's terms of sale, shipping guidelines, and terms and conditions to find more information.
More from the MyUS Shopping blog