New Year, New Me: Products You Need in 2023
It's that time of year again – as we enter the new year, it's natural to want to set some goals and resolutions for ourselves. Whether you want to get fit, be more organized, or take better care of yourself, plenty of products are available to help you achieve your yearly goals.

In this article, we'll look at some popular resolutions and the products that can help you achieve them in the upcoming year. From fitness trackers and meal prep kits to air purifiers and water bottles with filters, there's something for everyone!
So, let's get started on making the new year your best year yet! Here are a few 2023 resolution ideas and the products that can help you achieve them:
Fitbit Versa 4, $159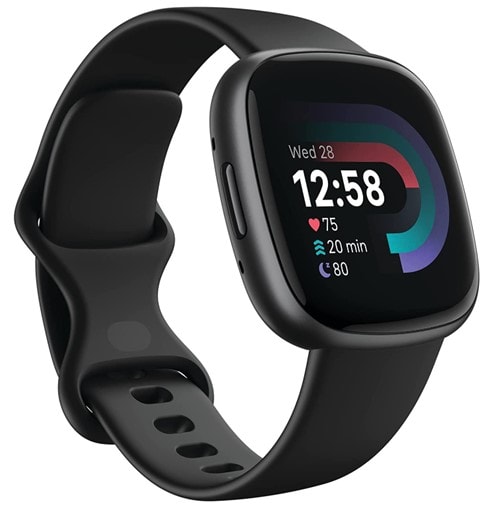 A fitness tracker is a great way to track your progress and stay motivated if you're looking to get in shape. Some popular options include the Fitbit Versa 4, the Garmin Vivosmart 4, and the Apple Watch Series 6. These devices can track your steps, distance traveled, heart rate, and sleep patterns.

Our choice is the Fitbit 4 because you can use/wear it for 24 hours straight with a simple 12-minute charting.
"I bought this product as a gift to a dear friend that wanted to keep track of their metrics when they'd go out in nature walks. They were so impressed with this watch!!! It came in their favorite color and the watch let them do so many things like receive texts, track their calories/distance during exercises and so much more! They keep thanking me after months of receiving it and I'm glad they get to use it all the time!" – Claudia.
Bullet Journal, $28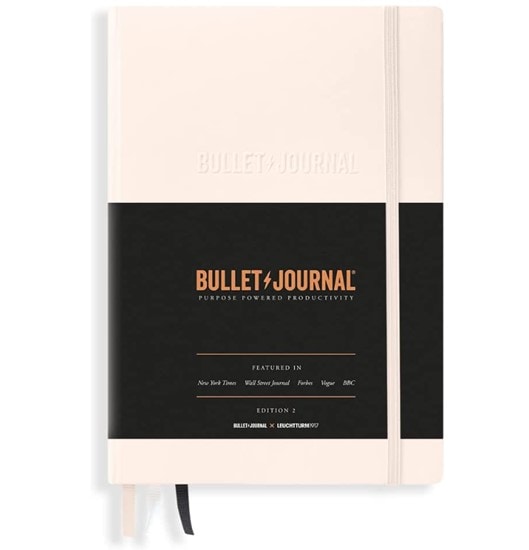 Let's face it: our lives are busier than ever and it's impossible to remember to do everything. While your smartphone can be a decent reminder, nothing beats a good old journal.

If you're someone who always seems to be running out of time and feeling disorganized, a planner or journal can be a great tool to help you get your life in order. The Bullet Journal is a popular choice, as it allows you to customize your pages and track your goals, appointments, and to-do lists with its bullet key, index, and future log features.
"If you like using a paper journal to organize your day, the Bullet Journal method is well thought-out and practical. This journal is designed around the method and is of very good quality - paper, size, design, layout. I like it." – Alden Globe.
Neutrogena Hydro Boost Serum, $19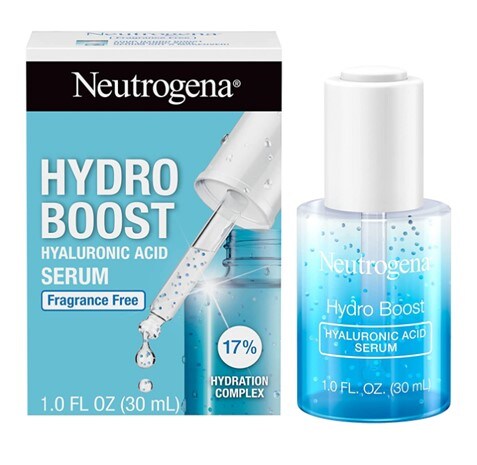 For those who wish to up their skincare game in the new year, consider investing in some high-quality products. We're bombarded with "glass skin" tutorials and advice, but the truth is that those standards are next to impossible to achieve. However, that doesn't mean you can't find the best skincare routine for your skin type and shine in your way.

For starters, a facial cleanser, toner, and moisturizer are the basics, but you might also want to add a serum or eye cream to your routine. Some popular brands to try include Cetaphil, Neutrogena, and Olay.

One of our favorite essential skincare items is the Neutrogena Hydro Boost face serum with hyaluronic acid and vitamin B5, which is perfect for chilly winter days.
"I really like this product. it's light and feels really good on my dry face and neck. Good stuff!" – Billie Bob
LectroFan White Noise Machine, $43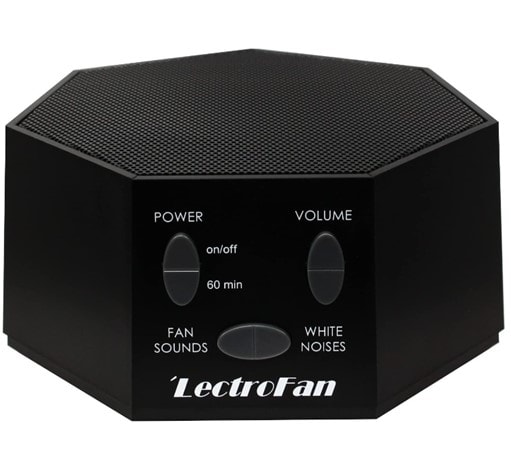 Life is stressful and many of us have inconsistent sleeping patterns. So if you struggle with getting a good night's rest, a white noise machine or sleep mask can be a lifesaver.

The LectroFan High Fidelity White Noise Machine is famous because it has 20 different sounds and a timer function. If you prefer to sleep in absolute silence and darkness, a simple silk sleep mask is another great option, as it's comfortable and blocks light to help you fall asleep faster.
"I'm a very light sleeper, so all noise must be drowned out while I'm sleeping & this little machine works perfectly. Trying to sleep during the day after working very long, busy nights at the hospital I can't afford to lose sleep for any reason. This little machine works better than any I've ever had!!" – Lisa B.
Gaiam Print Yoga Mat, $17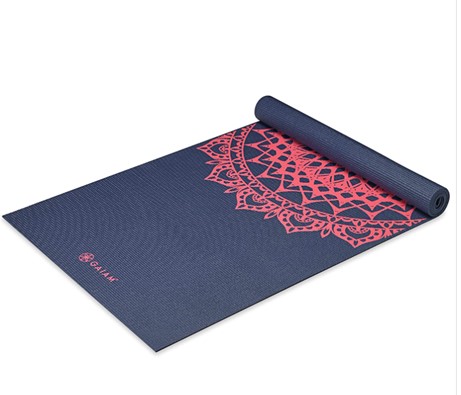 Speaking of stressful lives, if you're looking to reduce stress and improve your overall well-being, plenty of products can help. A meditation app like Headspace or Calm can be a great resource, as it offers guided meditations and mindfulness exercises. A non-slip yoga mat is also a good investment if you want to unwind and start practicing yoga at home. Essential oils like lavender and peppermint can be used for aromatherapy and relaxation.
"Simple easy to use. Actually very comfortable. Doesn't get stuck in a rolled up position when you first use it, this product actually rolls up and unrolls very well." – Leslie Smith.
Freshware Meal Prep Kit, $28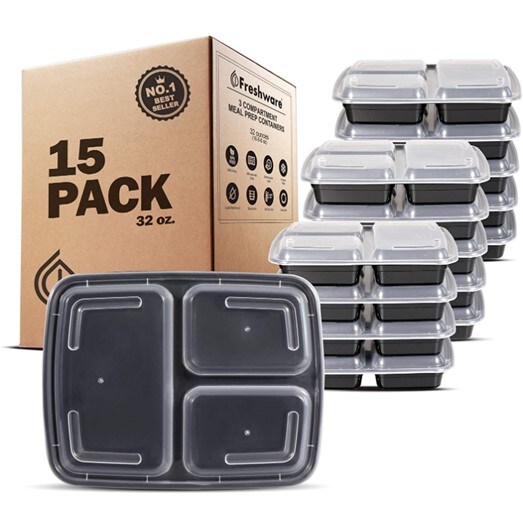 Now that the holiday season has ended, many of us want to lose the few extra pounds we've gained, and eat healthier. If healthy food and saving money by cooking more at home are on your 2023 list, a healthy meal prep kit can be a great investment. Many options are available, but some popular ones include the Freshware Meal Prep Kit, the Freshly Prepared Meal Kit, and the Sun Basket Healthy Meal Kit. These kits typically include a variety of fresh, pre-measured ingredients and recipes to help you prepare and pack healthy meals at home with minimal effort.
"So far I am pleased with this product. The portion sizes are huge. I wash mine by hand and find that they flex a good bit but so far I have had no problems with breakage, leakage, or lids fitting well. I have used them for several weeks." – Shorsurket
Hydro Flask Wide Mouth Water Bottle, $38
Regarding healthy living, staying hydrated is important for your overall health, and a water bottle with a filter can be a convenient way to ensure that you're getting clean, fresh water wherever you go. Some popular options include the Brita Stainless Steel Water Bottle, the LifeStraw Go Water Bottle, and the Hydro Flask Wide Mouth Water Bottle. These bottles come in different colors and sizes, with a built-in filter that removes contaminants and improves the taste of tap water.
"I have another hydro flask (40 oz) that I really like but this one is way better for travel (fits into car cup holders and doesn't leak in your bag). Highly recommend!" – Hannah W.
Blueair Air Purifier, $245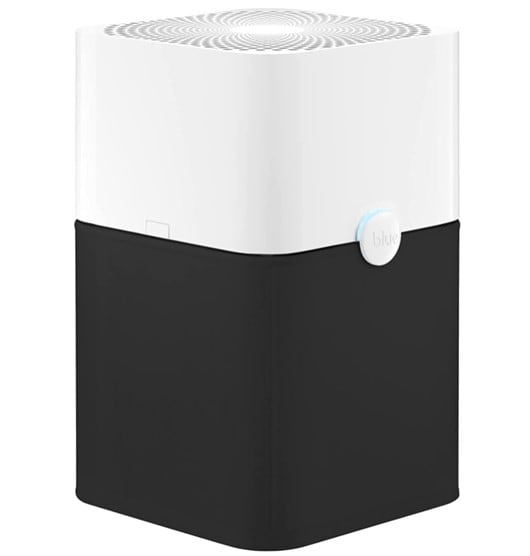 If you want to improve the air quality in your home in 2023, an air purifier can be a helpful tool.
Air purifiers remove pollutants and allergens from the air, making breathing easier and reducing the risk of respiratory issues.

Some popular options include the Blueair Classic Air Purifier, the Honeywell HPA300 Air Purifier, and the Dyson Pure Hot+Cool Air Purifier. These purifiers come with various features, including HEPA filters, smart controls, and multiple fan speeds.
"Bought during a period of extreme smoke in the air, causing me to struggle to breathe. Worked really well at getting rid of the smoke and smoke smell in my living room. It was definitely my saving grace. I still run it in my apartment permanently to eliminate smell and cat smell. I love the outside machine washable part. Keeps the unit very clean looking, and I love that it comes with a spare." – Amazon Customer.
You see, no matter your resolutions for the New Year, there are plenty of products out there to help you achieve your goals. We listed some of our must-haves, and it's up to you to decide what you will get. Let's make 2023 the best year yet!
And how are you going to do that? We love reading your comments on our Facebook, Instagram, or Twitter.
We always aim to bring our members the best shopping options available, but some of the products featured in this post may have purchase restrictions. Please visit the merchant's terms of sale, shipping guidelines, and terms and conditions to find more information.
More from the MyUS Shopping blog