Luxurious Lotions From Bath & Body Works
Whether you want to heal dry skin, unwind and relax, or indulge in luxurious fragrance, Bath & Body Works has the perfect lotion for the job.
Shop their latest scents and formulas below with easy one-cart checkout and global shipping from MyUS Shopping!
10. Japanese Cherry Blossom $12.50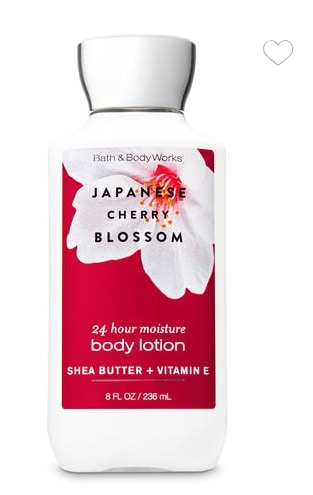 This best-selling fragrance blends Japanese cherry blossom, Asian pear, fresh mimosa petals, white jasmine & blushing sandalwood and contains nutrient-rich ingredients like protective vitamin E for 24 hours of nourishing moisture. Buy it here.
9. Eucalyptus Spearmint $13.50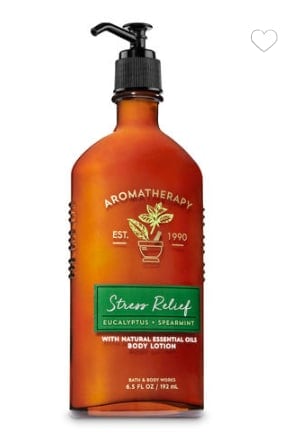 Clear your mind and sooth your senses with the uplifting scent of of this stress relieving lotion. Buy it here.
8. CocoShea Honey Body Lotion $13.50
CocoShea Honey blends vitamin-packed cocoa butter and rich moisturizing shea butter with the fragrance of honey to leave skin feeling nourished and soothed. Buy it here.
7. Hello Beautiful $12.50
Soothe dry skin with shea butter and vitamin E while enjoying the scents of white gardenia, jasmine petals, magnolia blossom, pink nectarine & cotton musk in this petal-perfect favorite. Buy it here.
6. At The Beach Super Smooth Body Lotion $12.50
This super smoothing body lotion is infused with the vacation-ready fragrances of coconut & bergamot so every day can feel like a beach day. Buy it here.
5. Look Ma, New Hands Super Softening Hand Lotion $18.50
Keep your hands soft and smooth with this super softening lotion formulated with paraffin, olive, avocado and apricot oils plus antioxidant vitamin E. Buy one here.
4. Waikiki Beach Coconut Milk Moisture Mist $16.50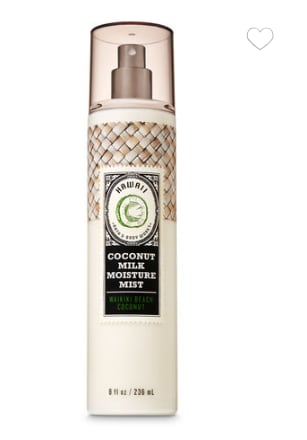 This innovative new moisturizer from Bath & Body Works puts nutrient packed coconut milk to work to fight dryness and instantly moisturize; and with a warm, islandy blend if beach coconut, pink passionflower, saltwater breeze, fresh bamboo & sun-bleached woods, you'll feel like you're on vacation. Buy it here.
3. Watermelon Lemonade $12.50
A bestseller from their signature collection, this moisturizing and non-greasy lotion combines the refreshing scents of watermelon, frozen lemon & poppies. Buy it here.
2. Aloe-Ha Hand Cream $4
This luxurious hand cream scented with cucumber, luscious aloe vera, warm iris & golden amber absorbs quickly to leave hands feeling soft, smooth and nourished. Buy it here.
1. Shea It Isn't So Super Rich Foot Cream $20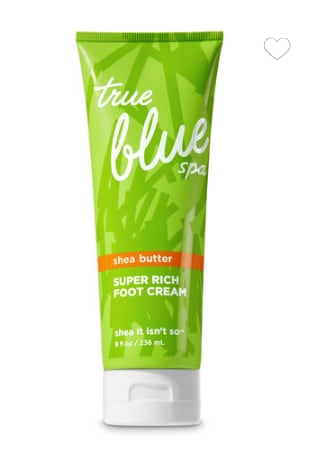 Pamper your feet and have them ready for summer sandals and flip flops with this luxuriously rich foot cream made with nourishing Shea Butter, conditioning Avocado Oil and refreshing Eucalyptus Extract. Buy it here.
Shop the best scents from Bath & Body Works and ship internationally with MyUS Shopping!

We always aim to bring our members the best shopping options available, but some of the lotions featured in this post may have purchase restrictions. To find more information, please visit the merchant's terms of sale, shipping guidelines and/or terms and conditions.
More from the MyUS Shopping blog