Instant Warm Beverages for Chilly Days
Chilly days are the perfect excuse to stay indoors and prepare instant hot beverages for friends or family. An instant drink mix requires little to no ingredients and enhances the flavor and drinking experience through each sip. They are the ideal comfort drink that brings everyone together without waiting in line at the coffee shop. Not only are they easy to prepare and serve, but they also come in various flavors and are more affordable than maintaining high-end espresso makers. They are appropriate for winter days, holiday parties, or cozy date nights.
If you lead a busy life with no time to grab a coffee, tea, or cocoa before work or school, you should consider instant warm drink mixes for that extra energy boost against colder seasons. Shop for instant drink mixes and essential winter gear from top US stores with MyUS Shopping!
Swiss Miss Milk Chocolate Hot Cocoa Mix Packets, $7.68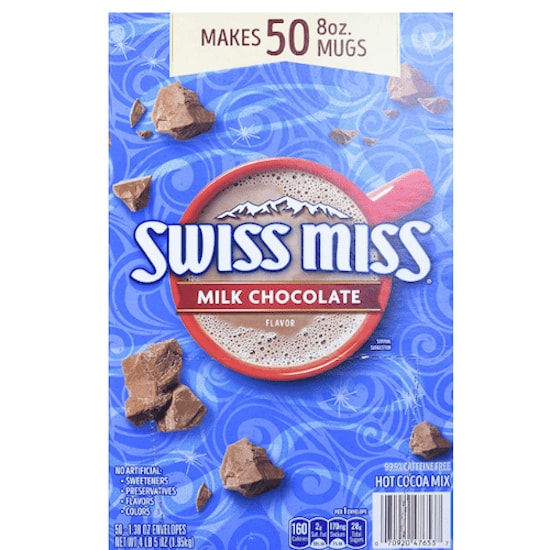 Nothing beats a classic hot cocoa brand like Swiss Milk and their Hot Cocoa Mix Packets. The fresh aroma and sweet taste of creamy milk chocolate satisfy any hot chocolate lover. This mix contains enough packets to produce 50 mugs of delicious, warm cocoa for those chilly days. It'll last through the holidays and is perfect for serving guests on special occasions.
Bailey cannot get enough Swiss Miss Hot Cocoa, stating, "I got a taste for these when in America where they seem to be standard fare in the hotel breakfast areas. They're sweet, creamy, chocolatey, and stir in without any clumping or problems - made with hot milk; it's bliss!".
Ghirardelli Premium Hot Cocoa Mix, $12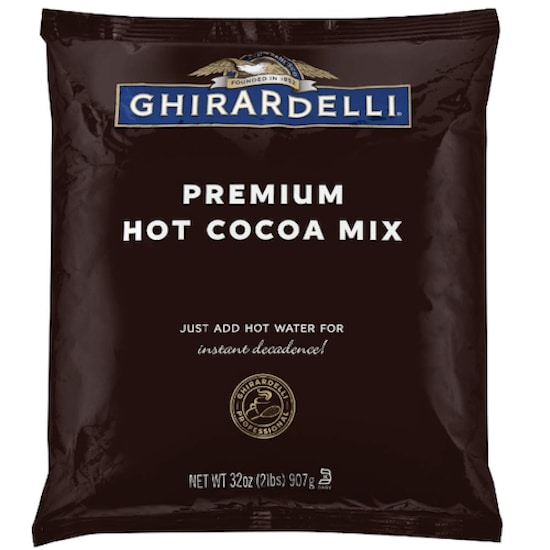 If you're unfamiliar with Ghirardelli, you are missing out on the most luxurious baking brand in the US. Not only do they have years of experience perfecting baking goods, but they also have expertise in developing rich, smooth chocolate. Their Premium Hot Coca Mix consists of high-quality Dutch cocoa with genuine milk powder that offers an intensely rich and lingering taste experience. Make a single serving for yourself or follow the instructions in the back for bulk preparations and automatic dispensers.
Jennifer says, "This mix is awesome. I used to always make homemade hot chocolate from scratch, but this is a great substitute for it to be a bit easier to have a cup. Very rich and creamy - I love how chocolatey rich it is, not thin like a swiss miss."
Land O Lakes Salted Caramel Cocoa Classics Mix, $4.85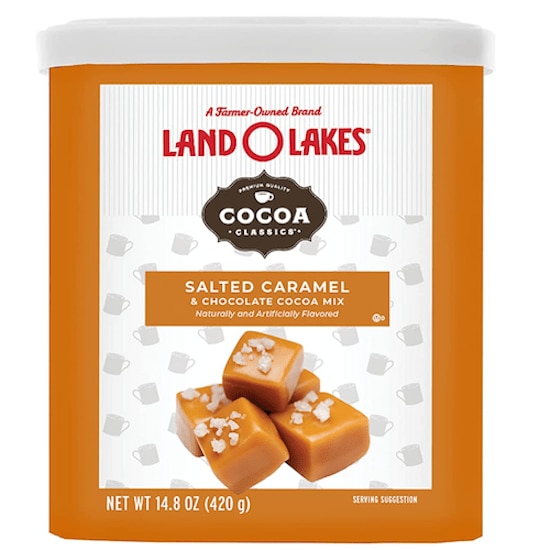 Enhance the flavor of your hot cocoa with this Land O Lakes Salted Caramel Mix. The salted caramel adds a distinct and pleasant sweetness to the bold chocolate flavor. Enjoy several cups of hot or iced cocoa at your convenience with their instant mix powder. When you want to switch flavors, Land O Lakes offers S'mores, Chocolate Supreme, Snickerdoodle, and Mint as alternatives for a unique cocoa-tasting experience.
"My family loves this brand! Hot cocoa is so much more fun now with salted caramel flavor! Taste great! Will buy again!" Corrina says in her five-star review.
Alpine Spiced Apple Cider Instant Drink Mix, $9.43

Apple Cider is the ideal drink to warm up for fall and winter, and you can make instant cups with this Alpine Spiced Apple Cider Drink Mix. It comes with eighteen single-serve cups, which helps maintain portions and save space in the fridge for storage. Each serving contains vitamins that act as antioxidants and fewer calories than other hot beverages. You can use the Alpine Spiced Apple Cider Mix for instant hot drinks, baked goods, smoothies, and much more!
Porfirio raves, "I love this drink! I usually buy it during winter. However, right now, during this time, with the situation the way it is, it's a great vitamin booster. Love it!!"
Hills Bros Instant Classic Decadent Cappuccino Mix, $13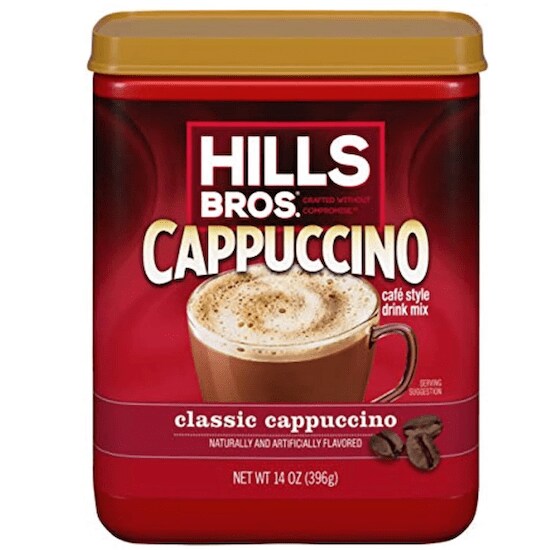 Enjoy a cup of Hills Bros Instant Cappuccino Mix for an authentic cafe experience in the comfort of your home during chilly days. Each serving provides a rich coffeehouse flavor that keeps you cozy and wanting more. This specific mix adds a hint of sweetness that makes the tasting experience unique and versatile. It's a pleasant drink when you're catching up on shows and readings or taking a break from work at home.
"I have been enjoying this drink for a few years. Online ordering periodically is a great way to prevent robbing grocery shelves! Great taste and very satisfying!" NjxCAT comments.
Nature's Way Sambucus Elderberry Hot Drink Mix, $10.92 (Was $19.49)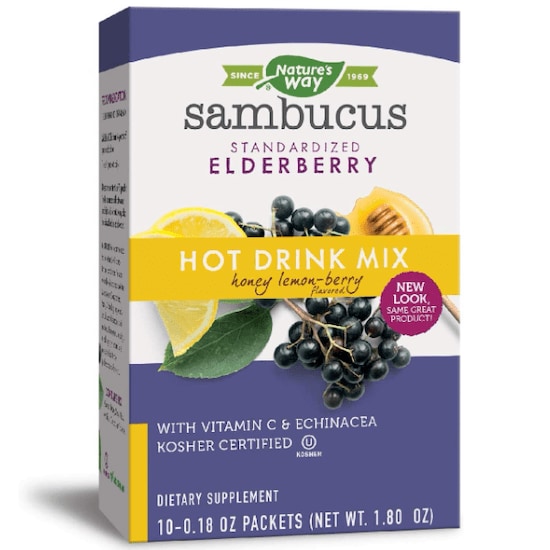 Nature's Way presents the Sambucus Elderberry Hot Drink Mix as a cocoa and cappuccino alternative for a hot and fruity beverage. The blend of vitamin c and echinacea in the honey lemon berry drink provides immune support and antioxidants for a healthy body. Try this elderberry drink when you're under the weather or in the mood for a sweeter beverage.
Rosi T. states, "The tea is good, I would like it much better if it didn't have xylitol since it gives it an almost artificial taste, but if you add in lime and some honey, it tastes way better!!"
Maxwell House Suisse Mocha Cafe Beverage Mix, $5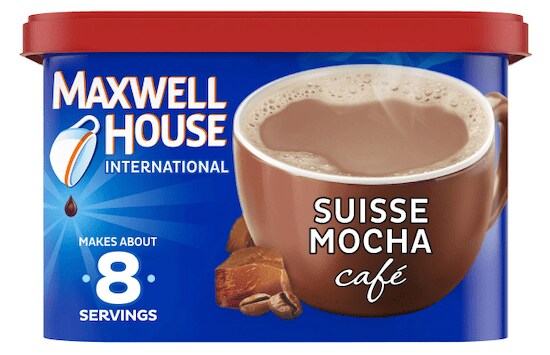 In three steps, you can achieve the distinct taste and flavor of Maxwell House International's signature Suisse Mocha with their beverage mix. What takes 125 years for the Maxwell House to perfect its coffee blend takes less than a minute to fill your cup without a brewer. Each sip warms you up and gives you a boost of energy needed to take on any day. It contains eight servings that maintain the mocha's rich flavor and convenience on the go.
"A favorite of mine for years. I do not care for the other flavors/options. Swisse Mocha is my only choice," says Melvin.
Dongsuh Maxim Original Korean Coffee Instant Mix, $25.99 (Was $31.49)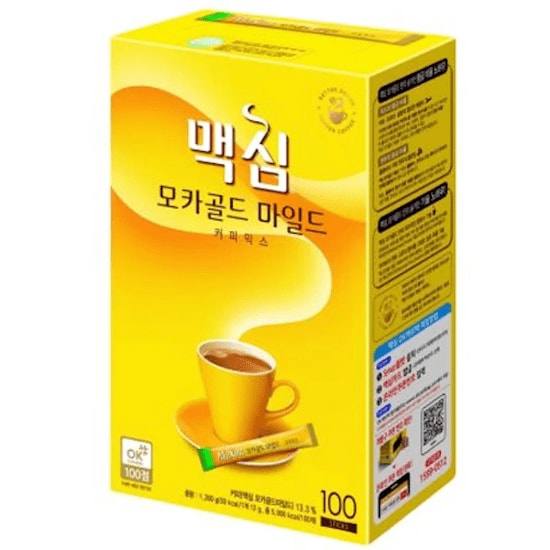 Enjoy fresh, smooth, and flavorful Korean coffee from the cafe to your home with these Dongsuh Maxim Instant Coffee Mix Packets. Maxim Instant Coffee Mix has been one of the top leading brands in the Coffee Mix market for over 30 years, and they continue to bring quick, bold, and sweet flavors in each serving. It's the perfect hot beverage for that daily dose in the morning without taking time and effort.
Cece is a longtime fan of this particular instant coffee mix. According to her review, she states, "Love this instant coffee! The creamer and sugar are all in the same stick with the coffee, so you get the perfect cup every time! Easy and quick and great flavor!"
Shop for sweet, bitter, and bold instant hot drink mixes from top US stores with MyUS Shopping and enjoy various drinks for chilly days.
Do you have a favorite warm drink you brew up during the cooler winter months? Let us know your favorite hot drink recipe or brand by leaving a comment on our Facebook, Instagram, or Twitter page.
We always aim to bring our members the best shopping options available, but some of the products featured in this post may have purchase restrictions. Please visit the merchant's terms of sale, shipping guidelines, and terms and conditions to find more information.
More from the MyUS Shopping blog