Great Gifts for World Mental Health Day
Mental Health Day (October 10) is a day to recognize the importance of mental health, promote awareness and encourage support.
A very large number of people struggle with anxiety, depression, ADD, ADHD, and so many more conditions, it can be difficult to know what to give someone who needs support. Thus, the best thing you can do is focus on giving your loved ones extra love and attention whenever you can. Of course, giving gifts that are meaningful, practical, and something you know will be used and appreciated won't hurt either. And sometimes, a homemade card or a simple handwritten note saying "I'm here for you" will speak volumes.
In this article, MyUS will help you find a great gift for a loved one (or yourself because you're as important as everyone else) who might be struggling with their mental health.
Guided Mindfulness Journal and Diary Pen Set, $14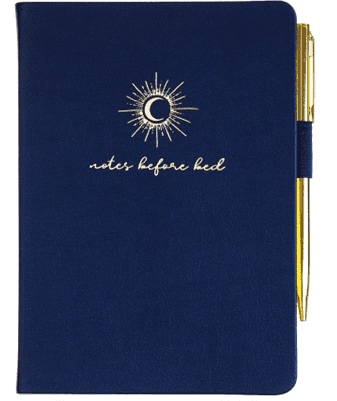 Journaling is one of the most effective ways to release stress and write down words and emotions that you otherwise might not feel comfortable saying out loud. With the Eccolo Mindfulness Journal, one can express feelings, tell secrets, compose poems, or exchange thoughts in order to rediscover self-love. The journal promotes love, positivism, and excitement, and it comes with inspirational quotations and motivational sayings to inspire its user to strive to be their best self.
"Very simple, wish it had more writing prompts but when I need to chill before bed it's great" – Shelby Bunch
Huloo Sleep 15lbs Weighted Blanket, $60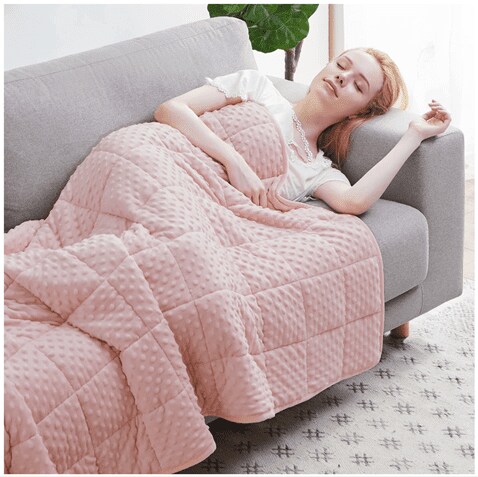 Sleep is essential for good physical and mental health but we know how hard it is to fall asleep when you've got so much on your mind and even a tiny sound or movement in the other room is enough to keep you awake. If this is an occurring problem for you or a loved one, it looks like it's time to grab a soft weighted blanket. This model weighs 15lbs and contains premium glass beads on the inside. Its breathable microfiber layers prevent the tear and leakage of the beads and make it look and feel like beach sand, sugar, or salt to the touch. Tons of people swear on the magic powers of weighted blankets, so what's there to lose?
"I had such bad anxiety and was touch deprived, I got this weighted blanket and now it feels like a nice firm hug, and when I don't have it on it's nice to sleep next to if you're used to sleeping next to someone. Excellent material and if you keep it safe it'll last a LONG time!" – Sara Henderson
Adult Coloring Book : 60 Stress Relieving Animals Designs, $6
Coloring books have a proven therapeutic effect on people, so it goes without saying that a coloring book for adults is a cool and affordable gift option for Mental Health Day. This adorable coloring book has 60 pages with a different animal on each page, and if you feel like adding more to a loved one's peace and fun, grab a box of crayons too! This is a gift that doesn't fail to make people happy and remind them of simpler times.
"I've only done one page so far but really enjoyed it. My advice is get good quality pens. My first set was not very good but the second, better set made it a lot more fun. You can never have too many colors." – S. Price
Laguna Moon Essential Oils Gift Set, $10

Yes, we know these are frowned upon for umm… some reason, but that doesn't mean they don't work well for stress. In fact, the smell is one of the most powerful factors that contribute to one's mental state as our brains subconsciously connect smells to events and people. These natural essential oils have been distilled in order to keep their potency, and they can last up to 24 months after opening so the user will get to enjoy them longer. Currently, there are 6 relaxing smells that can be used in burning candles, inhalers, diffusers, and/or for massages: lavender, peppermint, orange, tea tree, lemongrass, and eucalyptus.
"I was quite surprised to receive this oils set. It came in a cute small box with my favorite oils. The oils have a fantastic quality. Yes, I will buy again to give as a gift!" –Helena Demedeiros
The Gift of Self Love: A Workbook, $15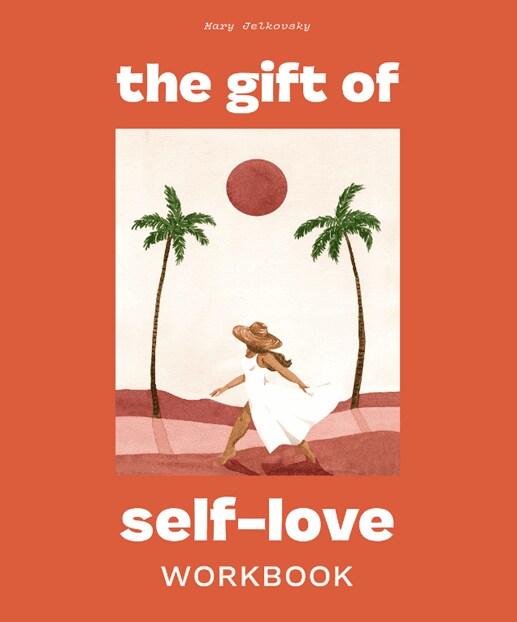 Sometimes all we need is that little push from someone, that inspirational quote, the funny reel with the cute kitten, or that stubborn ray of sunshine entering through the closed curtain to remind us that life can be beautiful. It's the little things that teach us love, patience, and kindness. However, we oftentimes forget about the most important thing – self-love. This self-help workbook will help you rediscover the simple joys in life and fall in love with yourself. Enjoy the small exercises and learn more about yourself or give them to a loved one who needs them. The results will be satisfactory.
"I have followed Mary on her journey for a while and finally was able to purchase her book! I am not finished with the book, but wow - If you are on a journey to find self-love, self-awareness, and self-acceptance, this is a MUST-HAVE! I love how she breaks down different aspects of self-love and provides extremely reflective and encouraging journal prompts. This book is unique and simply beautiful. I cannot wait to purchase her next book once it's published!" – Noelle
White Noise Machine with Large Night Light, $28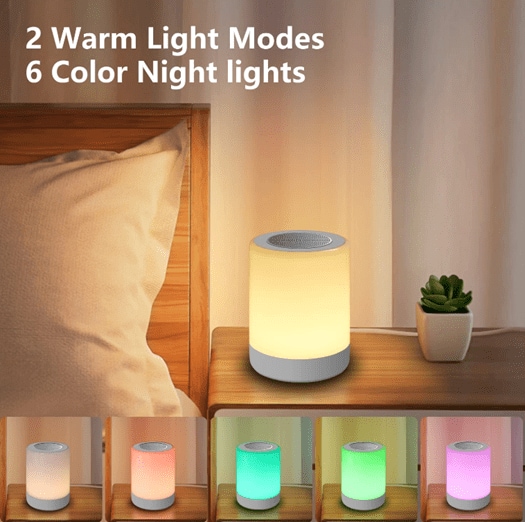 This white noise sound machine uses superior white noise and beautiful natural sounds played through high-definition speakers to help people fall asleep more quickly and remain asleep longer. The model has 32 different soothing sounds and a few light modes: dim, well-lit, or colorful, and it's great for both stressed-out and overworked adults and newborn babies. You can play with and combine the sounds and colors until you find a combination that works perfectly for you and lowers your stress levels.
"I have been looking for a white noise machine with different noise options and good sound quality. This product comes with 8 different white noises, not including all the other sounds. It also has bright colors and when you want to turn the light off you tap the top." – Marilyn Solozano
Sending Hugs Spa Gift Box, $39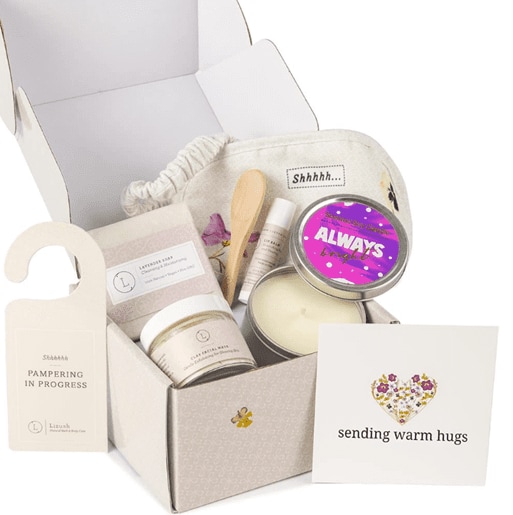 Gifting a carefully picked spa care package (or a spa gift card) is definitely like giving a warm, tight hug to a friend in need. Everyone loves a well-deserved day off where they'll have the chance to dedicate some time to themselves. That being said, make sure you send them the best-smelling, most relaxing supplies you can find, or grab a pre-made box that consists of a sleeping mask, a nice candle, a few face masks, some essential oils, and maybe throw in a heartfelt handwritten card to remind them how much they mean to you. Nobody will stay indifferent to your gesture.
"This brand and scent is a 1,000,000 star! I really love it, I literally purchased this to all my friends and they all love it." – hiba.skh
How are you going to support and spoil your loved ones? Get in touch and leave a comment on our Facebook, Instagram, or Twitter page.
We always aim to bring our members the best shopping options available, but some of the products featured in this post may have purchase restrictions. Please visit the merchant's terms of sale, shipping guidelines, and terms and conditions to find more information.
More from the MyUS Shopping blog