Anti-Aging Foundations To Hide Fine Lines & Wrinkles
If wrinkles and fine lines are getting you down, it's time to check out the latest crop of anti-aging foundations. Not only do they help hide wrinkles, fine lines, and pores, but many are also packed with nourishing ingredients to plump the skin and improve its texture.
Shop bestselling anti-aging foundations from US websites with MyUS Shopping for easy one-cart checkout and quick international delivery:
10. Neutrogena Healthy Skin Anti-Aging Perfector $15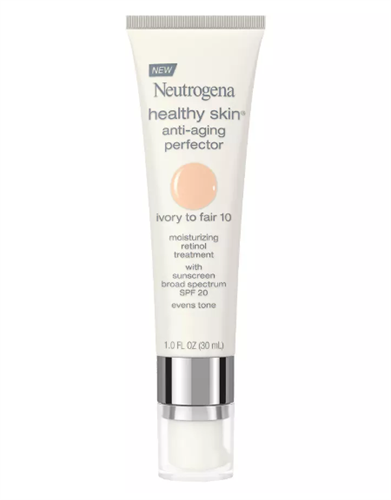 Neutrogena Healthy Skin Anti-Aging Perfector with SPF 20 helps reduce the appearance of fine lines and wrinkles, protect skin from the sun, and has retinol to help fight the appearance of lines even after you take it off. Choose from six blendable shades here.
9. Estée Lauder Perfectionist Youth-Infusing Makeup Broad Spectrum SPF 25 $50
This foundation from Estée Lauder instantly brightens and perfects your skin while reducing the look of lines and nourishing with oil-free hydration. Buy it here.
8. CoverGirl & Olay Simply Ageless 3-in-1 Liquid Foundation $16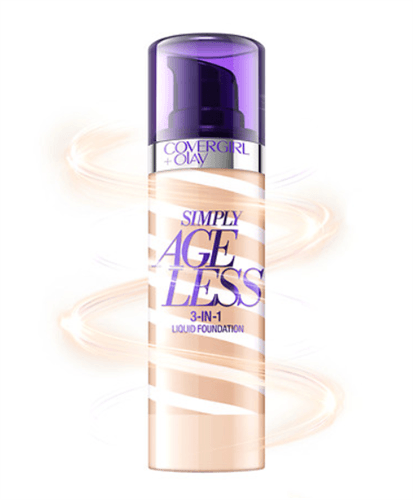 This bestselling foundation from CoverGirl & Olay reduces wrinkles, evens skin tone and delivers firming hydration with anti-aging ingredients that ensure smooth coverage. Buy it here.
7. Almay Smart Shade Anti-Aging Skintone Matching Makeup $10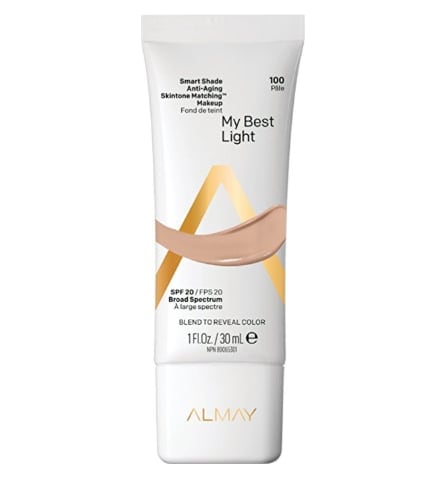 Have trouble finding your perfect shade? Almay has you covered with their Smart Shade Technology that transforms from white to just right, instantly. Even better, it won't settle into lines and helps minimize the look of pores and wrinkles! Buy it here.
6. Philosophy Miracle Worker Miraculous Anti-Aging Foundation $40
This weightless, medium-coverage foundation from Philosphy doesn't feel heavy and won't settle into fine lines and pores - and it even improves the signs of aging after you take it off! Buy it here.
5. Revlon Age Defying Firming and Lifting Makeup $13
Revlon's anti-aging foundation has Tri-Shield Technology to firm, lift, and hydrate and SPF 38 to protect skin from future sun damage. Choose from 12 shades here.
4. Clarins Extra-Comfort Anti-Aging Foundation $73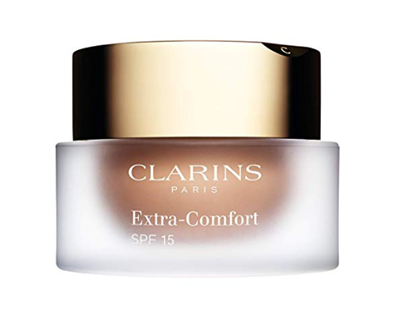 Clarins' anti-aging foundation smooths fine lines and wrinkles while moisturizing and deeply nourishing skin with organic Argan oil and an exclusive Global Age-Defying Complex proven to protect skin from visible signs of aging, and promote elasticity. Buy it here.
3. Maybelline Instant Age Rewind Eraser Treatment Makeup $10
Instant Age Rewind Eraser Treatment Makeup from Maybelline erases the look of fine lines while hydrating with a micro-corrector applicator that helps fill and smooth imperfections on the skin's surface. Buy it here.
2. It Cosmetics Bye Bye Foundation $45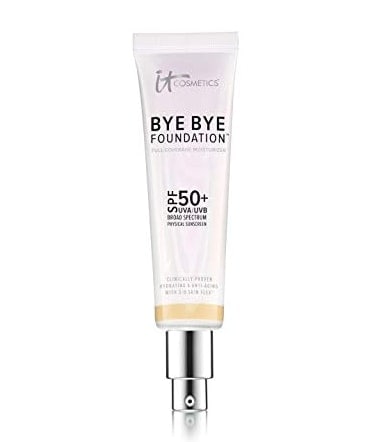 Along with hiding wrinkles and lines, this revolutionary full coverage moisturizer developed with plastic surgeons covers and improves the look of other skin concerns as well, including redness, pores, breakouts, and dark spots. Buy it here.
1. GloMinerals LUXE Liquid Foundation $55
Formulated with light-diffusing diamond powder, broad-spectrum UV protection, and specialized moisturizing agents, this anti-aging foundation from GloMinerals delivers a flawless, youthful complexion, erasing imperfections and leaving nothing but a smooth, radiant complexion. Buy it here.
Shop the best foundations that smooth fine lines easily and ship internationally with MyUS Shopping!

We always aim to bring our members the best shopping options available, but some of the foundations featured in this post may have purchase restrictions. To find more information, please visit the merchant's terms of sale, shipping guidelines and/or terms and conditions.
More from the MyUS Shopping blog