Australia Day Celebration Ideas that Honor the Country's History!
January 26th is a momentous day for the people of Australia. It marks the day when British Admiral Arthur Philip created the first permanent European establishment in what is presently known now as Sydney Cove in 1788. Australian residents celebrate and reflect on the country's rich diversity.
If you are learning about this for the first time or partying overseas, there are various activities to honor and appreciate Australia Day. What better way to start the party than gifts and tools that complete the celebration?
Check out games, decorations, and gifts that make Australia Day unique and fun for all ages. Ship them straight to your doorstep before January 26 with MyUS Shopping!
Premium Backyard Cricket Set, $59.99
Teach guests of all ages the most popular sport in Australia with this SPORTAXIS Premium Backyard Cricket Set and play outdoors on a sunny day. It includes all the necessary components for a couple of matches to entertain kids and adults during Australia Day. Not only does this set educate new players, but it also refines motor skills, increases stamina, and improves hand-eye coordination.
Josh wrote in his five-star review of the cricket set, "This was a great gift! Nice clean lool, durable, and easy assembly."
Squishmallow Katya Koala, $27.04 (Was $29.99)
This Squishmallow Koala plush is a colorful and cute gift for koala fans and animal enthusiasts. Koalas are one of Australia's famous native animals, and this toy is the best way to introduce them to younger audiences. They're soft to the touch, which makes them perfect for bedtime, road trips, and plush toy collecting!
Allie states, "It is still worth paying for. In my opinion, having it 8 inches is the perfect size. Either 8 or 12 is the perfect size to sleep with. I have some squishmallows that is a lot larger than that and it makes it difficult to sleep with. So it being smaller is good and makes it a lot cuter."
Kangaroo Stuffed Animal, $21.63 (Was $30)
If you are searching for the perfect plush toy that's accurate and almost realistic to the iconic Kangaroo, then you should check out this GUND Kangaroo and Joey Stuffed Animal. This premier plush is the most huggable and high-quality toy any Kangaroo collector would love to have. The two-in-one toy feature is perfect for children who want to enjoy fun during Australia Day.
"Bought this for my daughter, she turned 5 recently, and she wanted a kangaroo toy with a pouch and a baby. I really like the quality of the toy. It's great. She loves it and takes it everywhere we go." Happy comments.
Australia: Fun Facts, True Stories, and Trivia Book, $7.99
Are you looking for an educational, funny, and amusing gift for this Australia Day? Hand out Seana Smith's Wildly Weird Australia: Fun Facts, True Stories, and Trivia Book to anyone interested in learning about the country of Australia. It features one-hundred pages worth of fascinating facts about the wildlife, environment, foods, and attractions that inspire people to travel to Australia. It introduces Australia to younger readers and presents something new to older audiences.
Susan M says, "As an expat living in Australia, I really enjoyed learning more about the history, land, animals, foods, etc. of Australia. I found the book very interesting and informative."
Cuisinart Grills Contact Griddler, $125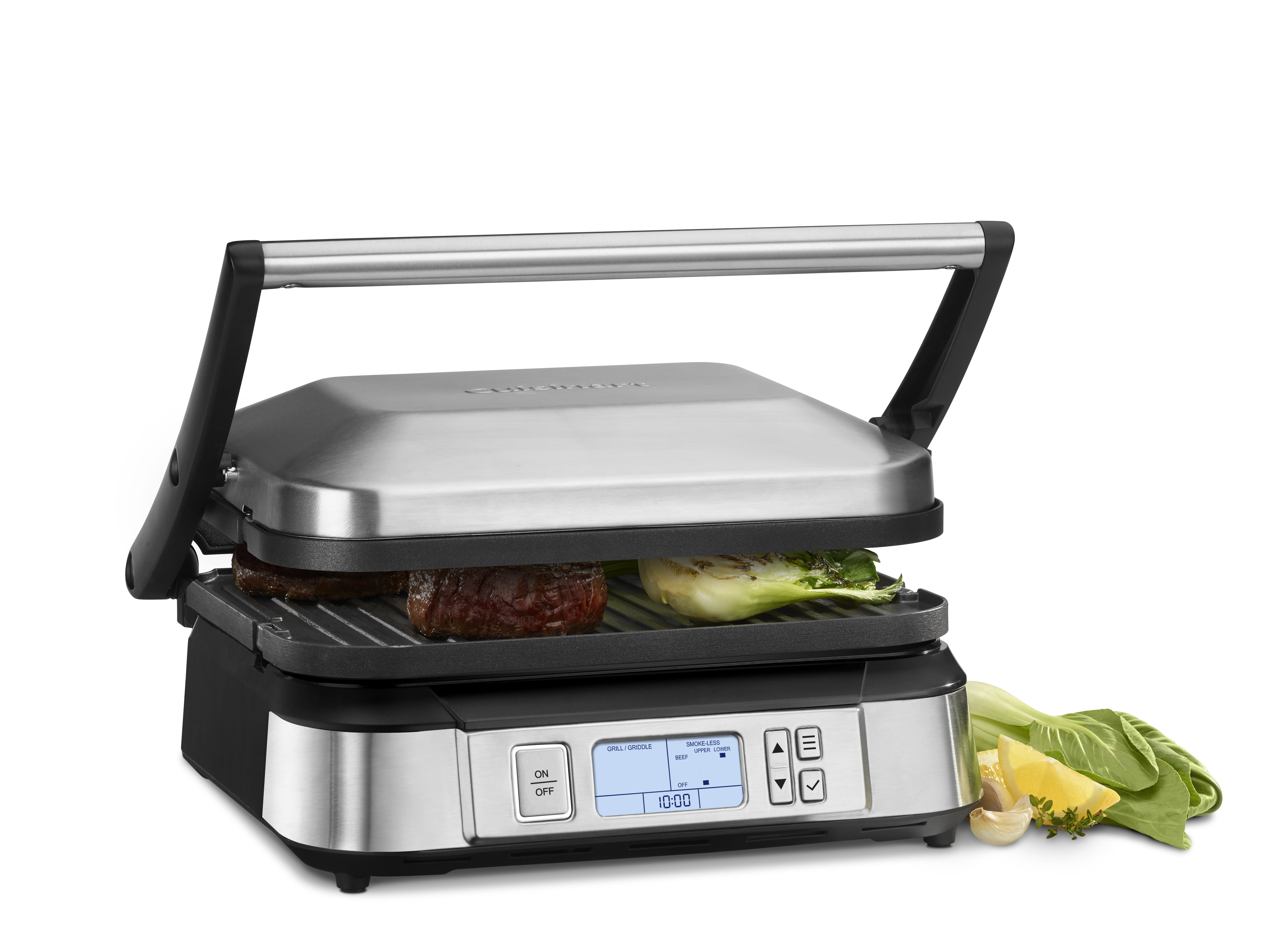 Holding a barbeque is one popular activity people celebrate during Australia Day. When rainy days cancel outdoor BBQs, bring out this Cuisinart Contact Griddler to cook your favorite grilled meals without the smoke. This smokeless grill has enough space for steaks, burgers, prawns, fish, and vegetables and easily-operated settings to perfectly heat your food! It's easy to use, prepare, and clean for huge parties, especially for a special occasion like Australia Day.
"Great product! Easy clean up. The food comes out so good. I love it." states Tracey S.
Anker Soundcore Flare 2 Bluetooth Speaker, $60
Jam out to the best Australian hits for your Australia Day party with this Anker Soundcore Flare 2 Bluetooth Speaker. Blast popular music and audio from your smart devices during outdoor celebrations and BBQs to enhance the mood. It has enough power to last twelve hours, and the waterproof protection keeps it safe next to the pool or beachside.
"Used this speaker for our small backyard wedding. It worked perfectly for our Spotify playlist for background music during our ceremony and reception. I did not use the whole battery, but I had no trouble for the few hours it was in use. Will be using it again for music around the house and other social situations." TK says.
Australia Day Bunting Picnic Decor Flags, $20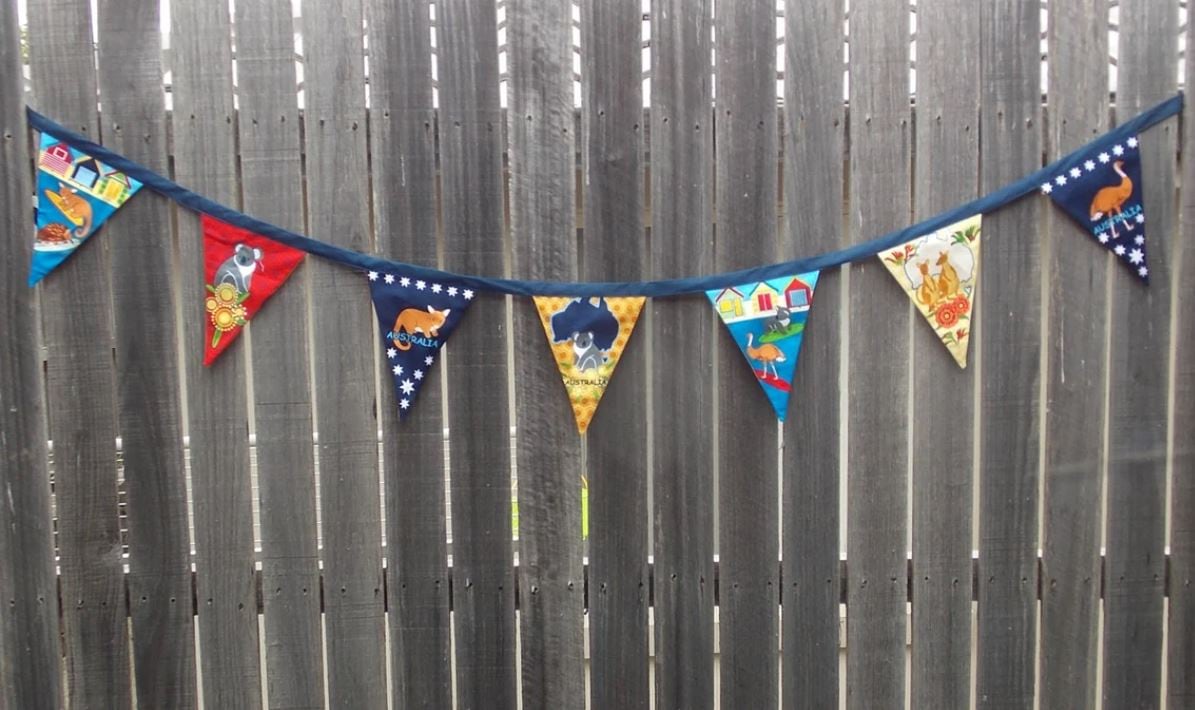 Complete your Australia Day celebration setup with this Bunting Picnic Decor Flags that take up negative space on the walls of the fence. This set provides seven double-sided flags with fourteen handmade prints of Australia's popular animals, such as the Koala, Kangaroo, Echidnas, and Emus. You can also attach it to your fireplace mantle in case it's too windy or rainy during Australia Day.
Catherine raves, "I can't wait to hang these! The quality is exceptional, and the shipping was fast. Thank you!"
Australia Polar Fleece Blanket, $14.95
Throw on this Australia Polar Fleece Blanket to keep you warm after hours of partying outdoors for Australia Day. It can either be a sofa or bed decoration to show off Australian pride or a cover if you're celebrating during a chilly day. This blanket is a two-in-one durable cover to wrap around and a replica of the Australian flag!
"Nice warm big blanket. Aussie flag, too! A great product. I'm very happy with it. I eat Vegemite sandwiches while it keeps my feet warm!" Craig says in his five-star review on the Australia Polar Fleece Blanket.
Get all the essential decorations and gifts you need to celebrate Australia Day before January 26. You can find all the trending items from popular US stores with MyUS Shopping! Take advantage of the easy one-cart checkout to access lightning-quick shipping to over 220 countries, including Australia, for the momentous occasion!
We always aim to bring our members the best shopping options available, but some of the products featured in this post may have purchase restrictions. Please visit the merchant's terms of sale, shipping guidelines, and terms and conditions to find more information.
More from the MyUS Shopping blog