Your Guide to Green Monday 2022
If you haven't heard of Green Monday, don't worry — not many have and that's a good thing because you can take advantage of it!

We get it more than anyone else: you're extremely busy and might be unsure what to get for your loved ones on Cyber Monday, which is merely less than a week away, and that's a bummer.

With Green Monday, you basically have two more weeks to search for gifts or receive that long-awaited paycheck. Or, if you're not big on shopping way ahead of time and this sounds like a dream come true to you, keep reading our guide on Green Monday to stay on top of all the sales happening on one of the biggest retail shopping days of the year!
What is Green Monday and When is It?
Originating as an alternative to Black Friday, the concept of Green Monday started in 2007 and has been growing every year since then.
We have eBay to thank for this term as they're the ones who coined it due to it being the best pre-holiday sales day, and the 3rd best day for online shopping.
So, if you wish to avoid timeout errors, slow websites, and items going out of stock every time you click the "Pay" button, this is the shopping day for you.
Green Monday falls on the second Monday in December every year, meaning you should save December 12, 2022, for shopping this year!
How is Green Monday different from Black Friday and Cyber Monday?
Green Monday is the day many shoppers can purchase last-minute holiday gifts and take advantage of amazing deals without much fuss.
In comparison, Black Friday is the busiest shopping day of the year with retailers opening their doors and websites at midnight and offering early bird specials.
While "90% off for the first 15 buyers" sounds like a bombastic deal, Black Friday has seen quite a few stampedes and accidents for in-store shoppers over the years, so we're extremely grateful we have the Internet now to purchase things.
Cyber Monday is a popular online shopping event that will take place on November 28th i.e. after Thanksgiving Day, and on this day, shoppers will be able to enjoy discounted prices from many different retailers by taking part in online promotions from their own homes.
So, in general, the three 'holidays' don't differ much in purpose, and it's up to you as a shopper to choose when to buy things based on your current needs and budget.
What are some of the best deals on Green Monday?
Since Green Monday is considered the day of the year when shoppers will rush to purchase last-minute holiday gifts, we feel that the best Green Monday deals are found, in most cases, on electronics of the larger kind like big-screen TVs, laptops, printers, as well as high-end furniture.
All prices will be largely discounted on these items, so if you know what you are looking for beforehand and want the best selection of a particular item, roll up your sleeves and start working on that wish list.
If you're asking us, these are some of the items we would buy.
Samsung 55" AU8000 4K Crystal UHD HDR Smart TV, $478

A big-screen, new smart TV for this price is quite the bargain!
Samsung is well known for its quality, and this 55" LED TV can be ideal for your bedroom or living room. You can watch Netflix, and YouTube or play games all day long during the upcoming cold months.
Apple iPhone 14, 128GB, $599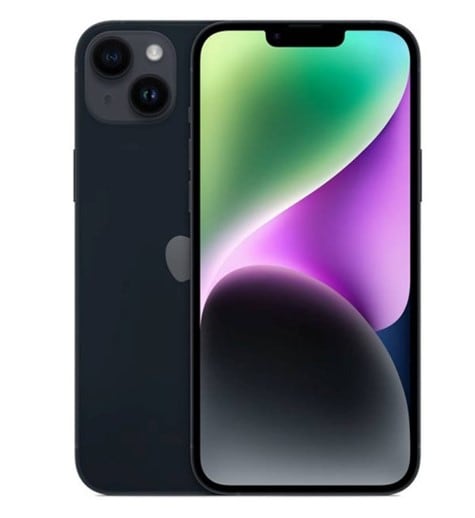 Apple's newest iPhone models are always among the most sought-after items on days like Green Monday, so use this day to grab the 128GB model for as little as $599 on eBay.
LED Mini Fridge, $42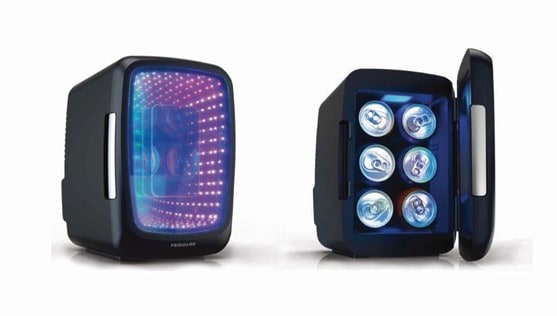 If you're a fan of unique gadgets, then you'll definitely love this LED mini fridge that can hold up to 4L or approximately 6 cans of your favorite beverage. Its LED door can serve as an extra ambient light that your visitors will definitely love.
Sony PlayStation 5 Console Disc Version, $675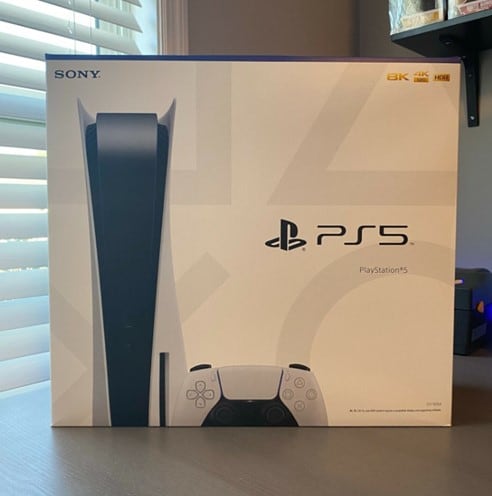 The Sony PlayStation is yet another item that's on top of people's shopping lists for the holidays, and if you wish to surprise a loved one with this console, we recommend that you buy the 5-disc version on Green Monday to avoid queues and still cut costs!
How to save on Last-Minute Shopping on Green Monday
Who doesn't love a good deal that will save them a pretty penny so they can buy even more gifts for themselves and those they hold dear to their hearts?
Here are our top 3 tips for saving on last-minute shopping on Green Monday:
1. Plan your budget: Start by thinking about how much you want to spend, whether it's $10, $100, $1000, or more. Decide how much money you want to set aside for Green Monday before heading out or opening a new window for shopping.
2. Do your research: Knowing what you're looking for will save time and money in the long run. Research deals beforehand and makes comparisons so that you know what to expect when walking into any store or website. Take advantage of the following sites to find great Green Monday Deals online: Groupon, LivingSocial, Amazon, and of course - eBay!
3. Check often: If you have a favorite retailer or store location nearby, try stopping in or checking their website frequently, as they may have early bird specials available. These types of offers tend to sell out quickly!
What are your best shopping tips for the busy holiday season? Don't be shy; share a couple with us on Facebook, Instagram, or Twitter.
We always aim to bring our members the best shopping options available, but some of the products featured in this post may have purchase restrictions. Please visit the merchant's terms of sale, shipping guidelines, and terms and conditions to find more information.
More from the MyUS Shopping blog