How to Find Vintage Treasures on eBay
If you're a fan of all things vintage, eBay can be a goldmine for finding unique and one-of-a-kind treasures. With millions of items available for sale, navigating the site and finding exactly what you're looking for can be overwhelming. But fear not; Rather than searching a million tabs, MyUS Shopping is the perfect tool to browse eBay, Amazon, Walmart, and the MyUS Marketplace all at once. You can become a pro at finding vintage treasures on eBay with a few tips and tricks.
Tip #1: Know What You're Looking For
Before you start your search, it's important to have a clear idea of what you're looking for. Are you interested in vintage clothing, antique furniture, or retro electronics? Having a specific category in mind will make your search more focused and efficient.
Tip #2: Use Specific Search Terms
When you type in a search term on eBay, the site will return results that match any of the words in your search. To make your search more targeted, try using specific keywords that describe the item you're looking for. For example, instead of searching for "vintage dress," try "1950s cocktail dress," or "art deco gown," or "vintage t-shirts."
Tip #3: Use Filters
MyUS Shopping offers a variety of filters that can help you narrow down your search results by store. You can filter by price, condition, location, and more. If you're looking for a specific brand or designer, you can also use the "Brand" filter to only see items from that brand. You can also follow this tip if you're directly shopping from the eBay website with our MyUS Shopping Chrome Plugin.
Tip #4: Check the Seller's Feedback
If you're shopping directly on the eBay website, it's always a good tip to check the seller's credentials to ensure you're purchasing from a reliable seller. Before making a purchase, it's important to check the seller's feedback rating. eBay has a system where buyers can rate their experience with a seller, so you can see if they have a history of selling vintage items and if their customers have been satisfied with their purchases.
Tip #5: Read the Item Description Carefully
Make sure to read the item description carefully to get a sense of the item's condition, size, and any flaws or imperfections. Vintage items may have some wear and tear, but it's important to know the extent of any damage before making a purchase.
Tip #6: Check the Shipping and Return Policies
Before making a purchase, make sure to check the seller's shipping and return policies. Vintage items may require extra care when shipping, so it's important to know how the seller plans to ship the item and if they offer any insurance or tracking. Also, check the seller's return policy in case the item doesn't meet your expectations, be warned - Most sellers of vintage items do not accept returns.
Check Out These eBay Vintage Finds:
Vintage 1977 VW Volkswagen Forever Van T-Shirt, $19.99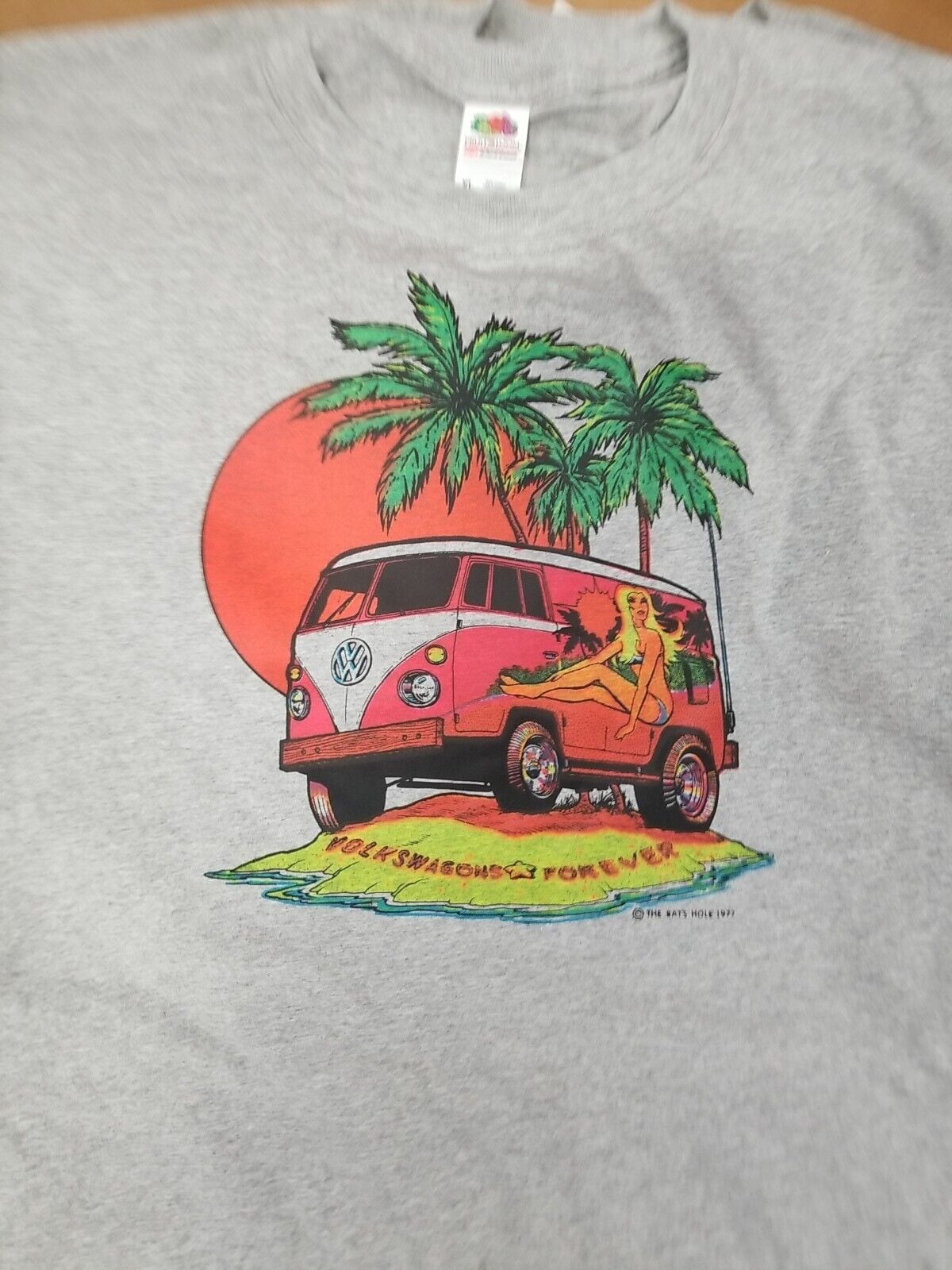 Check out these cool, authentic 1977 VW T-Shirt in Large and Extra-Large. These never worn shirts can help you expand your retro-style wardrobe or collection of all things Volkswagen.
Vintage 1980s Gold Beaded Leaf Shoe Clips, $9.99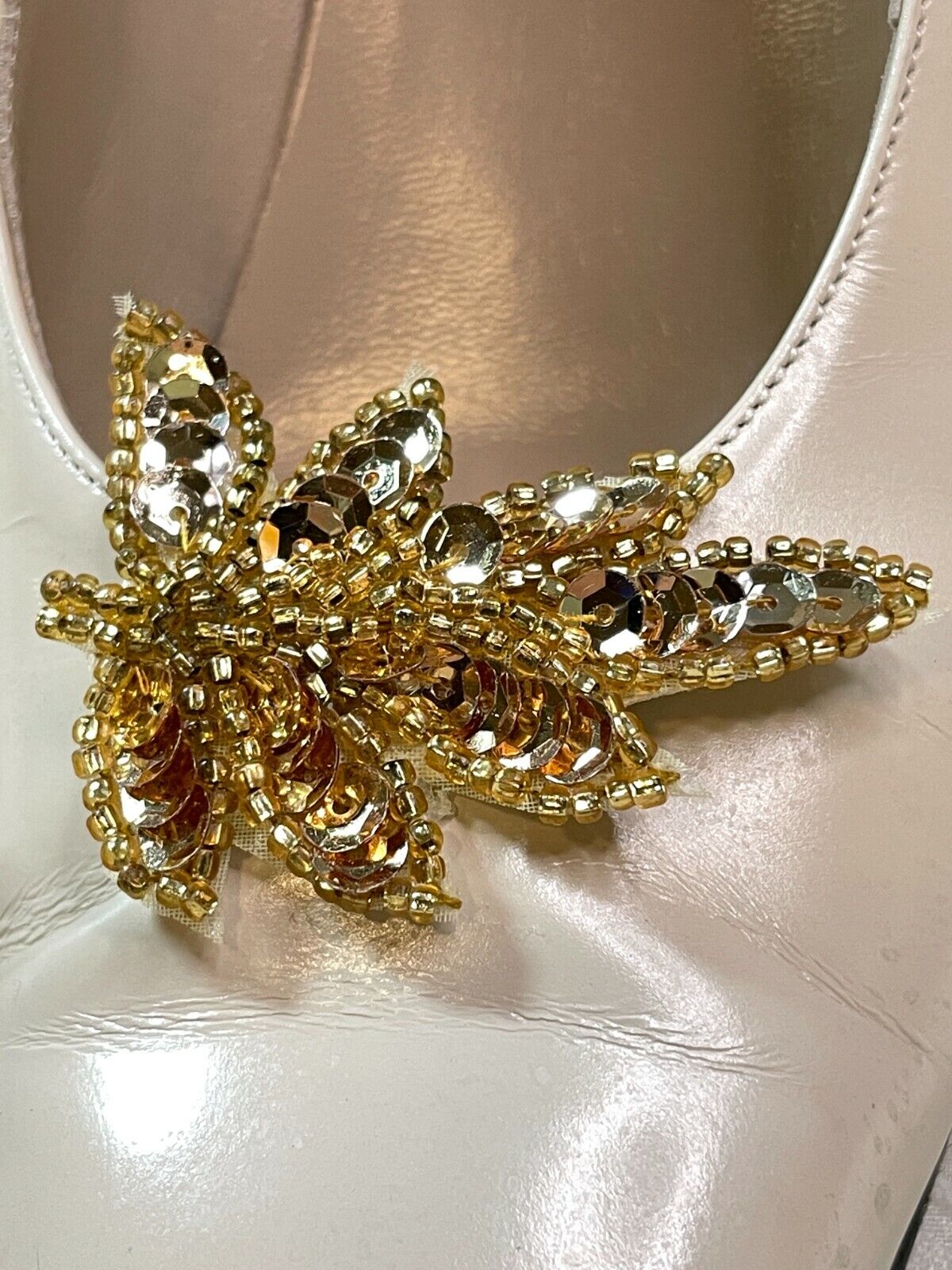 Bring back that retro style with these fabulous 1980s Gold Beaded Leaf Clips. These metal clips will add flare to any pair of shoes you own. Take on the evening with a unique style that was all the rage back in the 1980s.
Vintage 1970's Orange and Green Art Deco Umbrella, $27.27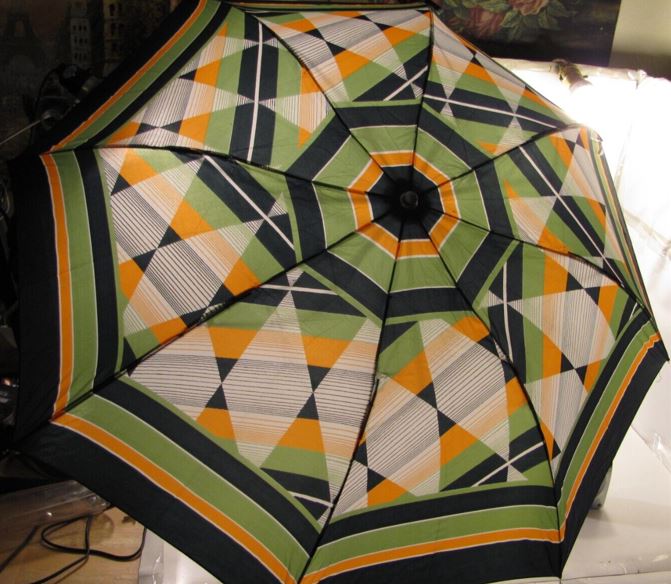 This Vintage Umbrella makes for a great gift or accessory to keep handy in case of any rainy day. This old-school item is a push-out style umbrella, with the handle extending 24 inches with a push-click button to retrieve. Once opened, the umbrella stretches out 31 inches across, providing great coverage in any sprinkle. Add this to your shopping cart today.
Choose MyUS Shopping to Find The Best Vintage Products Online
With these tips, you'll be able to find vintage treasures on eBay with ease. Whether you want to purchase a vintage Radiohead T-Shirt or Pokemon cards, MyUS Shopping can help you find and purchase exactly what you need. Expand your collection today! Happy shopping!

We always aim to bring our members the best shopping options available, but some of the products featured in this post may have purchase restrictions. To find more information, please visit the merchant's terms of sale, shipping guidelines and/or terms and conditions.
More from the MyUS Shopping blog