In Need of a New Phone Case? Checkout CaseTify!
When it's time for a new phone case, practicality tells you to choose something protective that will guard your phone from drops and spills while your personality screams for something that shows your sense of style.
But with CaseTify, you can have the best of both worlds! CaseTify makes beautiful and protective phone cases that stand up to 6.6 ft drop tests while staying slim and stylish.
Check out some of their latest designs below, and ship your favorites worldwide with MyUS Shopping's easy one-cart checkout.
iPhone 8 Floral Case $45
CaseTify's Floral Impact Case for the iPhone 8 looks pretty and delicate, but it's super tough. Made with an innovative shockproof material called qitech™, for superior impact resistance and optimal protection, it's 2x Military Grade tested for superior protection against drops and damage.
"I love this case so much! It doesn't have the bulk that so many other cases have and I love the simplicity of the floral design. It offers just the right amount of protection without turning the phone into a brick!" says Jonty S in their glowing review.
Custom Mirror Case $45
The newest addition to CaseTify's custom case family is the Reflective Mirror Case for iPhone and Samsung Galaxy. It features an electroplate-coated polycarbonate structure that allows it to function as a mirror without the glass—perfect for checking your reflection on-the-go! Available for iPhone 6 through 11 and Samsung Galaxy S9 and S9+.
"Genuine mirror case for my iPhone 11 pro! Love it!" says Sana B in their product review.
Hidden Message Sequin Case $49
Don't keep your thoughts bottled up, share them on a Hidden Message Sequin Case from CaseTify! Just flip the sequins to give your phone an easy upgrade and let the world know how you feel—the possibilities are endless! Available for iPhone 7 through Xs.
"I was scared about the yellow color at first but it's super gorgeous. When it hits direct lit it has a very neon almost green tint to it. It's gorgeous and I highly recommend!! ❤️" saysTaylor B. in their five-star review.
Black, White, and Grey Tri-Cut Fabric Case for Samsung Galaxy $55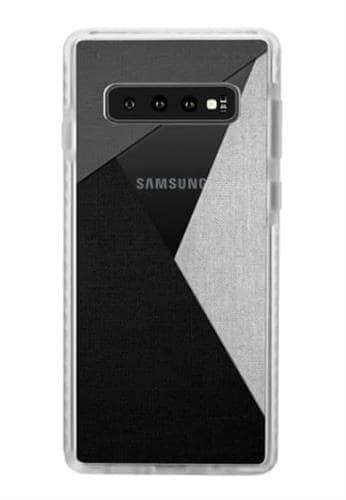 Engineered with a two-layer construction of qitech™ material, Black, White, and Grey Tri-Cut Fabric Case for Samsung Galaxy is 6.6 ft. drop test approved, no joke, and it looks ah-mazing! Available for Galaxy S9+ through S10.
"Fits perfectly, and doesn't slide off smooth surfaces. Perfect." says Claire S. in her product review.
Custom Ultra Impact Case $59
CaseTify's Ultra Impact Case is the extreme version of their Impact Case, with four extra corners of qìtech™ protection, delivering a shocking 3 meters (9.8 ft) of drop protection. Available for Apple and Samsung smartphones.
"Love the case I bought from Casetify, super stylish yet very protective! Highly recommend!" says Kevin C. in his online review.
Shop phone cases from CaseTify and ship internationally with MyUS Shopping!

We always aim to bring our members the best shopping options available, but some of the products featured in this post may have purchase restrictions. To find more information, please visit the merchant's terms of sale, shipping guidelines and/or terms and conditions.
More from the MyUS Shopping blog